Michigan Basketball Matches Largest Leap in AP Poll History In Going From Unranked To No. 4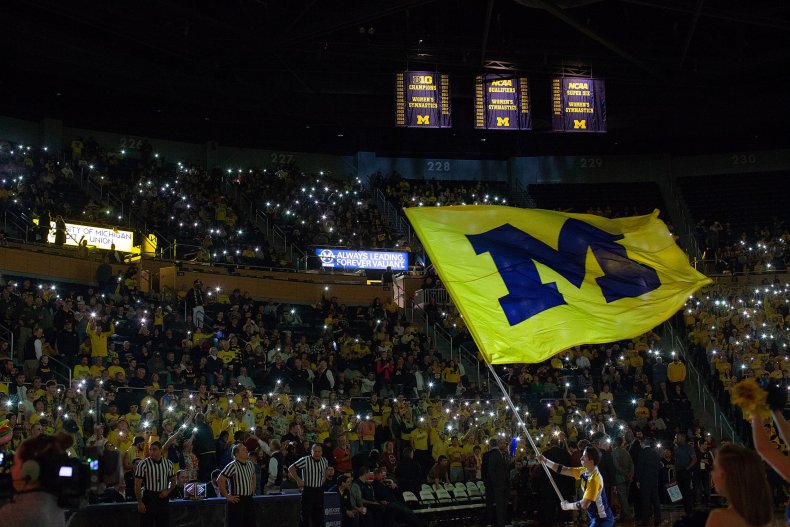 Following the newest AP poll rankings for men's college basketball, the Michigan Wolverines made history with a leap from unranked to the No. 4 ranked team in the nation.
Michigan was unranked in the AP poll for the first four weeks of the college basketball season but jumped into the top four following seven straight wins. The Wolverines' jump in rankings ties a previous jump by Kansas in 1989; both are the largest leaps in 70 years of AP Poll rankings.
Many people believed that Michigan's loss of key players and the introduction of new head coach Juwan Howard would lead to a down year for the team. Instead, Howard and the Wolverines have defied the doubters with their undefeated start.
The Wolverines also had a strong outing in the Battle 4 Atlantis tournament last weekend. The tournament for Michigan began with a victory over Iowa State.
Michigan then defeated No. 6 ranked North Carolina and moved on to No. 9 Gonzaga in the tournament championship game. Michigan won the championship with an 82-64 final score.
"I'm sure we're on the map now," Howard told the Associated Press after the game. "A lot of teams are looking and seeing Michigan as a name that's out there. When you beat teams like Creighton and Iowa State as well as North Carolina and Gonzaga, you're no longer under the radar."
The Wolverines were given the No. 4 ranking but received 9 out of 63 first-place votes. Seth Davis of CBS Sports and Rob Dauster of NBC Sports, both voters on the AP Poll committee, tweeted out their picks with the Wolverines at the No. 1 spot.
"I am a voter in the AP poll. Here is the ballot I submitted for this week's top 25," Dauster wrote on Instagram.
ESPN's Joe Lunardi even gave the Wolverines a No. 1 seeding in his newest bracketology update, along with Louisville, Kansas and Virginia.
Rankings are subject to change every week, but Michigan will look to build on their new ranking in their upcoming matchups against highly-ranked teams. The Wolverines will face No. 1 Louisville on December 3, followed by games against No. 13 Oregon and No. 11 Michigan State.