Black Detroit Democrat Called Asian Primary Rival 'Ching Chong'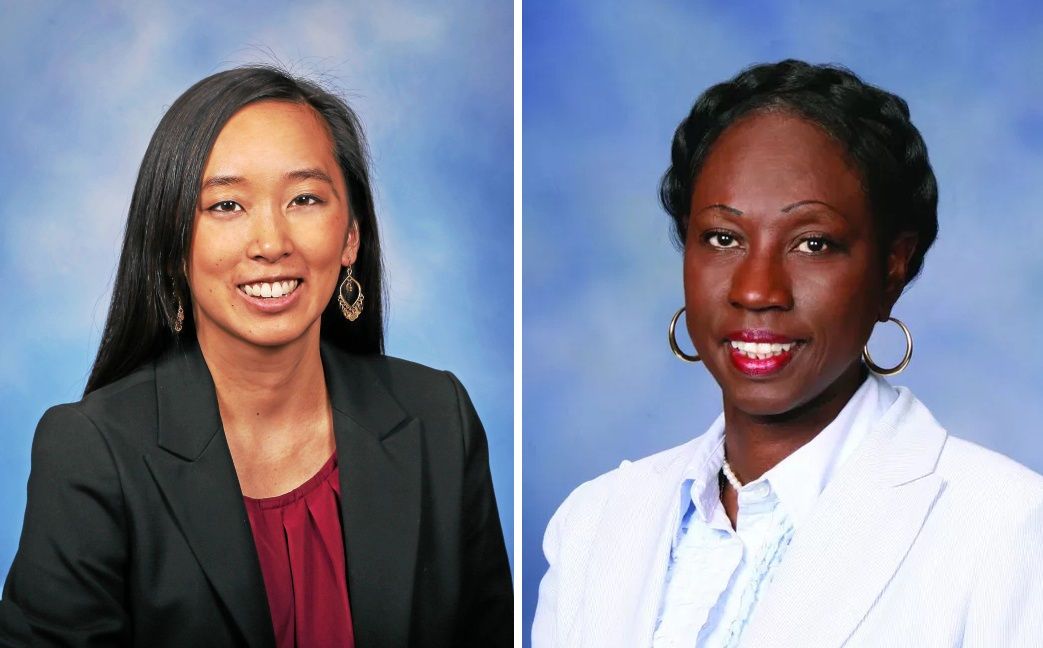 A black Democrat who lost a state Senate primary has apologized after referring to her Asian rival as "the ching chong" to voters outside polling precincts.
Michigan state Rep. Bettie Cook Scott also called Rep. Stephanie Chang's campaign volunteer an "immigrant" who she told "you don't belong here" and "I want you out of my country."
The comments sparked outrage from multiple community groups in the area, who demanded Scott apologize, which the Detroit legislator duly did Thursday.
In a statement made through her lawyer Bill Noakes, Scott said she "deeply regrets" making the comments.
"Those are not the kinds of comments that should be made nor are they the kind of comments I would normally make," Scott said, reported the Detroit Free Press.
"I humbly apologize to Rep. Chang and to her husband, Mr. Gray, and to the broader Asian American community.
"We live in a time of increasing divisiveness. As a state representative, I should never do anything to contribute to an atmosphere of divisiveness and for that, I am terribly sorry.
"I look forward to meeting with Rep. Chang to express my apologies directly to her as soon as she's able to meet with me."
The comments first surfaced in a release from the Michigan branch of an advocacy group called Asian Pacific Islander American Vote.
According to a post on the group's Facebook page, Scott was heard making racist comments three times during the day on August 7.
They reported Scott calling one of Chang's campaign volunteers an "immigrant", saying "you don't belong here" and "I want you out of my country."
Later, when talking to a voter she said "these immigrants from China are coming over and taking our community from us," adding that it "disgusts" her "seeing black people holding signs for these Asians and not supporting their own people."
Following on from that, Scott approached another campaign's volunteer and told her not to vote for the "ching-chang."
She was overheard telling voters: "Vote for me. Don't vote for the ching-chong!" She also told Chang's campaign staff that she called their volunteers "ching-chongs."
"I called them ching-chongs. That's what they are!" Scott said.
Aamina Ahmed, executive director of APIAVote - Michigan, in a statement said: "In these times of rampant xenophobia, racism and intolerance, it is extremely disappointing to hear of an elected official speak to voters in this way.
"We all need to work together to combat prejudice, bias and systems of discrimination, not fall prey to them. We cannot let stereotyping and stigmatization become normalized by ignoring it. It is exceedingly upsetting to learn that the comments were made by a woman of color.
"We can build inclusive and cohesive communities that recognize diversity of all forms as a strength vs a weakness and hope that Rep. Scott apologizes and joins us in this work."
The Michigan Democratic Party issued a statement on behalf of Party Chair Brandon Dillon demanding Scott's apology.
"Bettie Cook Scott's remarks were not only offensive but go against all the values of the Democratic Party," Dillon said.
"There is no place in our state or our party for bigotry and discrimination. We, at the Michigan Democratic Party, are deeply offended by these statements and the attitude behind them.
"We expect better from anyone who wants to call themselves a Michigan Democrat. Bettie Cook Scott needs to apologize to the entire Asian American community. If an individual doesn't share our fundamental values of tolerance, decency, and respect, they should find another party."
Chang won the primary with 49 percent of the vote. Scott got 11 percent.