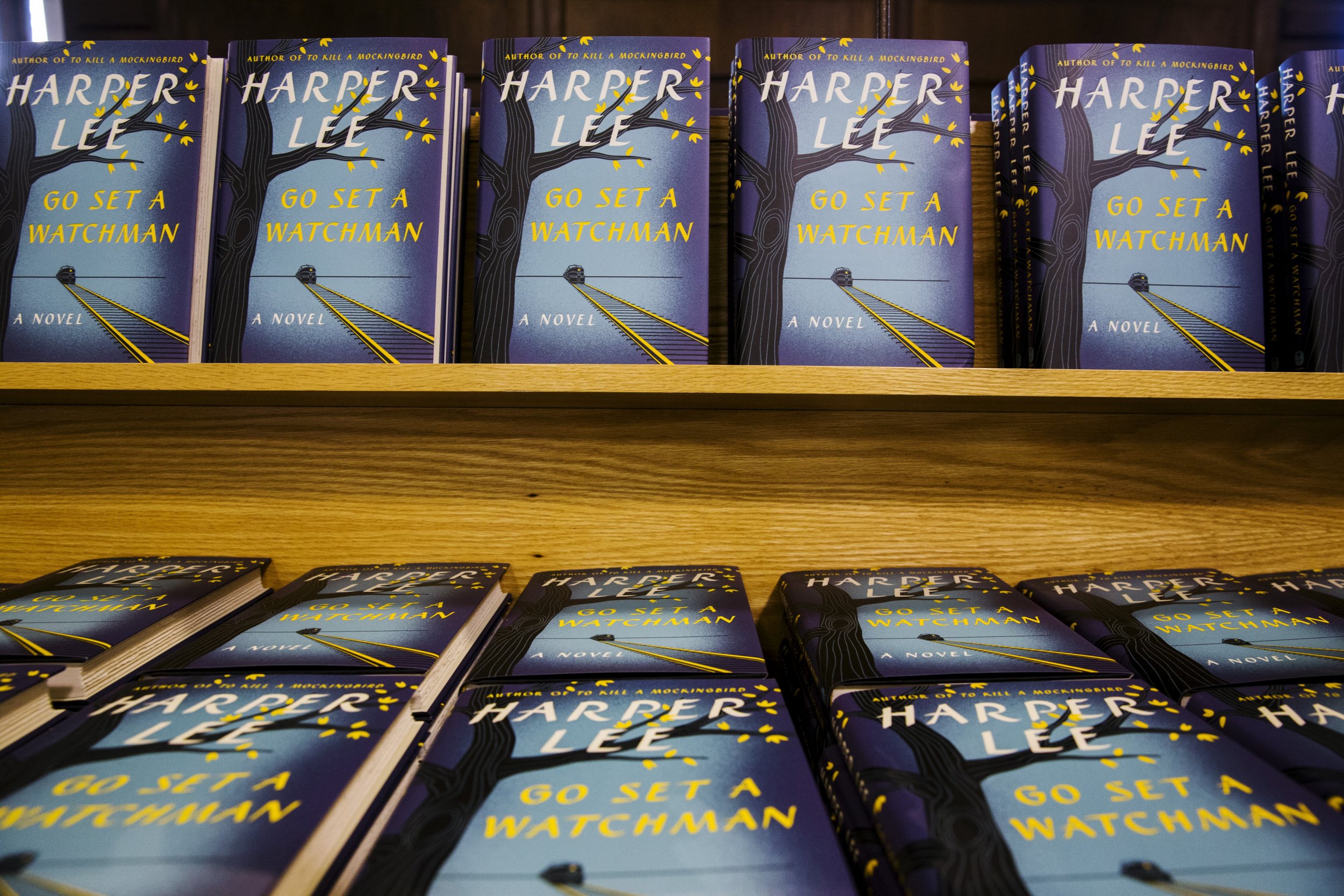 A Michigan bookstore is offering a full refund to some customers who purchased Harper Lee's recently published lost-and-found novel, Go Set a Watchman.
Brilliant Books, located in Traverse City, says on its website that Go Set a Watchman is not a new book but rather "a first draft that was originally, and rightfully, rejected." The self-designated opinion piece goes on to say that it's "disappointing and frankly shameful" how the book industry has exploited readers with promises of "Harper Lee's New Novel."
The store's owner, Peter Makin, confirmed to Newsweek that he is offering a refund, but only for buyers who were led to believe that the book is a newly written novel by the To Kill a Mockingbird author.
"We're offering refunds for folks who preordered the book based on the marketing and were misled as to what the book would be," Makin said. "We're not giving refunds to people who don't like the quality of the book."
Published 55 years after Lee's classic Mockingbird, Watchman has already set sales records. But it was actually written before that novel and shelved for decades after being rejected by Lee's publisher. In a Melville House blog post, Makin says that he came to his decision after talking with a loyal customer and Mockingbird fan, who was saddened to find that Go Set a Watchman was not what she'd been led to believe.
"I realized we needed to offer [the refund] to everybody else who ordered the book," Makin said. "The kind of response we've got has been absolutely extraordinary, because people appreciate the fact that we're trying to account for our customers."
Makin criticized the book's publisher, HarperCollins, for trying to maximize preorders of Go Set a Watchman without being clear about what the book is and when it was written. "Maybe it's an attempt to get folks to buy the book before they realize what it is," he said.
As soon as its publication was announced, the long-awaited novel sparked a debate about the 89-year-old author's mental state and interest in having it published. A HarperCollins publicist told Newsweek last month that Lee is "pleased" about the book's publication.