A Michigan Boy With Autism Was Told to Give Up His Emotional Support Ducks, But His Parents Say They Calm His Anxiety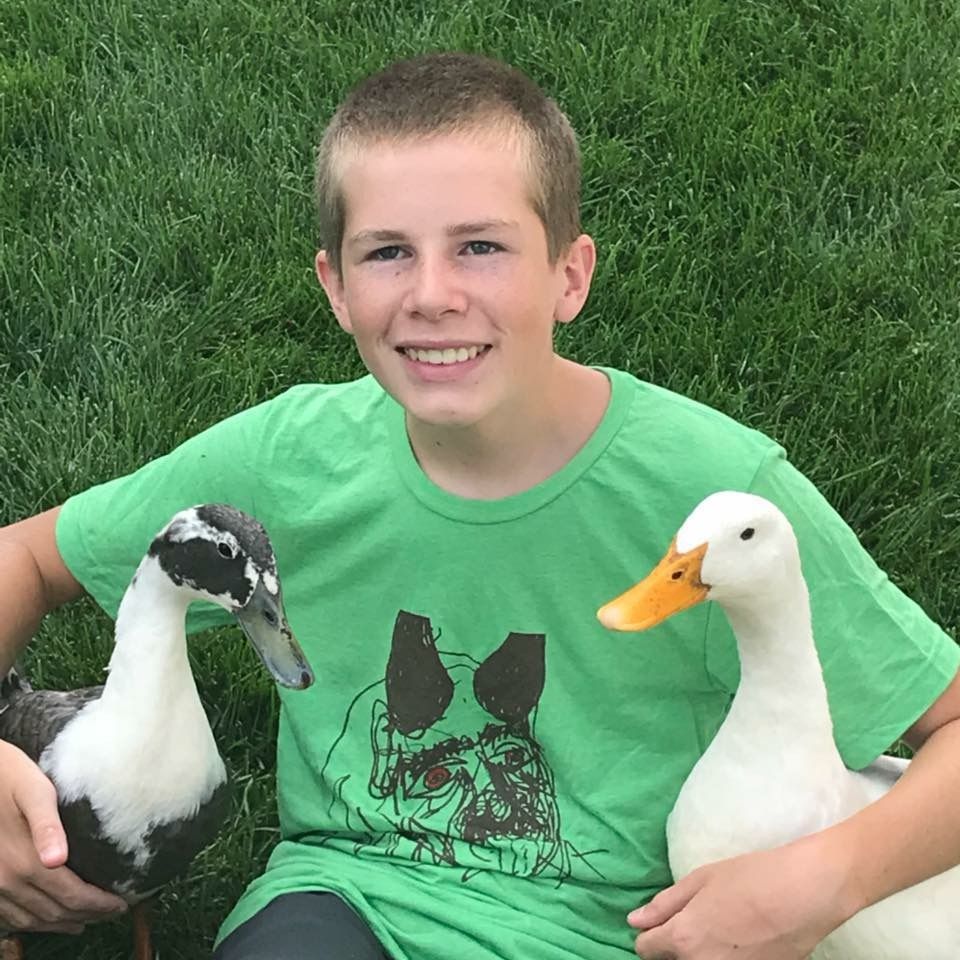 The parents of an autistic son who was told to give up his emotional support ducks will fight local authorities in an attempt to keep the birds.
Dylan Dyke, 12, has "mothered" two ducks named Nibbles and Bill for two years. His parents, Mark and Jen, said he now relies on them to regulate his emotions and cope with autism-specific anxieties.
But neighbors began to complain in July that the ducks had strayed onto their property, defecated in their yards and left a lingering smell. And officials in Michigan's Georgetown Township told the family they'd violated local zoning ordinances that prohibit residents from keeping exotic pets.
The news was confusing, Mark told Newsweek, since the family hadn't received any complaints in the two years they'd lived in the neighborhood.
According to Chapter 6, Article 6 of the township's zoning ordinance, it's unlawful for residents to keep any animal considered exotic or dangerous. Ducks are not explicitly named in either category, but the section prohibits "gamecocks and other fighting birds or fowl."
Mark said he didn't realize how important his son's pets were until their former emotional support duck was killed by a wild animal weeks before Dylan started middle school. He was devastated and struggled to cope with the impending changes, so his parents bought him a day-old duckling—Nibble—and the two immediately bonded.
"When Dylan struggles with anything at school, he comes home to his ducks," he said. "They cuddle with him. You can see that connection between them."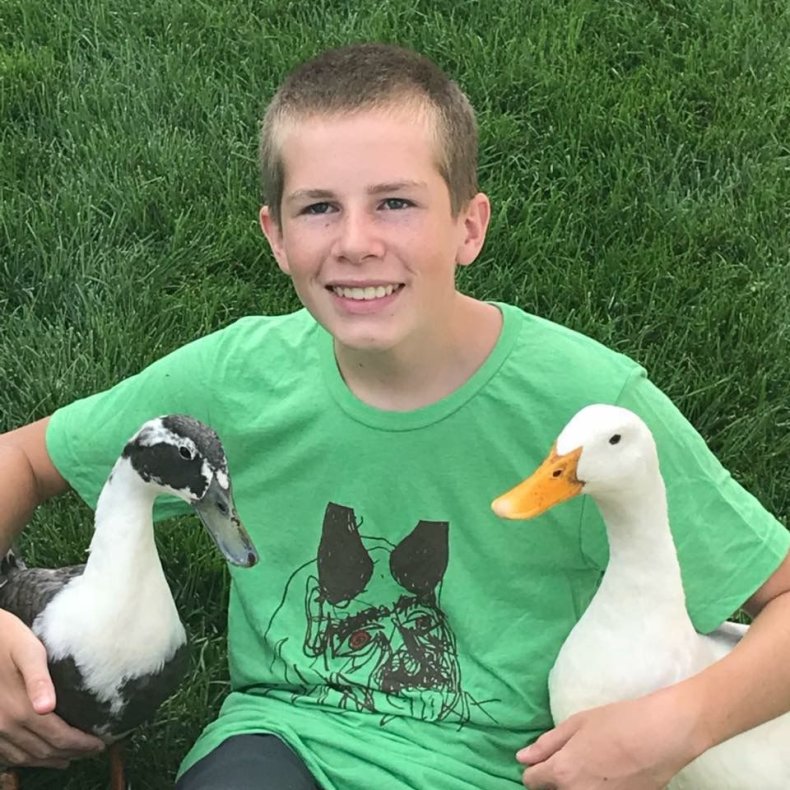 The township's zoning board of appeals agreed to allow the ducks to remain in the Dyke's home after they filed an appeal and stayed any fines incurred until after they meet with officials. But Mark called the complaints "false," insisting the ducks remained in their outdoor enclosure, didn't make noise and only followed where Dylan, their de-facto "mama," led.
"These ducks only want Dylan; they could really care less about any other person around them," he said.
Emotional support animals like Bill and Nibbles are protected by the Fair Housing Act, which requires landlords to allow "assistance pets," with or without certification, to live with their owners even on properties that prohibit household pets.
Though both are protected in housing, emotional support pets differ from service animals, which are trained to perform tasks on behalf of their owners with a disability, while therapy animals are often untrained and serve to ease psychological symptoms. Animals who relieve anxiety or depression don't qualify as service animals under the Americans with Disabilities Act, according to the U.S. Service Animal and Support Animal Registry.
The American Psychological Association said while many patients, like Dylan, can benefit from the animals' ability to calm stress and anxiety, others abuse the concept, and few studies have proven that designated emotional support animals offer more support than traditional household pets.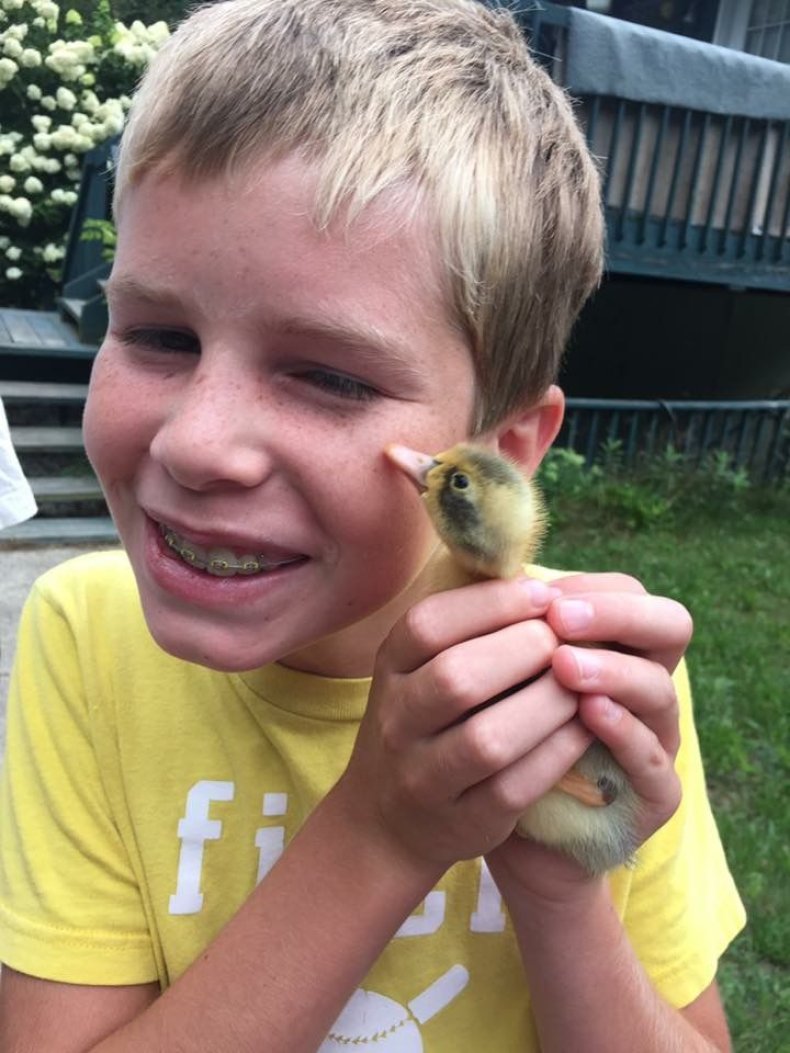 "People are going online, answering a few questions and getting jackets for their dogs that say that they're emotional support dogs," psychologist Aubrey Fine told the APA. "My concern is some people are misusing this so they can have their pets with them."
Delta Air Lines reported in-flight animal incidents have increased nearly 85 percent since 2016 as more passengers attempted to travel with emotional support animals under the Air Carrier Access Act, which ensures free in-cabin travel for therapy pets that stay in their owners laps. Now, the airline now requires passengers to provide proof of the animal's vaccinations 48 hours prior to takeoff, a letter from a doctor or mental health professional certifying the animal's emotional support status and a signed form that verifies the animal can behave, Time reported in January.
American Airlines followed suit, banning amphibians, goats, insects, reptiles and hooved animals (miniature horses, which are sometimes used to guide the blind, are excepted) from all flights.
Turkeys, sugar gliders, kangaroos, snakes and spiders have all made waves on airplanes. And the trend was partly sparked in the first place by an emotional support duck. In 2016, Daniel Turducken Stinkerbutt charmed the passengers of an American Airlines flight, clad in shoes and a diaper. He was said to be well-behaved.
A Michigan Boy With Autism Was Told to Give Up His Emotional Support Ducks, But His Parents Say They Calm His Anxiety | Health