Michigan Brewery Fires Back at Customers for Their 'Bullying' Over Face Mask, Social Distancing Rules
Short's Brewing Co. in Michigan has fired back at customers it says were bullying its employees over social distancing and mask rules during the coronavirus pandemic.
"It's time to STOP. Enough is enough already," the brewery wrote in a Facebook post on Thursday. "To all of the customers who have [sworn] at us, yelled, laughed in our faces, threatened negative reviews, name-called, belittled and brought us to tears, we are done."
The post went on to say the Bellaire-based company was standing behind its employees, noting that the staff "deserves better."
"We are mothers, fathers, sisters, brothers, daughters and sons. We might not be yours, but we are somebody's and deserve the respect you would want for your own. We are your servers, hosts, bussers, and kitchen crew," the post continued. "We've had enough of the bullying that has come to light during the time of COVID. We will not be bullied. We bust ours to give you a killer experience."
The brewery reopened its doors in late May after the state's coronavirus lockdown measures were lifted, according to the Detroit Free Press. While some restrictions were eased, Michigan Governor Gretchen Whitmer made sure that businesses that did reopen followed procedures to help curb the virus's spread. For instance, she allowed bars and restaurants to reopen at 50 percent capacity and with social distancing guidelines and mask-wearing mandates.
Michigan has had over 90,000 confirmed cases of the novel virus, which causes the respiratory disease COVID-19, and at least 6,289 deaths, according to the state's department of health.
The Facebook post said the brewery was facing its own challenges because of Whitmer's reopening guidelines, noting that it has been "constantly working to streamline our business levels with this new system."
"Changes have happened overnight and day by day for all of us. We ask that you please be patient with us and remember that you aren't talking to just a server or manager, you are talking to another human being with feelings," the post said. "We're here to listen, but remember if you can't be kind then we cannot help you. Our staff is our family and we have their backs. So remember, be respectful and be kind because enough is enough."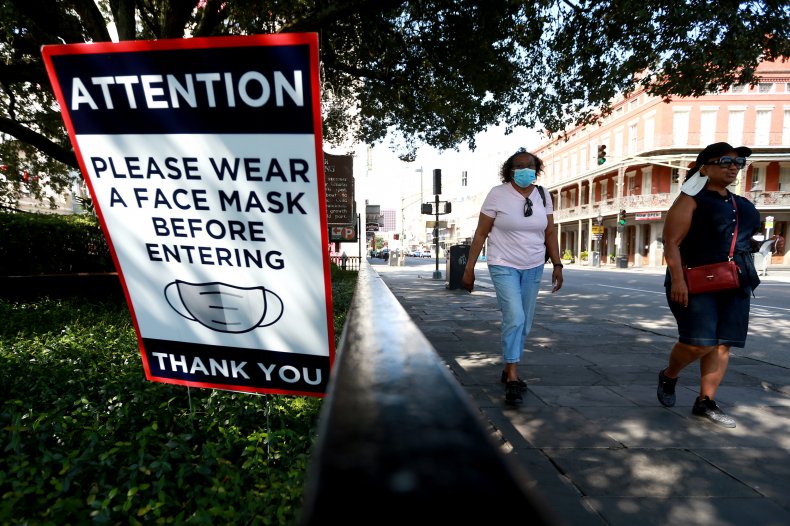 Short's CEO Scott Newman-Bale told Newsweek, "We certainly understand that a majority of our customers are great. We also understand that this is not just a Short's issue or even a hospitality one and any consumer-facing position is feeling the abuse."
Newman-Bale added, "We are receiving 99 percent positive feedback, and I think the reason the message has now reached about 1 million people is because it resonates with so many of us."