Michigan Cat Becomes the First Domestic Animal With COVID-19 in the State
A Michigan cat has become the first domestic animal in the state to contract coronavirus.
On Tuesday, a domestic shorthair cat from Ingham County, Michigan, caught COVID-19 from his owners who both tested positive for the virus, according to the Michigan Department of Agriculture and Rural Development.
"Given the other reported cases of SARS-CoV-2 being found in pets throughout the world, this detection is not unexpected," said State Veterinarian Dr. Nora Wineland in a press statement. "The cases in animals generally have involved direct contact with an owner or caretaker who was ill or tested positive for COVID-19."
After the COVID-19 diagnosis, the cat was sneezing consistently but has since recovered, according to health officials.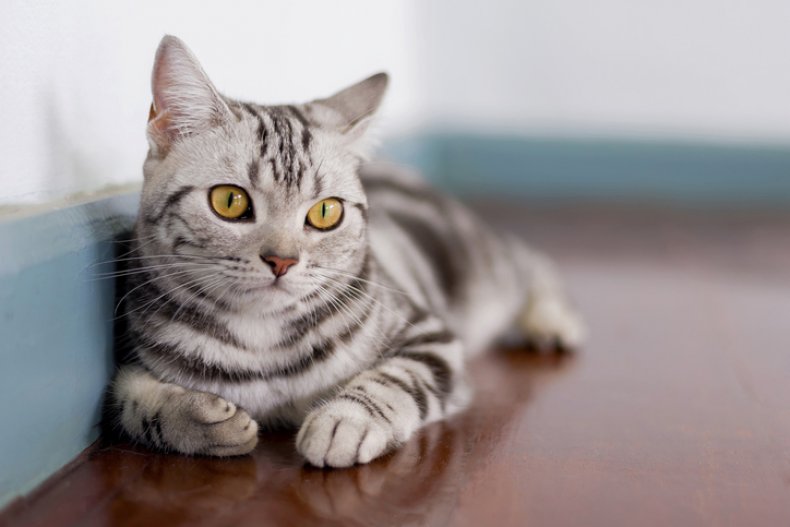 As of Monday, 257 animals in the U.S. have tested positive for COVID-19, according to Michigan officials. Of the reported 257 animals, 99 of them are cats.
Michigan officials have stated that there's no proof that animals are actively transmitting COVID-19 to humans. Also, the U.S. Centers for Disease Control and Prevention mentioned that the risk of pets spreading COVID-19 to people is "considered to be low."
"COVID-19 mainly spreads from person to person through respiratory droplets from coughing, sneezing, and talking," said Dr. Natasha Bagdasarian in a press release. Bagdasarian is the chief medical executive for the Michigan Department of Health and Human Services."Protecting pets begins by taking precautions to protect yourself by getting one of the safe and effective COVID-19 vaccines."
Pet owners who believe their pet may have contracted COVID-19 are being encouraged to avoid direct contact with their animals including kissing, snuggling, sleeping, and sharing food with them, according to health officials. Pet owners should also wear a mask when interacting with their animals.
COVID-19 symptoms in cats include fever, sneezing, coughing, nasal discharge, eye discharge, vomiting and diarrhea.
Domestic animals are being affected on a global scale by the COVID-19 pandemic.
In September, the Associated Press reported that a city in northern China killed three domestic cats after the trio contracted COVID-19. City officials in Harbin, China said that the cats were killed because there wasn't any available treatment for COVID-19. Additionally, the cats would've put their owner and other residents of the apartment complex in which they lived in danger, according to Beijing News.
The Centers for Disease Control and Prevention has reiterated the fact that "people with suspected or confirmed COVID-19 should avoid contact with animals, including pets, livestock, and wildlife," on their website.
Newsweek reached out to the Michigan Humane Society for comment.