Michigan Catholic Diocese Publishes Names of Priests Accused of Sexual Abuse
Michigan's Catholic Diocese of Gaylord published a list of priests accused of sexual assaulting minors from 1971 onward.
Eight of the 10 priests named have died. Ronald Gronowski and James Holtz, the two who are alive, were permanently removed from public ministry in 2002.
"Though we have publicly released information regarding allegations of sexual abuse of minors involving clergy of our diocese previously, we understand that it may be helpful to the healing process for victim-survivors, and to our continued efforts for increased transparency, to publish and maintain a list of those clergy who are known to have had credible and substantiated allegations of sexual abuse of a minor made against them in the Diocese of Gaylord," the diocese said in a statement accompanying the names of those accused.
The diocese defined a "credible and substantiated allegation" as a claim that "appears more likely true than not and has been accepted as credible by the bishop" after an investigation.
It said the most recent alleged incident of credible sexual abuse of a minor occurred three decades ago.
The naming of accused priests comes as Michigan authorities are investigating the state's churches to look into possible sexual abuse by clergy, according to CNN. Last month, officials took records from each of the state's seven dioceses to look for proof of misconduct.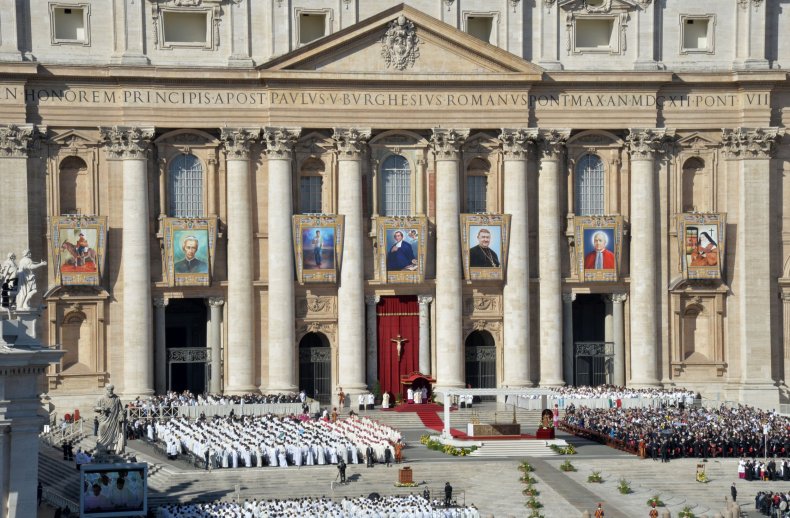 In August, a Pennsylvania grand jury released a report describing decades of alleged sexual abuse cases and a pattern of covering up incriminating evidence. The report led Michigan, Connecticut, New York, New Jersey, Illinois, Missouri, New Mexico, Oklahoma and Wyoming to look into potential clergy misconduct, according to CNN.
The Vatican condemned the allegations of sexual assault.
"Regarding the report made public in Pennsylvania this week, there are two words that can express the feelings faced with these horrible crimes: shame and sorrow," Vatican Press Office Director Greg Burke said, according to CNN. "The Holy See treats with great seriousness the work of the Investigating Grand Jury of Pennsylvania and the lengthy Interim Report it has produced. The Holy See condemns unequivocally the sexual abuse of minors."
Individuals who survived sexual assault by Catholic clergy filed two lawsuits against the U.S. Conference of Catholic Bishops on Tuesday, according to The Washington Post. One suit, a class-action filing, also lists the Holy See as a defendant. The latter suit seeks damages for "assault, gross negligence, emotional distress and wrongful death, for the families of those who committed suicide after being abused by a priest or other Catholic official."