Michigan Charges 3 Women With 2020 Voter Fraud, Says These 'Rare' Cases Prove Election Secure
A trio of women in Michigan were booked on charges related to attempted voter fraud after an investigation uncovered specific instances of deception, the state's attorney general's office said Monday. However, the office added, the fact that so few cases have been discovered shows just how secure elections are.
The three cases took place in three separate counties in the Detroit metro area— Macomb County, Oakland County and Wayne County.
In Macomb County, an employee of an assisted living facility, Trenae Rainey, allegedly filled out a series of absentee ballot applications herself that had been meant for assisted living residents, and also forged their signatures. Additionally, she used her own oversight in determining which residents should receive absentee ballots. She was charged with three counts of election forgery and forging signatures.
"Investigators determined Rainey decided where the residents should be registered and whether the resident should be provided with an absent voter ballot, primarily without first consulting the resident," the attorney general's office said.
Nancy Juanita Williams has been charged in both Oakland and Wayne Counties after investigators said she forged and submitting 26 absentee ballot applications on behalf of people under her guardianship in an effort to have their ballots sent to her. Williams has been charged with numerous offenses in five district courts, including felony election law forgery and felony forging of signatures on absentee ballots.
In Wayne County, investigators say Carless Clark signed and returned her grandson's absentee ballot because she reportedly didn't believe he would have time to vote himself. However, her grandson did end up voting in person, resulting in duplicate ballots being turned in. Clark has now been charged with felony impersonation of someone to vote and felony election law forgery.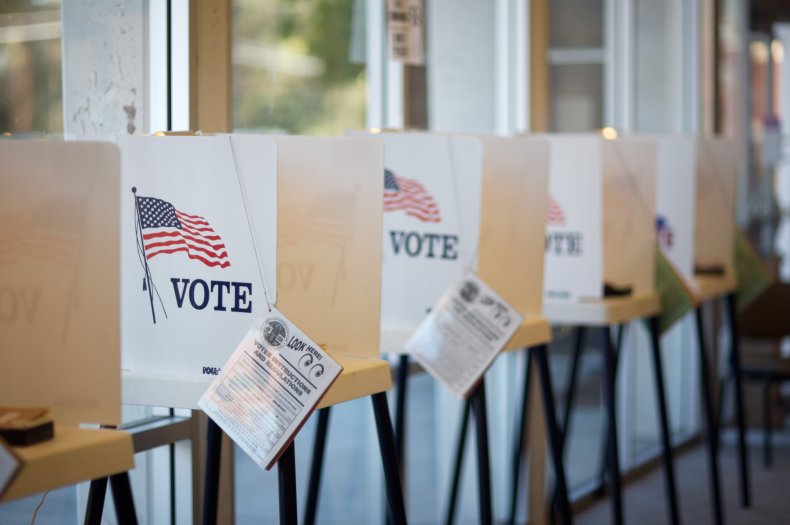 Officials in Michigan used the three women as examples of overall secure nationwide voting, and how isolated instances of people involved in fraudulent behavior will be held accountable. An investigation by Michigan's own Senate Oversight Committee did not find any evidence of "widespread or systemic fraud" in the state.
"Our election system is secure, and today's charges demonstrate that in the rare circumstances when fraud occurs we catch it and hold the perpetrators accountable," said Michigan Secretary of State Jocelyn Benson in a statement. "These charges also send a clear message to those who promote deceitful claims about widespread fraud: the current protocols we have in place work to protect and ensure the integrity of our elections. It's time to share that truth and stop spreading lies to the contrary."
Michigan Attorney General Dana Nessel applauded the efforts of those involved in the investigation.
"These cases highlight the scrutiny applications and ballots undergo throughout the election process, as well as the thorough investigative process that ensues when instances of attempted fraud are suspected," Nessel said. "These collaborative investigations assist in maintaining the integrity of our elections. We will not hesitate to prosecute anyone who attempts to undermine our elections."
This news follows a previous slate of Michigan residents who had been charged earlier this year with various counts of attempted election fraud, including improper logging of ballots and sending in ballots on their children's behalf.
Newsweek has contacted the city of Detroit for comment, but had not heard back by the time of publication.