Michigan Church Pays Off Nearly $2 Million In Medical Bills for Total Strangers: 'They Owe Us Nothing'
A church in Michigan has received enough donations to cover the medical bills of nearly 2,000 families in need.
Grand Rapids First Church in Wyoming, Michigan, purchased more than $1.8 million worth of medical debt for "less than a penny on the dollar."
"There are people whose medical debt, they cannot pay. There is no way. It's looming over their head," pastor Sam Rijfkogel said in Sunday's sermon. "Most of these folks are at poverty level or below poverty level and there's no way that it can be repaid, but they feel the creditor banging on their doors."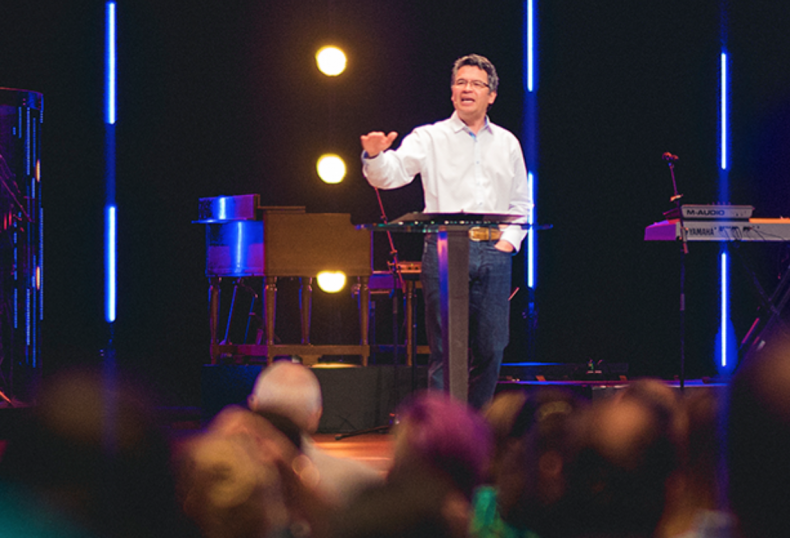 With $15,000 in contributions, the church partnered with RIP Medical Debt, a 501(c)(3) charity that has abolished $584 million in medical debt for about 240,000 Americans.
"Today, that $1,832,439.26 that [was] looming over families right now—those families that are living in poverty rates or less —has been paid in full as a result of a gift from this church," said Rijfkogel, who added that they were able to help 1,899 local families from around Michigan.
The biggest bill was $75,581, according to the church.
"They owe us nothing," said Rijfkogel, who's been pastor since 2006. "We can be peacemakers. Just as Jesus forgave and canceled the debt of our sins, we also canceled the debt of those in our community."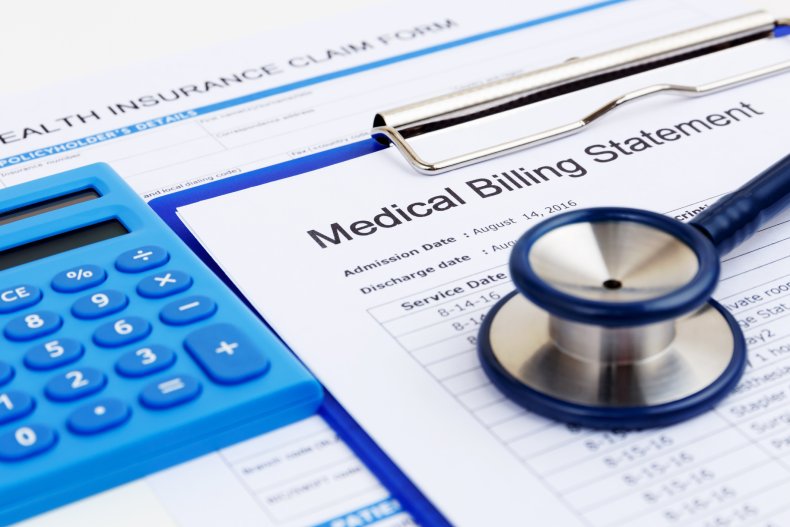 Eligible families were chosen randomly from around West Michigan by RIP Medical Debt based on their debt levels. The families did not need to be members of Grand Rapids First.
"We don't know who these people are," Rijfkogel told Michigan Live. They may be a God-lover or a God-hater. We don't know what their race is, we don't know what their socioeconomic status is, we don't know what their degree is. "But none of that matters. Here is this debt forgiveness, it's free. No strings attached."
RIP Medical Debt has enabled others to perform similar miracles of generosity: In 2016, Last Week Tonight host John Oliver purchased and abolished almost $15 million in medical debt. Inspired by the comedian's actions, Pensacola, Florida, high school students Samir Boussarhane and Falen McClellan raised nearly $30,000 in 2017, enabling them erase some $3 million in medical debt.
Last year, a Texas megachurch paid off the medical debts of some 4,000 families totaling more than $10.5 million.
"Medical debt is an indiscriminate peril for Americans," said RIP co-founder Craig Antico. "RIP is always extremely grateful to partner with faith-based organizations on debt relief initiatives for those in need. Working on the community level means RIP's outsized impact is felt even more acutely. "
According to the Kaiser Family Foundation, 52% of debt collections involve medical debts and half of bankruptcy filings in the U.S. are due to medical debts.