'No Foreigners': Michigan City Council Candidate Says She Wants to Keep Town 'a White Community As Much As Possible'
A Michigan city council candidate is under fire after she said she wanted to keep her town "a white community as much as possible."
Newcomer Jean Cramer made the comment during a public forum in Marysville, Michigan on Thursday. She is currently one of five candidates vying for an open seat on the Marysville City Council.
The forum moderator had asked each of the candidates if they thought that "the diversity of our community needs to be looked at, and if so, should we be more aggressive in attracting foreign-born citizens?" It was Cramer's response that blew everybody away.
"My suggestion, recommendation: Keep Marysville a white community as much as possible," she said. According to a report by the Times-Herald, a "brief guffaw" fell over the room before other candidates chimed in to answer the question.
"Seriously. In other words, no foreign-born people," Cramer said. She added that "in the past, we've experienced it's better to have, simply, American-born — no foreigners, no."
Before posing the question, the forum's moderator had cited the population growth across the region from 2000 to 2015, noting that half of the people who moved to the Great Lakes area during that period were foreign-born. Marysville, a small town located 55 miles northeast of Detroit, is more than 90 percent white and less than 1 percent African American.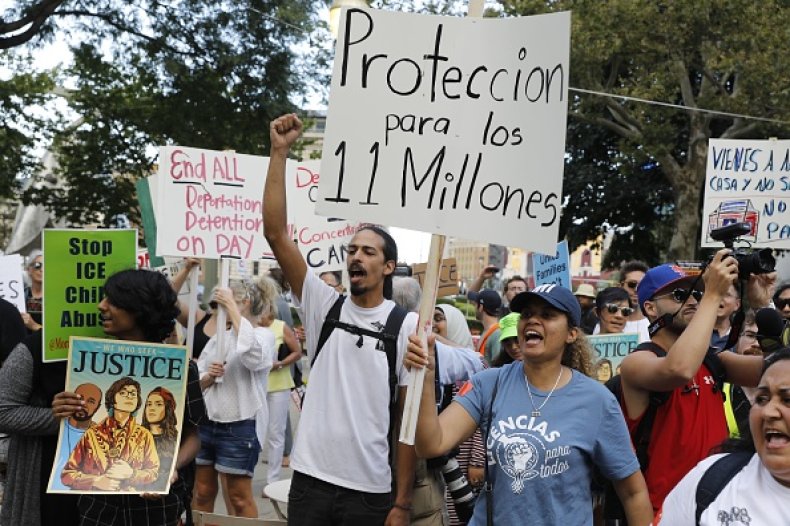 All of the other candidates present at the forum disagreed with Cramer's views and welcomed the opportunity to make Marysville a more diverse place to live. Mayor Dan Damman called Cramer's remarks "vile" and "jaw-dropping."
Incumbent Councilman Paul Wessel, who was the next candidate to provide an answer after Cramer, appeared to be shocked. He started his response with "wow" and proceeded to say that anybody who can afford to live in Marysville should be part of the community.
Kathy Hayman, another candidate whose father is Syrian, said she wasn't even sure "if I could talk yet. I am so upset and shocked."
"Just checking the calendar here and making sure it's still 2019," Mike Deising, another candidate running for the councilman position, said.
Cramer defended her comments after the forum ended in an interview with the Times-Herald. According to the newspaper, Cramer said she was not "against blacks" but added: "A husband and wife need to be the same race ... That's how it's been [since] ... God created the heaven and the earth. He created Adam and Eve at the same time."