Michigan Community Becomes Second City In October To Report Dangerous Lead Levels In Water
In less than two weeks, another Michigan city is currently grappling with elevated levels of lead in its drinking water supply.
On Wednesday, Hamtramck, Michigan, officials released reports which indicated that the lead levels in the city are 17 parts per billion (ppb), exceeding the state's action level of 15 ppb. A recent test also revealed that annual tap water tests were conducted in the city, which showed high levels of lead.
Hamtramck released a full-length press release stating that "the goal for lead in drinking water is 0 ppb," and that "there is no safe level of lead in the blood." The release also stated that the city is planning to issue free water filters to Hamtramck residents.
"The City of Hamtramck has partnered with Michigan Department of Health and Human Services (MDHHS) to distribute one free water filter with replacement cartridges to Hamtramck residents on October 21," according to the press release. "Additional distribution events will be scheduled and posted in the upcoming weeks."
Additionally, the press release mentioned that lead can permeate drinking water when it comes in contact with surfaces such as pipes, solder, home/building interior plumbing, fittings and fixtures that contain lead. Also homes that contain
lead service lines are at an increased risk of having high lead levels in drinking water.
Hamtramck City Manager Kathleen Angerer stated in a separate press release that she simply wants the residents of Hamtramck to have "safe, clean drinking water."
"We are calling on all of our elected officials, the governor, and the Michigan Legislature to work quickly towards a solution to provide funding to Hamtramck and communities like ours for expedited full lead service line replacement for the safety of our families," said Angerer.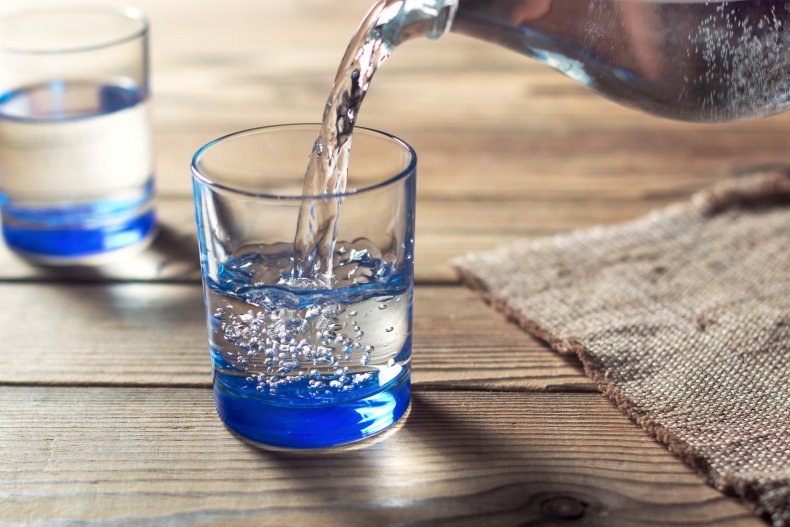 The news of Hamtramck's water supply being tainted by elevated lead levels comes a week after Benton Harbor, Michigan, reported the same issue regarding their water supply.
On October 11, Benton Harbor officials discovered that in September, an environmental agency group filed a petition to the Environmental Protection Agency to allow clean drinking water to be administered into the city after it was discovered that there have been high lead levels in the water supply since 2018.
Mustafa Santiago Ali is the vice president of environmental justice, climate and community revitalization at the National Wildlife Federation. On October 8, Ali spoke to the Metro Times about how avoiding the usage of lead pipes will benefit children's health and educational retention due to lead being linked to a host of difficulties for adolescents.
"It then also helps to raise values inside of communities, property values, because we know there's a huge wealth gap that exists between Black and brown communities and white communities," said Ali to the outlet. "There's so many different positives that can happen."
Ali also mentioned that while the federal threshold for taking action on lead-related issues is detected at a level above 15 parts per billion, water in some homes in Benton Harbor has tested at "more than 800 parts per billion."
Newsweek has reached out to the mayor of Hamtramck for further comment.