Michigan Democrats Repeat McAuliffe's Mistake, Wade Into Parents Debate on Education
Former Governor Terry McAuliffe's "I don't think parents should be telling schools what they should teach" statement played a major factor in Virginia's gubernatorial race—but his loss isn't stopping Democrats in other states from echoing those controversial sentiments as the debate on public education continues.
This week, the Michigan Democratic Party deleted a weekend Facebook post that suggested parents shouldn't dictate what their children are taught in public schools.
The post, which appeared to be a screenshot, suggested that parents who want control over curriculum should switch their kids over to private schools "at their own expense if this is what they desire."
"The purpose of a public education in a public school is not to teach kids only what parents want them to be taught. It is to teach them what society needs them to know," the post said. "The client of the public school is not the parent, but the entire community, the public."
On Monday, the Michigan Democratic Party deleted the post, saying it did not reflect their views and that it should not be misinterpreted as a statement of support from the party's elected officials or candidates.
"We have deleted a post that ignored the important role parents play—and should play—in Michigan public schools. Parents need to have a say in their children's education, end of story," the state chapter wrote on Facebook.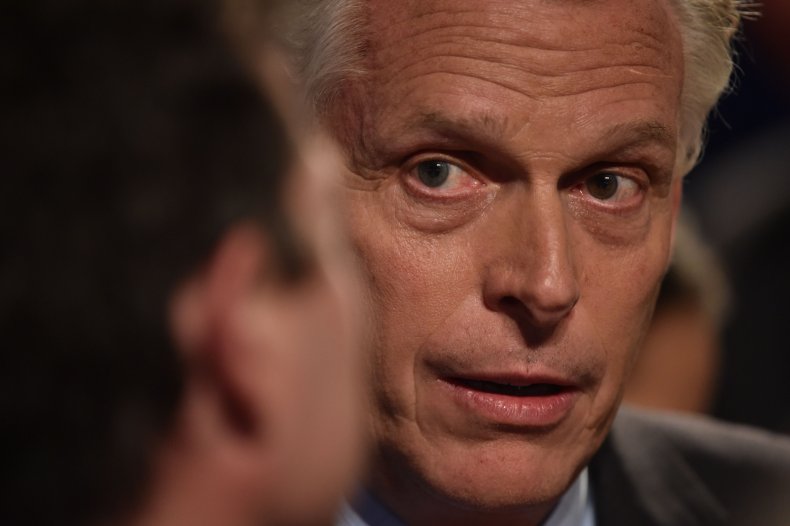 The post was blasted by Republicans, who used the opportunity to celebrate the platform Virginia Governor Glenn Youngkin won on.
"Thank you to the MI Democratic Party," former GOP state Representative Gary Glenn wrote on Facebook. "Doubling down despite what happened in Virginia gov's race, the gift that keeps on giving."
During the Virginia gubernatorial race, Youngkin's educational platform advocated for parental rights, arguing they should have more influence over what school districts teach.
Youngkin's opponent, on the other hand, vowed not "to let parents come into schools and actually take books out and make their own decisions."
A CreativeDirect poll conducted after the election found that more than half of voters said McAuliffe's comments were a big factor in their decision of who to cast their ballots for.
McAuliffe's statement made an even bigger splash among those who were still undecided in the weeks leading up to the election. Of those still deciding in the last month between candidates, 64 percent said it was a factor, while 81 percent of voters deciding in the last week said the same.
The poll found that voters who ranked McAuliffe's remarks as "very significant" ended up voting for Youngkin.
Colin Sharkey, the executive director of the American Association of Educators, also likened the Michigan Democrats' "very dismissive" statement to McAuliffe's remark, which is "not helping anybody."
"Obviously, a single parent or one set of parents dictating what the entire school can and can't teach their kids is not a healthy environment, but to disconnect the community, especially the ones whose kids are in the school, from what the schools are doing would be really frightening," Sharkey told Newsweek.
"For a lot of people, that's not what they envision when they think of public school. They think they have a hand, along with their neighbors and elected school board, in the input on [educational] standards," he added.
Under Michigan's revised school code, "It is the natural, fundamental right of parents and legal guardians to determine and direct the care, teaching, and education of their children."
"The public schools of this state serve the needs of the pupils by cooperating with the pupil's parents and legal guardians to develop the pupil's intellectual capabilities and vocational skills in a safe and positive environment," the law states.