Mosquito Deaths in Michigan: Everything We Know About the Eastern Equine Encephalitis Cases
The mosquito-born virus eastern equine encephalitis (EEE), also known as sleeping sickness, has claimed an unusually high number of lives in 2019. So far this year five people have died, three in Michigan alone.
There have been 21 reported cases of infection in six states, a marked increase from the national annual average of seven.
Many of the infections and deaths took place in July, but the virus claimed another life in August, that of 64-year-old Kalamazoo County, Michigan resident, Gregg McChesney. Nine days after contracting the virus while working to install docks at a pond, McChesney had a seizure and passed away.
"He was a perfectly healthy, happy human being, and within a matter of nine days he went from perfectly healthy to brain dead," McChesney's younger brother Mark McChesney told News 8 in Michigan.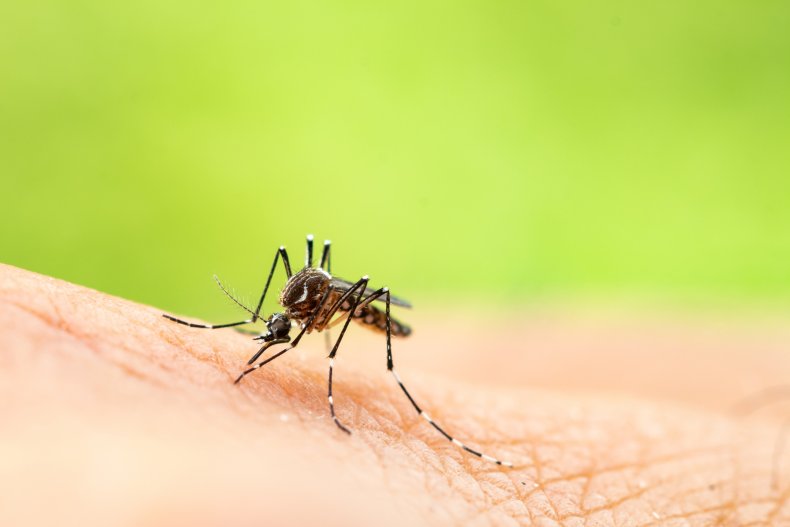 Those infected with the sleeping sickness virus will see symptoms 4 to 10 days after being bitten, including chills, fever, joint and muscle pain and fatigue. The illness can last up to two weeks, and people over 50 and under 15 are at the greatest risk.
According to the Centers for Disease Control and Prevention (CDC), the United States sees an average of seven reported cases of EEE infections each year, but this year there has been a notable uptick. The virus is most common is swampy areas where mosquitoes thrive, especially in the Gulf States, Atlantic and Great Lakes regions. This year cases have been reported in Rhode Island, Massachusetts, Michigan, Connecticut, New Jersey and North Carolina, with deaths reported in the first three states.
Roughly one-third of infected cases results in death, but there is no known vaccine or treatment for the virus. Those who survive the disease often continue to suffer neurological problems such as brain dysfunction, intellectual impairments, seizures or paralysis.
It is not clear why there has been a surge in cases this year, but the worst may be over, as the hot, humid summer months wind down. It is still important to use caution, and to avoid being bitten. Wearing long-sleeved clothing and bug spray during outdoor activities and fitting windows and doors with appropriate screens decrease the chances of infection.
In Michigan, health officials are encouraging event organizers to reschedule outdoor activities that take place after dusk, especially those that include children, such as sporting events. The Massachusetts Department of Public Health has issued a similar warning, urging residents to remain indoors from dusk to dawn to avoid mosquito bites.