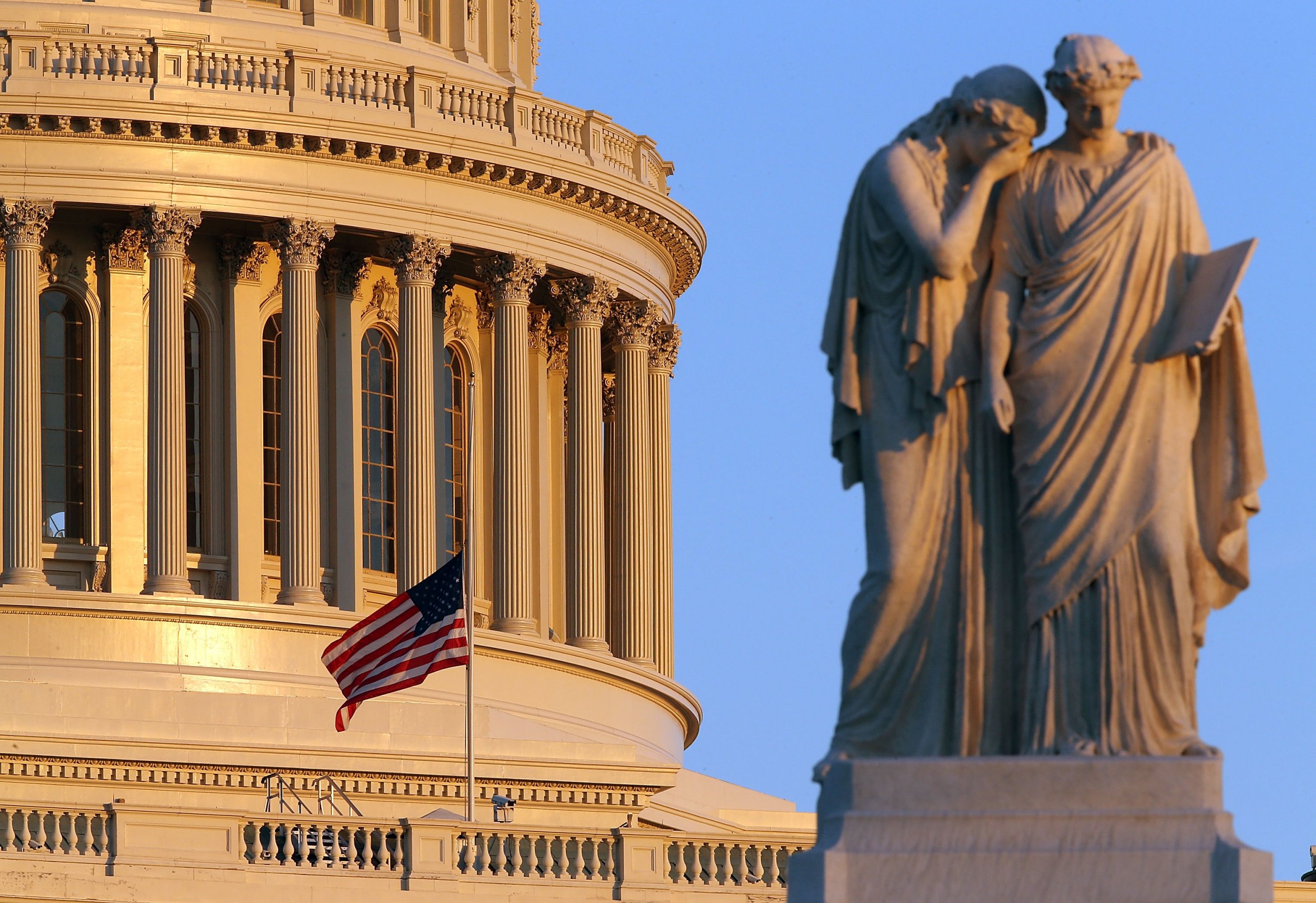 Last November, officials in Michigan's rural Glen Lake Community Schools scheduled a lockdown drill on its campuses.
It didn't go well.
"It was like watching a trainwreck," Marcus Mead, the district's Director of Administration and Instructional Technology told Newsweek.
In some instances during the drill, the Public Announcement system, which Mead said dates back to the 1950s, failed.
"We ended up running down hallways to shout 'Lockdown!'" he remembered.
Perhaps worse, when a human resources employee tried to make an announcement to prompt the active shooter drill, he picked up the phone and dialed the wrong code and locked himself in a room.
Mead explained how a stress factor kicks in, which he leads to instances of bungled dialing or botching a critical prewritten script.
"With him locked out, everyone is standing around wondering 'Why isn't our school locked down,'" he said.
Mead quickly upgraded the PA system.
Now, he said, if you dial "8303" at any of the Glen Lake Schools, a loud pulse blares and a prerecorded message warns faculty, students to "Lock the doors and stay away from the windows."
When Mead and his boss Glen Lake Community Schools Superintendent Sander Scott evaluated their poor marks, they decided to overhaul the entire security system.
By the end of September, with the help of federal taxpayer dollars, the Glen Lake Community Schools will have Michigan's first gunshot sensor security system.
"Ever since I came to Glen Lake I've been getting formal some informal suggestions from parents grandparents, comm members about the need to beef up our security," Superintendent Scott said in an interview with Newsweek.
The tech purports to detect an armed intruder and potential spent ammunition rounds in real-time.
Siemens Building Technologies won out a Request For Proposal bidding process with a bottom line estimate of $156,000. The monies made it possible to put in place the "Guardian Indoor Active Shooter Detection System" -- which its parent company website dubs it to be the "most accurate gunshot detection technology available today" and known to be able to rely on "military grade" sensors and software to pinpoint where shots are fired in a building.
CEO of Shooter Detection Systems Christian Connors boasted that the system has been operational "for over 26 million hours without a single false alert" in schools, airports, manufacturing sites and other complex environments.
The need for gunshot detection was inspired by national experts and even firefighters -- who Scott credits for meting out fire-related fatalities in school buildings.
"You have smoke detectors that are constantly sniffing for smoke if, you will," he said. "Now we have shot detectors which are constantly listening for a gunshot or looking for the flash of gunpowder."
Both Mead and Scott pointed to a convergence of three specific events from last year that pushed them to radically revamp the school system's security apparatus.
On Valentine's Day, a total of 17 students and teachers attending the Marjory Stoneman Douglas High School in Parkland, Florida, were shot dead by a former student identified as Nikolas Cruz who was armed with an AR-15-style rifle.
A month later, James Eric Davis Jr., 19, was arrested a short time after allegedly shooting his parents at his dorm room located at Western Michigan University.
Days after that attack, Scott said local authorities and the school district thwarted a student at one of the schools who allegedly made "credible" threats and also had "access to an AR-15."
"I had some internal motivation, but I also had a public mandate to really dig in and do something a little more intense than what's been done previously," he said.
Scott also notes that he's not just trying to make the school safe with technology alone.
He has put in place counselors, and an anonymous tip line as well as other psychological and emotional programs to help kids cope with what is now the new normal in compulsory learning institutions.
"We're not done," Scott said. "We're not seeing this as a panacea. We're seeing this as a great next step."