Michigan Governor Gretchen Whitmer suggested that President Donald Trump issued a "rallying cry" to hate groups and is "complicit" in the recently thwarted plot to kidnap her on Thursday.
Shortly after it was announced that 13 men associated with far-right militia groups had been arrested on federal and state charges after planning to kidnap the governor, Whitmer said that Trump's rhetoric had encouraged groups like those involved in her attempted kidnapping.
"Just last week, the president of the United States stood before the American people and refused to condemn white supremacists and hate groups like these two militia groups," Whitmer said during a news briefing, referring to Trump's comments during his debate with Democratic presidential nominee Joe Biden. "Stand back and stand by, he told them."
"Hate groups heard the president's words not as a rebuke but as a rallying cry, as a call to action," Whitmer added. "When our leaders speak, their words matter. They carry weight. When our leaders meet with, encourage or fraternize with domestic terrorists, they legitimize their actions and they are complicit. When they stoke or contribute to hate speech, they are complicit."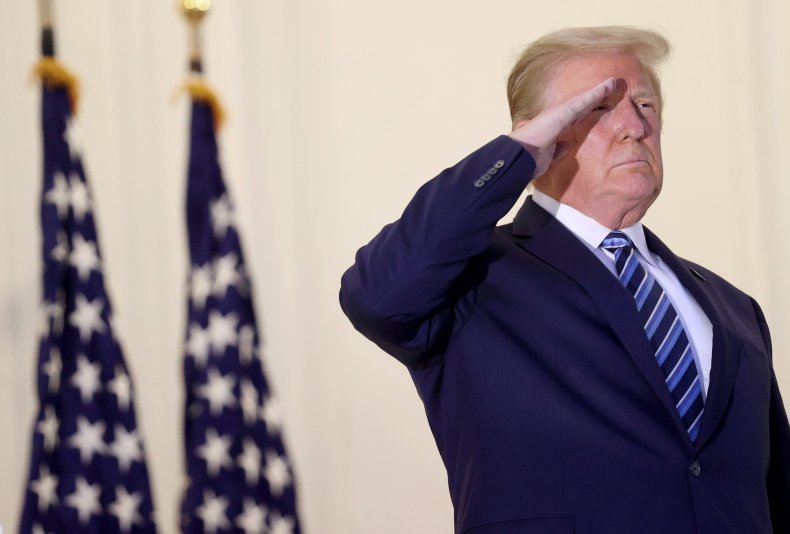 Federal prosecutors announced Thursday that six men had been arrested and charged with conspiracy to commit kidnapping after investigators uncovered their alleged plot to abduct the Democratic governor. The could each face life in prison if convicted.
Michigan Attorney General Dana Nessel announced that seven more men were arrested under the state's anti-terrorism laws for their alleged part in the plot, which included plans to "instigate a civil war leading to societal collapse" and target law enforcement officers and government officials in addition to Whitmer.
The governor has received criticism, along with a torrent of far-right abuse, for issuing preventative measures intended to curtail the spread of COVID-19. Cases have recently been on the rise in the state, but an October 2 ruling from the Michigan Supreme Court invalidated Whitmer's emergency orders and ability to issue any further restrictions.
Whitmer also blasted Trump for his response to the pandemic on Thursday, saying that the public health crisis should have been "a moment for national unity" but the president had instead "spent the past seven months denying science, ignoring his own health experts, stoking distrust, fomenting anger and giving comfort to those who spread fear and hatred and division."
"President Trump has continually condemned white supremacists and all forms of hate," White House Press Secretary Kayleigh McEnany said in a statement obtained by Newsweek. "Governor Whitmer is sowing division by making these outlandish allegations. America stands united against hate and in support of our federal law enforcement who stopped this plot."
During last week's debate with Biden, Trump asked for the name of a specific group when prompted to explicitly condemn white supremacists and militia groups by moderator Chris Wallace. When Biden suggested the Proud Boys, a group the FBI has designated an "extremist group with ties to white nationalism" whose members frequently express outspoken support for Trump, the president said the group should "stand back and stand by."
Trump, who tested positive for COVID-19 last week, has also made several comments directly disparaging Whitmer over her COVID-19 restrictions, urging anti-lockdown protesters to "liberate" the state, calling the governor "Half Whitmer" and claiming to forget her name while referring to her as "the woman in Michigan." On Wednesday, he tweeted that the court decision blocking Whitmer's restrictions was "a BIG win for the people of Michigan."