Michigan Governor Says 'We're Living Day By Day' With Medical Supplies, As State Now Has Fourth-Highest Cases of Coronavirus
Michigan Governor Gretchen Whitmer said that medical professionals in her state were "living day by day" when it comes to medical supplies, as the Midwestern state now has the fourth-highest number of confirmed cases in the country.
Whitmer, a Democrat, discussed the situation in Michigan during a CNN interview Monday. Michigan currently has nearly 5,500 confirmed cases of coronavirus, according to a tracker from Johns Hopkins University. As of Sunday afternoon, 132 people in the state had died of COVID-19, the disease caused by the virus.
"We were worried on Friday about getting through the weekend," Whitmer said, discussing federal medical aid that Michigan had received on Saturday. "So that shipment coming in Saturday morning was a big help."
However, the governor noted that this aid was just "a fraction" of what would be needed to address the growing pandemic. "We are working incredibly hard, trying to build partnerships. Anything that we can do to pull more supplies into Michigan is critical," she said.
"I know that we're living day by day at this juncture," she replied when asked how much longer Michigan's medical supplies would last. "That's why it's so important that it's all hands on deck."
President Donald Trump on Saturday declared that the situation in Michigan was a major disaster, as Whitmer had been urging for several days. The declaration came after Trump had publicly criticized Whitmer on multiple occasions, arguing that she and other governors were not "appreciative" of the federal assistance they'd received. "We've had a big problem with the young, a woman governor from, you know who I'm talking about, from Michigan," the president said last week.
During her CNN interview, Whitmer downplayed the spat. Whitmer also noted that she had good communication with Vice President Mike Pence, who is heading the Trump administration's coronavirus task force.
"There's no such thing as partisanship right now," the Michigan governor said. "The enemy is COVID-19...and it is not discriminating against party, it does not discriminate against state. It's ravaging our country."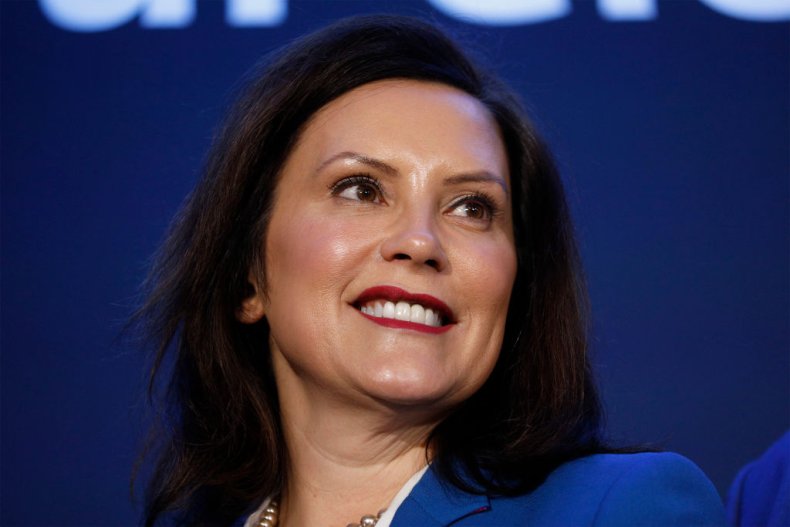 A lack of adequate medical supplies, particularly masks, gloves, other protective equipment and ventilators, has been a major concern raised by governors, doctors and health experts as the number of confirmed cases escalates nationwide. Some hospitals in the country are already being overwhelmed by the surge in infected patients.
"This is a war zone. It's a medical war zone," Arabia Mollette, an emergency room doctor in Brooklyn, New York's Brookdale Hospital, told CNN for a report that aired Monday.
New York City Mayor Bill de Blasio said on Sunday that his city was running low on medical supplies and desperately needed ventilators. "We have enough supplies to get to a week from today, with the exception of ventilators. We're going to need at least several hundred more ventilators very quickly," de Blasio warned.
The U.S. now has more than 143,000 confirmed cases of coronavirus. More than 2,500 people have died from the infection, while over 4,800 have recovered.
Michigan Governor Says 'We're Living Day By Day' With Medical Supplies, As State Now Has Fourth-Highest Cases of Coronavirus | U.S.