Michigan Governor Set to Sign Legislature That Will Eliminate 'Tampon Tax'
Michigan Governor Gretchen Whitmer is currently set to sign legislation that would officially eliminate the "Tampon Tax" on all menstrual products.
On Tuesday, the Michigan Senate approved legislation on the sales tax to cease by the end of 2021. A number of bills have been introduced over the years regarding the sales tax, but none of them have been able to make it to a floor vote until today.
In September, both sectors in the Republican-controlled Senate voted for approval to lift the tax. Now, this current bill is headed to Whitmer who has continuously worked to abolish the longstanding tax in Michigan.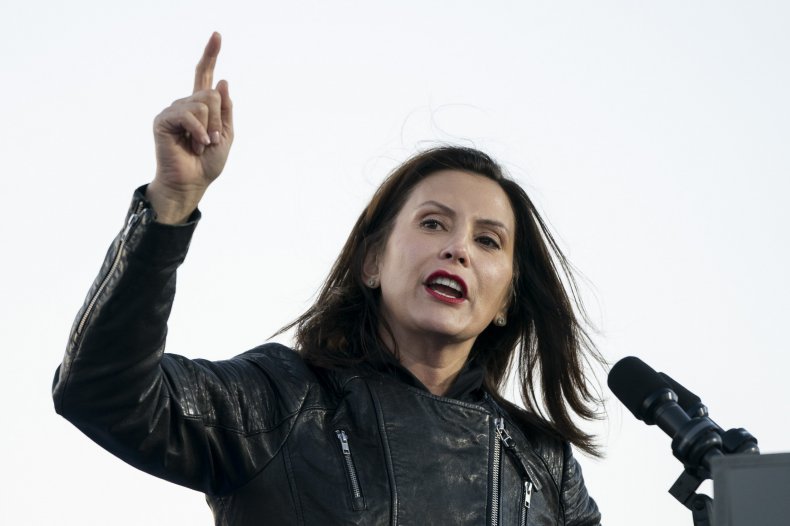 If the bill passes, Michigan will join over 20 other states who've already ended the sales tax on menstrual products or never established one in the first place, according to Period Equity which is a lawyer-controlled legal organization that fights to make menstrual products tax-exempt.
Newsweek spoke to Laura Strausfeld who's the co-founder of Period Equity. Strausfeld also serves as co-counsel on Beggs v. Michigan, which is the lawsuit challenging Michigan's tampon tax as unconstitutional.
"Period Equity and our Michigan legal team applaud the Michigan Senate and House for passing bills—by a large, bipartisan majority—to repeal the unfair, discriminatory tampon tax, providing important tax relief to millions of Michiganders," said Strausfeld via email.
Senator Winnie Brinks, who sponsored the bill told WWJ-TV that she's appreciative of everyone who's supported the passing of the bill thus far.
"This is a common-sense move that will reduce an unfair tax burden that is placed on only half of Michigan's population for a significant portion of our lives," said Brinks. "These bills will move Michigan toward a fairer tax structure, which is a goal I think we all share regardless of which side of the aisle we sit on."
Aside from Michigan, others across the world have made strides to work beyond the scope of ending the taxation on menstrual products.
In 2020, Scotland became the first country to make period products free for all women after a four-year campaign that was coined as "period poverty."
The closure of the menstrual taxation was introduced in 2019 as a Member's Bill by Monica Lennon who serves as a Labour member of the Scottish Parliament. At the time, she told Twitter that she feels as if she's making the right move for the sake of all women across Scotland.
"I am thankful to everyone who made it possible," Lennon said on Twitter. "Was nice to have my daughter by my side as Scotland sent out a strong message on period dignity and gender equality."
Lennon also spoke to Newsweek regarding her groundbreaking action saying that it was an "amazing victory for everyone who has campaigned for free universal access to period products" and also those who've "convinced the Scottish Government to back this ground-breaking bill."
"Scotland has already taken important steps toward improving access to period products and tackling stigma but legislation will guarantee rights, ensure that current initiatives continue in future on a universal basis, and will help us to achieve period dignity and equality for all," Lennon concluded.
Updated 10/28/2021, 4:58 p.m. ET: This story has been updated with a statement from Period Equity co-founder Laura Stausfeld.