Michigan Governor Wants to Extend Stay-at-Home Order, Setting Up Another Confrontation With Opponents
Michigan Governor Gretchen Whitmer said Wednesday another extension of the state's stay-at-home order could be needed in order to further mitigate the community spread of coronavirus.
"I want to be clear," Whitmer said during a Wednesday news briefing. "we will likely need another short-term extension of the Stay Home, Stay Safe order. When we do start to reengage, it will have to be very thoughtful and precise."
An extension of the stay-at-home order will likely prove to be controversial as Michigan has already been the site of protests against what some believe to be draconian social distancing guidelines.
Protesters gathered on the steps of Michigan's Capitol in Lansing in April to call for an end to Whitmer's social distancing policies.
"Citizens are frankly tired of being treated like babies," said an April statement from co-founder of the Michigan Conservative Coalition Marian Sheridan. "As adults, we now know what needs to be done to stay safe."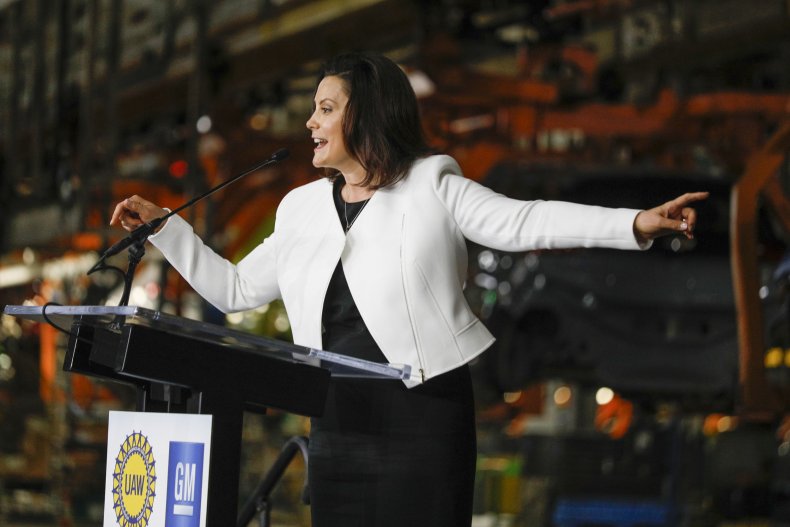 Whitmer called the protests "essentially a political rally" during an interview with MSNBC.
"It wasn't really about the stay-at-home order at all," Whitmer said. "It was essentially a political rally, a political statement that flies in the face of all of the science, all of the best practices in the stay-at-home order that was issued."
"This is the kind of behavior that extends the need for a stay-at-home order," Whitmer continued. "That spreads Covid-19, that overruns communities."
Newsweek reached out to Governor Whitmer's office for comment.
State Republicans have indicated their readiness to reopen Michigan, including Republican Michigan House Speaker Lee Chatfield who said in a Monday interview with Michigan Public Radio that the state had become an "outlier."
"Other states are allowing activities such as construction when it can be done safely, lawn care and gardening when it can be done safely, certain manufacturing, and Michigan is not," Chatfield said. "Because of that, we've become an outlier, where I feel that thousands of Michigan families are hurting unnecessarily because of it."
To that end, Republicans have introduced a three-tiered plan to help reopen Michigan by May 1. Among the suggestions were redefining activities as "safe" and "unsafe" as opposed to "essential" and "non-essential."
Whitmer is expected to present her own plan for reopening the state, although a date for that plan has not been announced.
"I'm as eager as anyone to reengage our economy," Whitmer said at a Wednesday news briefing, "but we have to be really smart about how we go about it."
Whitmer explained that if social distancing guidelines were relaxed too soon, it could induce a second wave of coronavirus infections.
"A second wave would be devastating to our state," the governor said. "When I say I'm hoping to loosen restrictions, I'm saying I will only loosen them if the facts and data say it's safe to do so."