Michigan Governor Whitmer Orders 3 Weeks of COVID Restrictions as Cases Increase, Thanksgiving Nears
Michigan Governor Gretchen Whitmer on Sunday ordered new COVID-19 restrictions as positive cases continue to accelerate in her state. The restrictions include a three-week suspension of dining inside restaurants, drinking inside bars and attending classes in person at high schools and colleges.
The new measures ordered by the Democratic governor are set to take effect this Wednesday, November 18.
Michigan has seen an uptick in recent new cases of COVID-19, including a new daily record of 8,516 cases and 118 deaths from the virus last Friday. In the last four days, there have been 28,536 new cases and 270 deaths in the state. The last week in Michigan was the state's worst seven-day stretch since the virus began spreading there. The previous seven days included 44,019 and 416 deaths, according to the Detroit Free Press.
Since the global pandemic began this year, Michigan has reported more than 250,000 positive cases of the coronavirus, including over 8,000 deaths.
"This virus is out of control," Dr. Joneigh Khaldun said last week in Lansing, the state's capital. "There is wide community spread of COVID-19 across the state."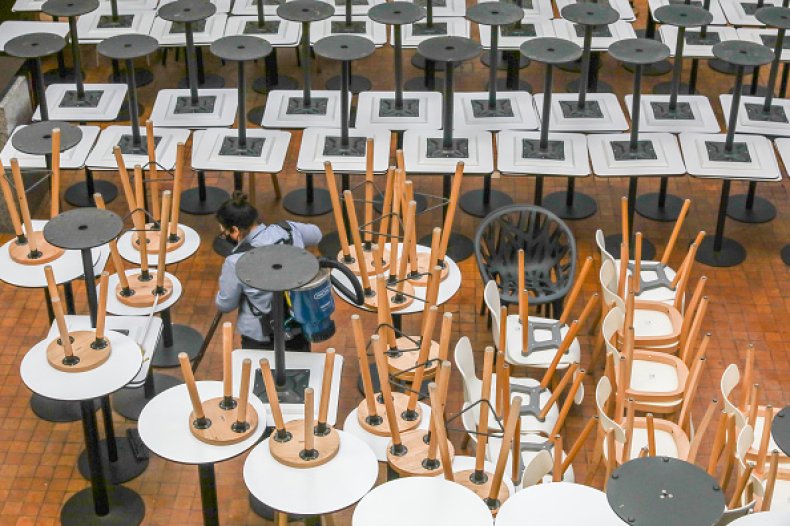 Halting school attendance for three weeks would take them them beyond the Thanksgiving holiday week and weekend, and through the first week of December.
The temporary shut down will also affect casinos and movie theaters.
Whitmer said Sunday in a statement that a similar approach of "stomping the curve" last spring prompted her to order another shutdown.
"In the spring, we listened to public health experts, stomped the curve, and saved thousands of lives together," she said. "Now, we must channel that same energy and join forces again to protect our families, front-line workers and small businesses.
Her statement went on to say that if she didn't "act now, thousands more will die" and that the hospitals couldn't handle the overflow.
"Right now, there are thousands of cases a day and hundreds of deaths a week in Michigan, and the number is growing," Whitmer said. "If we don't act now, thousands more will die, and our hospitals will continue to be overwhelmed. We can get through this together by listening to health experts once again and taking action right now to slow the spread of this deadly virus."
Newsweek reached out to Whitmer's office for further comment.