White Michigan Woman Points Gun at Black Mother During Parking Lot Dispute
A video has emerged of a white woman in Michigan pointing a gun at a Black woman and yelling "Get the f*** back" during a dispute in a parking lot.
The clip, which was posted on social media, shows the confrontation between Takelia Hill and a white female outside a Chipotle restaurant in Orion Township.
In the footage, the woman holding the gun can be heard telling Hill "You f****** jumped behind my car, back the f*** up!"
According to The Detroit News, the argument broke out after the woman allegedly bumped into Hill's 15-year-old daughter Makayla Green while entering the fast food restaurant.
"Before I could walk into Chipotle, this woman was coming out and I had moved out the way so she can walk out," said Makayla Green. "She bumped me and I said, 'Excuse you.' And then she started cussing me out and saying things like I was invading her personal space."
Hill said she then saw the white woman yelling at her daughter.
"She couldn't see me because her back was to me, but she was in my daughter's face," Hill said.
The dispute then carried on into the parking lot and next to the white woman's vehicle, where Hill accused the woman of being racist. A man then got out of the minivan and pulled the woman inside the vehicle.
"You cannot just walk around calling white people racist… White people aren't racist," the woman said from her passenger side window, according to Detroit News.
"I care about you and I'm sorry if you had an incident that has made someone make you feel like that. No one is racist," she added.
The car then starts to drive away. Hill said she thought the driver might hit her as it backed away, so she banged on the back window to get them to stop.
Hill said this is when the woman got out of the vehicle and pulled a gun on her. She also believed the man driving the minivan had a firearm on him.
"So this is America… I've never in my life had a gun pulled out on me let alone two and while I had my three daughters," Hill wrote on Facebook, sharing images and video of the incident. "I've never felt so helpless in my life I'm so shaken up."
A woman believed to be a family member of Hill also posted the video to Twitter, describing the white woman as "Another Karen." The clip has been viewed more than seven million times.
In a statement, Oakland County Sheriff's Department confirmed they were called to the restaurant in Orion Township following "numerous calls" relating to threats.
Deputies said the male and female involved claimed to fear for their lives over threatening comments made to them and their vehicle being struck with a hand by the mother.
Deputies confiscated both firearms from the man and woman—who are both Concealed Pistol License holders—as evidence when they arrived at the scene.
Both suspects were then charged with count of felonious assault. Their names will not be revealed publicly until after their will be their arraignment.
"At the time of the incident, it was not clear who the aggressor was and the individuals who pulled the firearms claimed to fear for their life and Deputies on the scene could not determine whether or not this was a case of self-defense or not without further investigation," the statement added.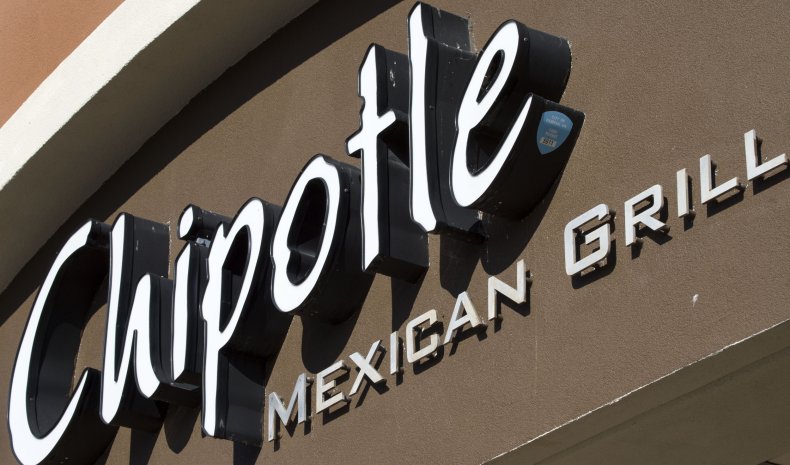 This article was updated to include a statement provided to Newsweek by the Oakland County Sheriff's Department.