Michigan Health Care System Furloughs Nearly 2,500 Employees As Coronavirus Dominates Services
Nearly 2,500 employees at one of Michigan's largest health care systems learned on Tuesday they would be furloughed, due to particularly dire financial circumstances related to the novel coronavirus outbreak.
Beaumont Health, which has 38,000 employees serving eight hospitals in southeast Michigan, announced that most of the 2,475 members who were temporarily laid off filled administrative roles unrelated to the care of patients afflicted with COVID-19, the illness caused by the coronavirus strain, according to a Stamford Advocate report.
The company also permanently eliminated 450 positions and initiated salary cuts to top executives.
Beaumont Health CEO John Fox, who is taking a 70 percent pay cut, said the health care provider experienced first-quarter losses of $407.5 million in net income revenue as of March 31, and a decrease of $78.2 million in operating revenue during the same period.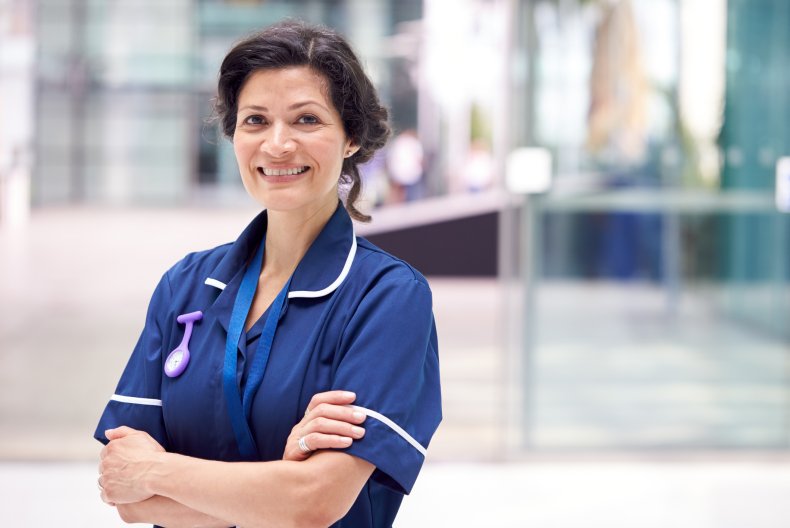 "While many front-line employees have never been busier, other parts of our operations have drastically declined or ceased," Fox said in an MLive.com report.
Beaumont Health admitted its first COVID-19 patient 39 days ago, Fox said, and began the process of ramping care for those critical need patients.
Fox said that while caring for those patients was essential to their mission to the Detroit community, the numbers were overwhelming, and led to a halt or significant decline for other medical services.
"Through this crisis, we have dramatically changed the way we care for patients. We have seen exponential growth in telehealth, new approaches to staffing and a regional perspective to deploy resources and assets," Fox added. "We will continue to adapt our health care system to deliver the best, compassionate, extraordinary care every day. Despite an uncertain future, I am confident Beaumont will emerge from this crisis as a strong organization."
Days earlier, the McLaren Medical Group announced that many of the organization's physicians and staff were being furloughed, due to a 60 percent decrease in patient volumes, according to the Detroit Free Press.
Julie Lepzinski, president and CEO of McLaren Medical Group, said they were making adjustments to operating hours to compensate for declining patient volume while maintaining care for COVID-19 patients.
The McLaren Medical Group employs nearly 500 health care providers, more than 300 physicians, as well as nurse practitioners, and physician assistants. Lepzinski didn't say how many personnel would be impacted by the furlough.
Fox added the second quarter will equally difficult, which means Beaumont Health will also suspend some nonessential projects, though it didn't specify which projects.
Fox said Beaumont employees who've been furloughed can apply for enhanced unemployment benefits available through state and federal programs.
"We will do everything we can to assist our employees affected by these changes. We never want to have to make decisions like this, but no one could have predicted the extraordinary impact this virus would have on health care and society overall," Fox said.
Wayne County, which includes Detroit, is among the hardest hit in the U.S. with 13,912 reported cases of COVID-19 and 1,148 deaths as of April 21, according to the Johns Hopkins University tracker.