Michigan Health Care Workers Sue Employer for Requiring Vaccines
Over 50 Michigan health care workers have filed a lawsuit with their employer, stating that the COVID-19 vaccine is an infringement upon their human rights.
On Wednesday, Henry Ford Hospital employees filed a lawsuit against Henry Ford Hospital in U.S. District Court. The filing comes ahead of the September 10 vaccine mandate deadline, which requires all health care works to be vaccinated or risk losing their jobs.
The lawsuit claims that the vaccines only provide "limited immunity" and could be potentially harmful in the long run. The lawsuit also alleges that nearly 13,000 vaccinated people in the U.S. have died and over 30,000 people have had life-threatening reactions to the vaccine. These statistics are according to the Centers for Disease Control and Prevention's Vaccine Adverse Event Reporting System, which is based on alleged reports.
As of Tuesday, nearly 92 percent of Henry Ford employees have received at least one dose of the COVID-19 vaccine.
In a statement obtained by The Metro Times, Henry Ford Hospital defended its stance on the vaccine.
"We remain confident that vaccination is the most powerful tool we all have against the COVID-19 pandemic," the statement read. "Beyond that, we cannot comment on pending litigation."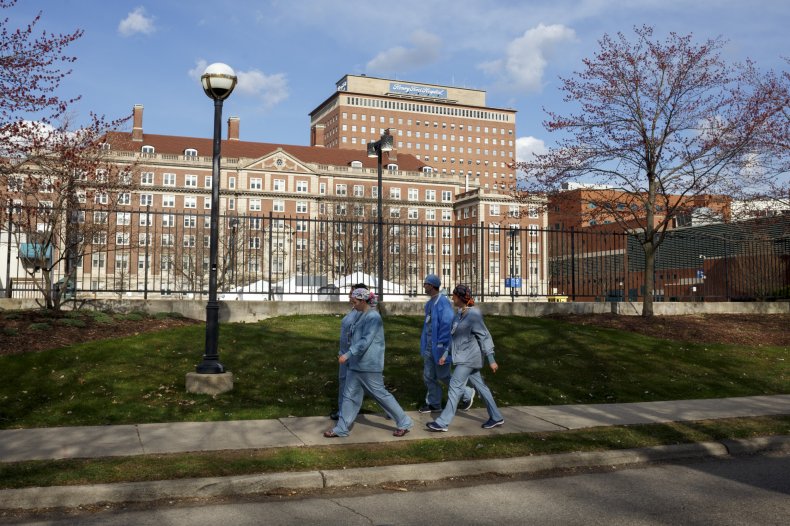 In June 2021, Henry Ford Hospital became the first Michigan health system to mandate the vaccine for all employees, students, volunteers and contractors by a specific deadline.
Henry Ford Chief Operating Officer Robert G. Riney spoke with The Detroit News in June regarding Henry Ford hospital's decision to mandate the vaccine.
"With hospitalizations in the single digits at each of our hospitals, and the positivity rate now hovering at about 1 percent, we're optimistic that the worst is behind us," Riney said at the time.
"But we have lived this fight long enough to know that the new variants are real and worrisome," Riney added.
"Variants will continue to emerge, and surges can happen at any time, anywhere," Riney continued. "Since the data show the vaccines work and the Food and Drug Administration is expected soon to grant permanent approval of the COVID-19 vaccines, Henry Ford has decided to mandate COVID vaccination by September 10."
Along with Riney's comments, the Michigan Nurses Association (MNA) issued a statement to The Detroit News regarding the September 10 deadline. The MNA stated that although they don't represent the employees at Henry Ford Hospital, they support the vaccine and oppose hospitals enforcing "one-sided policies."
"MNA nurses believe that these questions are best decided democratically by health care workers themselves and need to be subject to collective bargaining," said the association. "The association's registered nurses strongly encourage everyone to choose to get vaccinated to protect their families and themselves."
Newsweek has reached out to Henry Ford Hospital for further comments.