Michigan Hunter Shot After His Brother Mistakes Him for a Deer
A Michigan man was rushed to hospital on Saturday afternoon after being shot by his brother who believed him to be an injured deer, police say.
The 28-year-old victim, of Lowell, was flown to Spectrum Butterworth Hospital in Grand Rapids in a "serious but stable" condition after being wounded by his 29-year-old sibling, of Saranac, during a hunting trip, Ionia County Sheriff's Office confirmed in a media release yesterday.
Deputies responded to a field in Boston Township at roughly 5:30 p.m. after receiving a report about an accidental shooting, WZZM reported.
The call indicated a man had been shot with a muzzle loading rifle at the location, which was close to the intersection of Bell Road and Grand River Avenue.
Police and paramedics arrived at the scene and located the men, who told authorities that they had been scouting the area for an animal prior to the incident.
"Investigation on the scene and in follow-up interviews determined this was by all accounts an accidental shooting that occurred after the men were looking for a deer that one brother had shot earlier with his muzzle loading rifle," the Ionia County Sheriff's Office commented via social media.
According to investigators, the men were unable to locate the injured deer and became separated in dense corn. The shooter, allegedly "some distance away" at the time, discharged his weapon after seeing movement and hearing noises. He thought it was the deer. It was his brother.
The shooter immediately contacted 911 for help and deputies noted the two men—who have not been named—walked out of the field together, where they met with medical experts.
Police said the man was airlifted to hospital due to the severity of the injury but did not elaborate on where he had been shot. "The exact cause of the shooting remains under investigation, but all persons involved have been fully cooperative with investigators," the sheriff's office said.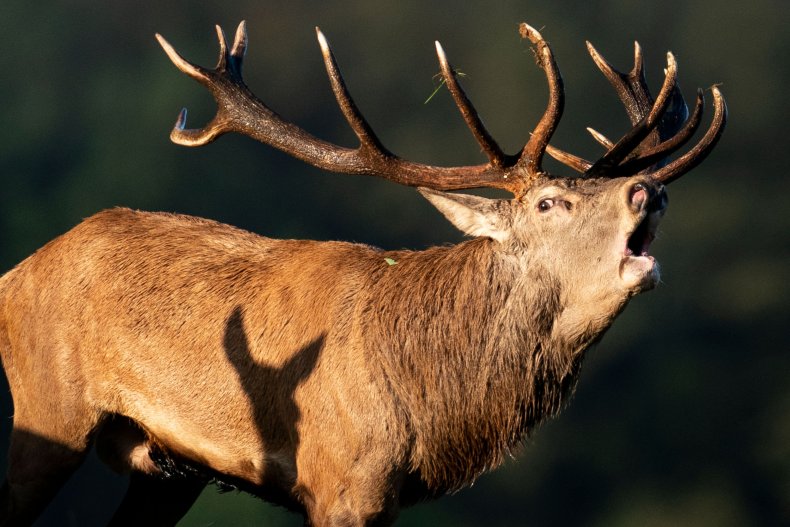 In late September, a man was arrested and charged with culpable homicide for fatally shooting his father after mistaking him for a wild boar during a hunting trip, the BBC reported. Martino Gaudioso, 55, was allegedly shot by his 34-year-old son inside an Italian national park.
In November last year, a sheriff's office in Nebraska confirmed a 37-year-old man had fatally shot his father while hunting for deer in Valley, Douglas County. The same month, a man in Arkansas fatally shot a 72-year-old woman he mistook for a deer, police said.
The Michigan Department of National Resources (DNR) says hunters should always take care when handling guns. "Be aware of your surroundings—know your target and what is beyond it. Put your finger on the trigger only when you are ready to shoot," state officials have warned.