Michigan Judge Has Blocked Ban of Flavored Vapes, Bucking Nationwide Trend
Judge Cynthia Diane Stephens of the Michigan Court of Common Claims has blocked the state's ban of e-cigarettes and vaping, said that it's likely that vaping is a public health concern, but sided with retailers, saying there was no need for Michigan Governor Gretchen Whitmer to use her emergency powers to stop their sale. She added that businesses had provided evidence that they would suffer financial damage due to the implementation of the law.
The lift of the ban comes two weeks after it was first enforced. Governor Whitmer put the ruling in motion in late September, saying that teenager's use of vaping and e-cigarettes constituted a public health emergency. The ban went into effect at the beginning of October.
The court decision is a reaction to a lawsuit filed by two Michigan-centered vaping-based business, 906 Vapor and A Clean Cigarette.
The ruling is a preliminary injunction, which means that the decision will remain suspended while complaints are litigated.
It's a rare move in favor of vaping product producers, who have seen their wares banned for sale in a growing number of states. While New York and Rhode Island have restricted sales of the product over the past few months, and states such as Vermont and Utah have statewide vaping bans in public spaces, some states have outright banned the sale of all products for months until further studies may be conducted.
The bans have occurred due to a rash of illnesses reported nationwide. 1,229 persons have reported symptoms linked to vaping illnesses, and 28 deaths have been connected to vaping. Many of the lung problems were linked to THC-inclusive vaping products.
"This decision is wrong. It misreads the law and sets a dangerous precedent of a court second-guessing the expert judgment of public health officials dealing with a crisis," Governor Whitmer replied to the ruling in a press release.
"The explosive increase in youth vaping is a public health emergency, and we must do everything we can to protect our kids from its harmful effects. I plan to seek an immediate stay and go directly to the Supreme Court to request a quick and final ruling. I took bold action last month to protect public health, and several states and the White House have followed Michigan's lead because they know how urgent this is. Enough is enough. Our kids deserve leaders who will fight to protect them. That's exactly what I'm doing today."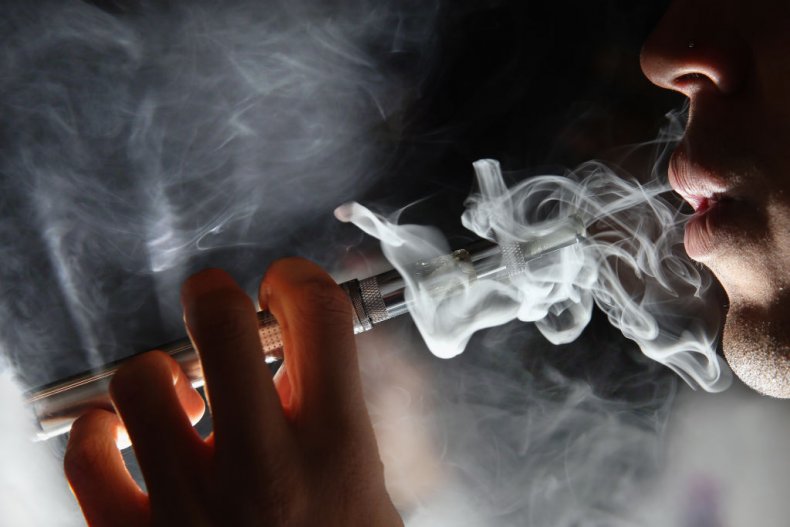 "We are resolute in our efforts on behalf of Governor Whitmer and the Michigan Department of Health & Human Services to protect the health of Michigan's children," Attorney General Dana Nessel added. "The youth vaping crisis is an urgent public health matter that demands immediate action. To that end we are preparing to seek an immediate stay and will seek leave to appeal the judge's decision directly to the Supreme Court."
In 2018, the State of Michigan noted that more than 3.6 million U.S. kids, including 1 in 5 high school students and 1 in 20 middle school students, used vaping products.