Michigan Man Died After Being Repeatedly Denied Test Just Hours After His Father Died of Coronavirus, Family Say
Keith Gambrell learned his grandfather had died of coronavirus in the hospital late on April 6. Hours later, he lost his father too.
Gambrell's father Gary Fowler, 56, passed away in a recliner in the bedroom of his home in Grosse Pointe Woods, Michigan, with Cheryl Fowler, his wife of more than 20 years, in bed nearby.
He was sleeping in the chair because he'd been struggling to breathe for days but he was never tested for the virus, despite knowing he had being exposed. His fever was so high that Gambrell said his father's body was still warm when it was taken to the funeral home more than five hours after his death.
Gambrell, 33, said his father, who had diabetes, was turned away from several hospitals in the Detroit area in the days leading to his death.
"My brother Troy calls me and he's screaming, "Daddy won't wake up, Daddy won't wake up!"' Gambrell told Newsweek. "I get to the house, my mom's walking around, she's in a daze, my brothers are crying. I go up there, I see my dad in the chair, he just looks like he's sleeping but he's blue. You can just tell he's not there."
Gambrell said he and his parents had visited his grandfather David Fowler in the middle of March because he was unwell. Assuming the 76-year-old was suffering from the flu, they took him Gatorade and chicken noodle soup and spent around three hours with him on March 22.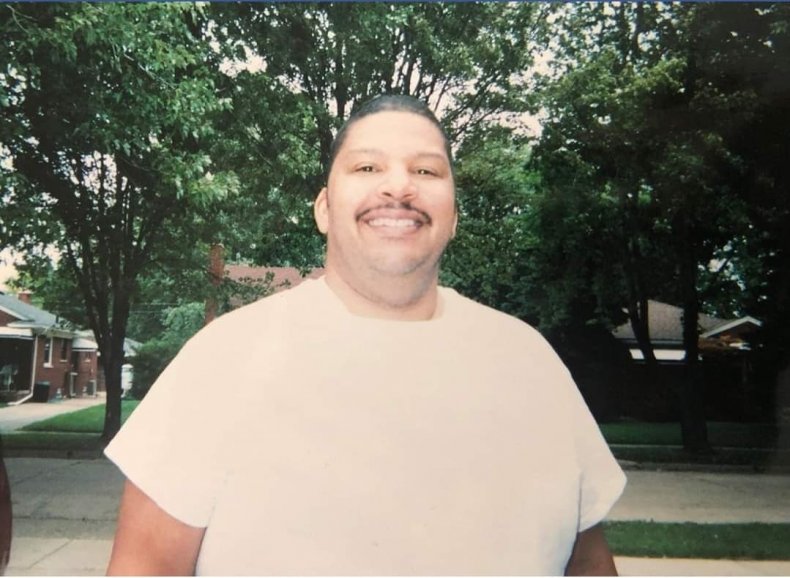 They learned that David Fowler's illness was much worse than they initially thought when he passed out in his bathroom that night. He was rushed to Henry Ford Hospital in Detroit, where he later tested positive for coronavirus and was put on a ventilator.
Days after the visit to his grandfather's home, Gambrell said both his parents developed dry coughs.
"Every day, it was getting worse and worse," he said. "We're calling each other, checking in, because we know we've been exposed to the virus but we can't get a test because we don't have a prescription or our symptoms are not severe enough."
On March 25, Gambrell said his father made his way to Beaumont Hospital in Grosse Point. Gary Fowler had a fever of 100.1 degrees Fahrenheit and told doctors about his symptoms, that he was having trouble breathing and that his elderly father was already in hospital with the virus.
"He told them he was having to sleep in his recliner because his chest hurt when he lay down on the bed. He was having to sleep at an angle just to get some air into his lungs," Gambrell said.
Doctors told him that his cough was likely to be bronchitis, but that he should "act as if he had the virus and isolate himself," Gambrell said. "But that's not possible, there's five people who live in the house."
The same thing happened at two other hospitals over the next week as Gary Fowler's condition worsened. He went to Detroit Receiving Hospital on March 30, where he explained to a health care worker who was screening patients outside that he was sure he had been infected with coronavirus.
But he was told that he would receive better care at Henry Ford Hospital a few miles away, Gambrell said.
At Henry Ford Hospital, doctors again recorded that Gary Fowler had a temperature of 101F, but they also told him there was nothing more they could do for him.
"They tell him his fever is from bronchitis, they said go home but act as if you have this virus and isolate yourself, drink tea and stay hydrated," Gambrell said. "Days later, my dad dies in his chair."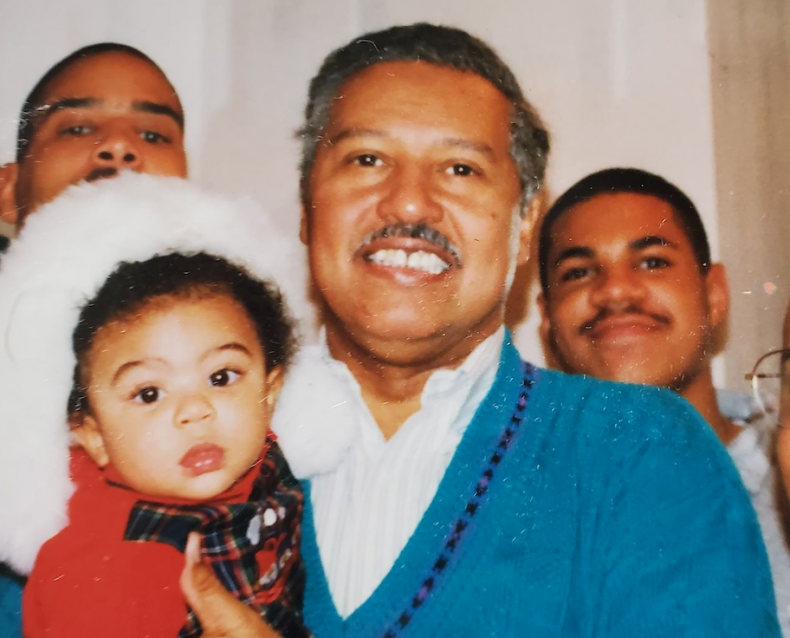 Gambrell said the pain of losing two close relatives was devastating, but the family's nightmare was not over.
Just hours after losing her husband, Gambrell's mother got sick with a temperature that shot up to 103F. Wary of what could happen if he waited too long to seek medical care for her, Gambrell drove her to Beaumont Hospital that night.
"There was a young Caucasian lady in front of us complaining about sushi that she got from GrubHub and it's tearing her stomach up. And they take her in instantly like she has the virus," he said.
"Now here comes my mother. They take my mother's temperature and it's 102.3. The lady that checked her temperature told her that there's nothing they can do for her at the hospital, but just go home, ma'am, take Tylenol. And here's a piece of paper stating that you more than likely have the virus, but go home and isolate."
Undeterred, Gambrell took his mother to Henry Ford Hospital, where she was admitted. "About three hours later, my mom calls me and tells me that she is positive for the virus," he said.
The following day, on April 8, Gambrell and his brothers Ross and Troy, his sister Paris, his 7-year-old niece Logan and his eight-year-old son Carmine, all got tested for coronavirus after finally getting a prescription. A day later, before they got their results back, Gambrell said his brother Ross developed a dry cough and fever.
At Henry Ford Hospital on April 9, where his mom was being kept on a ventilator nearby, Gambrell said doctors performed an X-ray on Ross and told him it was unlikely he had the virus "because there was nothing on his lungs." But again, Gambrell said doctors told him he should act as if he had the virus.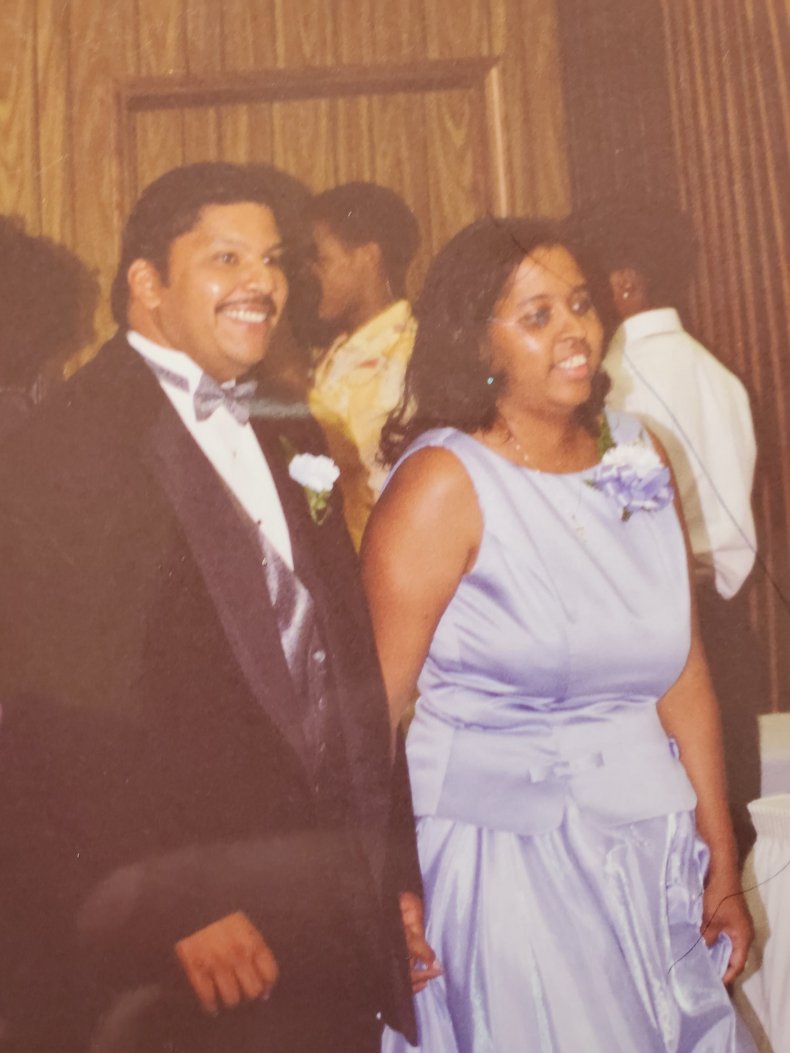 "Four days later, we all get our test results back and me and both of my brothers are positive for the virus. They sent another young person home to infect anyone that he came into contact with," Gambrell said.
After a couple of days on a ventilator, Cheryl Fowler was sent home with oxygen tanks—but this week, she was admitted to Henry Ford Hospital again after her condition deteriorated. Gambrell said she has developed a blood clot in her lung, has pneumonia and has tested positive for coronavirus again.
"They sent her home way too early," he said. "They're rushing people out the door just to say these people recovered when in reality, they're not recovered. These people are still hurting and need medical assistance."
"We have no record of the individual"
Detroit Receiving Hospital told Newsweek: "We have no record of the individual referenced in your email having come to Detroit Receiving Hospital for any type of medical care."
Henry Ford Hospital told Newsweek: "Our thoughts and prayers are with the Fowlers and all families devastated by the effects of COVID-19. We're not able to share details due to patient privacy, but we don't take lightly any concerns of biased care given our dedication to putting patients first. Throughout this pandemic, we have followed CDC guidelines related to testing and clinical care protocols. Henry Ford has also been a leader in addressing health disparities and driving true health equity as part of our core mission and values and that work will continue.
"No one is denied care. All patients who come to our emergency departments receive care and assessment. Some patients will meet criteria for admission at the time, while others may not. In the case of COVID-19, we have a multi-step triage process. As patients arrive to our emergency department, all are screened for COVID-19 symptoms. Those with mild or moderate symptoms who do not meet admission criteria at the time they present may be sent home with strict instructions to return immediately if symptoms worsen.
"Given the U.S. currently does not have the ability to widely expand testing to everyone, the CDC has issued guidelines to health systems to prioritize testing. We've followed these guidelines closely, whereby patients who are currently admitted and healthcare workers experiencing symptoms are among those receiving top priority for testing. We are working aggressively with our key state and local partners to expand testing capabilities."
A statement from Beaumont Health to Newsweek said: "COVID-19 is hitting Southeastern Michigan particularly hard. As patients come to Beaumont for care during this extraordinary time, we are doing all we can to evaluate, triage and care for patients based on the information we know at the time.
"When making care decisions, we do not discriminate against anyone based upon their gender, race or any other factor. We grieve the loss of any patient to COVID-19 or any other illness."
In a statement to Newsweek, the Michigan Department of Health and Human Services said: "We are very aware that COVID-19 is disproportionately impacting racial and ethnic minorities in our state. To help address this issue, the Governor has created the Michigan Coronavirus Task Force on Racial Disparities within the Michigan Department of Health and Human Services (MDHHS).
"The task force consists of leaders from across state government and health care professionals from communities most impacted by the spread of coronavirus. Task force members will study the causes of racial disparities on the impact of COVID-19 and recommend actions to address these issues.
"MDHHS has also communicated to clinicians across the state about implicit bias and social determinants of health and the important role they play in addressing these disparities. This includes recommendations for testing and close medical monitoring of minority populations; recognizing isolation and quarantine may be difficult for people who have unstable housing situations or many people living in their household and becoming familiar with resources local health or human services departments may have available for these individuals; and understanding how social determinants of health are likely to affect transportation, access to food or employment for these patients and to discuss these issues with them and direct them to assistance programs both locally and at the state."
"I honestly believe its because we're black"
Since he became infected with the virus, Gambrell says he's lost his sense of taste and smell and has been in quarantine for the past two weeks.
"The crazy thing is the state health department called me Monday and asked me how I was feeling," he said. "I told her I feel normal, I don't have a cough or fever, I have a little back pain, nothing major, and that my senses are still not there. I asked her how much longer should I quarantine and the lady on the phone said you're more than likely OK, you can go out."
He added: "I don't think I'm OK to break quarantine because my senses are still not there. I know I could possibly still have this virus and I don't want to go out and spread it to anyone."
Gambrell said he's furious about the way his family have been treated. "We knew we'd been exposed to the virus, but that still wasn't good enough to get a test and I honestly believe its because we're black," he said.
"It makes me upset to see the way they treated my mom, how my father kept getting turned away. Black people get pushed to the back of the line with every single thing in our lives. So, of course we're going to get pushed to the back of the line with this disease."
He added: "It's terrible. It's 2020. And black people are being sent home to die because our symptoms are not severe enough or we're not worthy enough, I feel like, to get a coronavirus test to save our lives. It makes me very angry that our government allows it."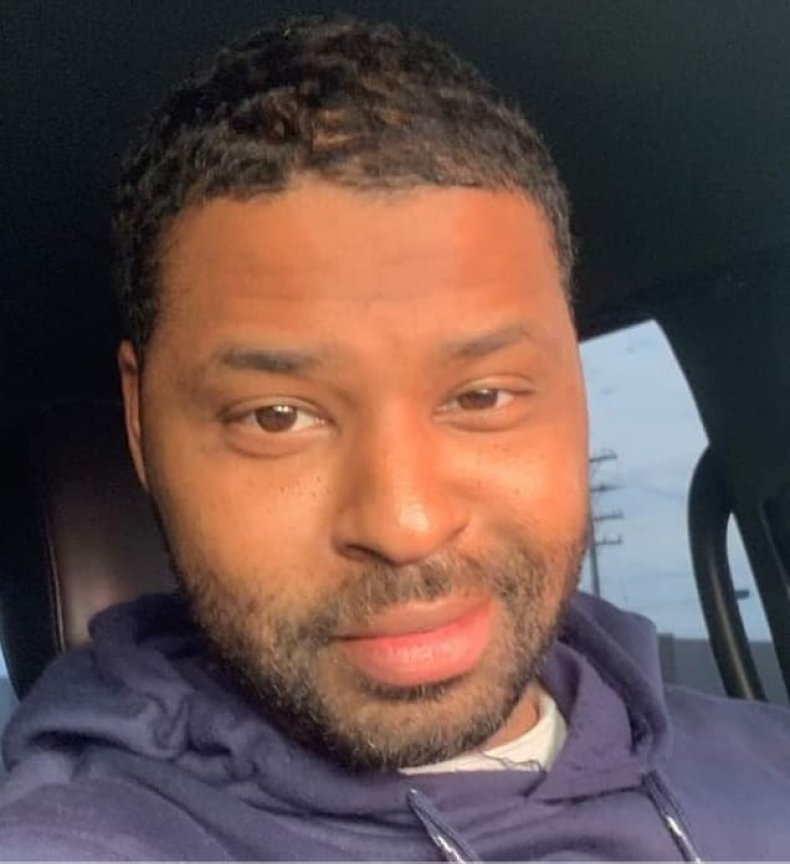 Around 33 percent of confirmed cases of COVID-19, the disease caused by the novel coronavirus, are in African Americans and 40 percent of deaths, according to figures from the Michigan state government.
Dr. Joneigh Khaldun, the chief medical executive for the Michigan Department of Health and Human Services, said the figures were "incredibly concerning" since African Americans only make up around 14 percent of the state's population.
During a Facebook Live session called "Race and COVID" with the Detroit Civil Rights, Inclusion and Equal Opportunity Department last week, Khaldun—the former director and health officer for the Detroit Department of Health—said there are numerous reasons why COVID-19 is disproportionately affecting black Americans.
"It's a contagious disease, that's the bottom line," she said. "People who have chronic conditions, asthma, diabetes are more likely to get the disease and then have more severe illness. A lot of people who are critical infrastructure workers... they're more likely to be people of color. They're coming out."
She also noted that African Americans have historically faced biases when it comes to getting medical care. "I'm a doctor and my own doctor did not listen to my concerns about a headache after I had my first child and I ended up in an ICU (intensive care unit) with a head full of blood," she said. "My own doctors did not listen to me."
She added: "We know there's often delays in diagnosis for all kinds of medical conditions in the black community and people of color. So are there delays in testing? Are there delays in treatment? Are we sending people home when they really should be admitted to the hospital because they're so at risk for deteriorating quickly? So those are the types of things that we're going to have to look at. They're happening with other diseases and I'm sure they're happening with COVID-19."
Meanwhile, Gambrell urged anyone who thinks they have the virus to fight to get a test.
"Go to to the hospital and don't leave until they give you a test," he said. "Fight for your life, fight for your loved ones' lives. Just fight, don't give up. Don't let them push you out the door if you think you have it."
On top of the anger he feels, he said his grieving family is heartbroken that they won't be able to hold funerals for the family patriarchs. "They deserve the world, they gave the world to anyone that they came in contact with. They were awesome role models," he said.
"Before they took my father's body out, I stayed with him, I prayed with him, I told him I loved him, I said I was sorry that no-one was willing to help you but us and I'll try to get your story out there as best I can. So that no other family has to lose two people back to back in a matter of hours."
This infographic, provided by Statista, shows the number of confirmed COVID-19 cases around the U.S. as of April 24.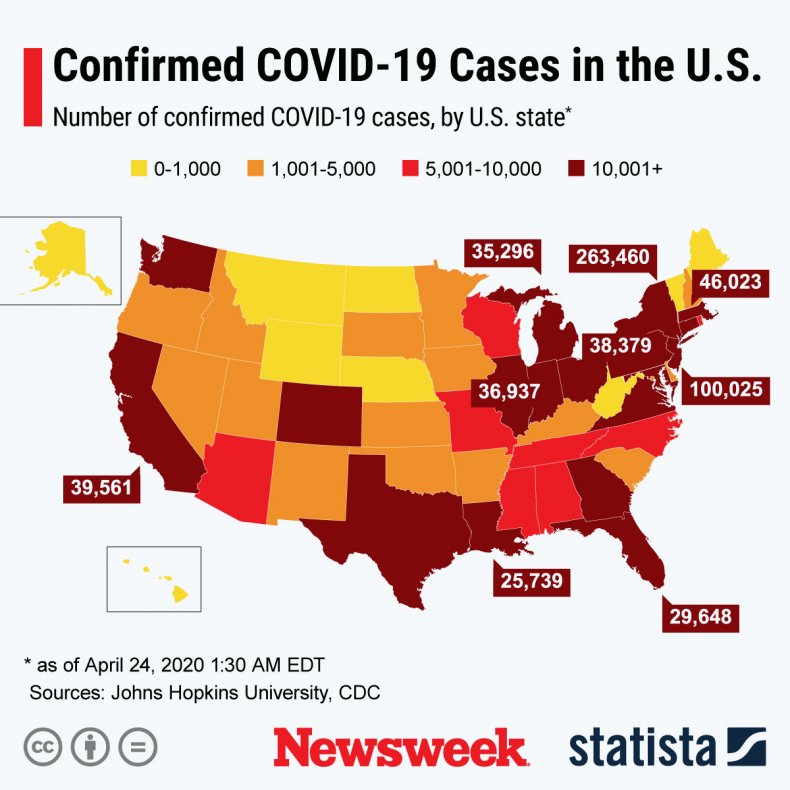 Centers for Disease Control and Prevention Advice on Using Face Coverings to Slow Spread of COVID-19
CDC recommends wearing a cloth face covering in public where social distancing measures are difficult to maintain.
A simple cloth face covering can help slow the spread of the virus by those infected and by those who do not exhibit symptoms.
Cloth face coverings can be fashioned from household items. Guides are offered by the CDC. (https://www.cdc.gov/coronavirus/2019-ncov/prevent-getting-sick/diy-cloth-face-coverings.html)
Cloth face coverings should be washed regularly. A washing machine will suffice.
Practice safe removal of face coverings by not touching eyes, nose, and mouth, and wash hands immediately after removing the covering.
World Health Organization advice for avoiding spread of coronavirus disease (COVID-19)
Hygiene advice
Clean hands frequently with soap and water, or alcohol-based hand rub.
Wash hands after coughing or sneezing; when caring for the sick; before, during and after food preparation; before eating; after using the toilet; when hands are visibly dirty; and after handling animals or waste.
Maintain at least 1 meter (3 feet) distance from anyone who is coughing or sneezing.
Avoid touching your hands, nose and mouth. Do not spit in public.
Cover your mouth and nose with a tissue or bent elbow when coughing or sneezing. Discard the tissue immediately and clean your hands.
Medical advice
Avoid close contact with others if you have any symptoms.
Stay at home if you feel unwell, even with mild symptoms such as headache and runny nose, to avoid potential spread of the disease to medical facilities and other people.
If you develop serious symptoms (fever, cough, difficulty breathing) seek medical care early and contact local health authorities in advance.
Note any recent contact with others and travel details to provide to authorities who can trace and prevent spread of the disease.
Stay up to date on COVID-19 developments issued by health authorities and follow their guidance.
Mask and glove usage
Healthy individuals only need to wear a mask if taking care of a sick person.
Wear a mask if you are coughing or sneezing.
Masks are effective when used in combination with frequent hand cleaning.
Do not touch the mask while wearing it. Clean hands if you touch the mask.
Learn how to properly put on, remove and dispose of masks. Clean hands after disposing of the mask.
Do not reuse single-use masks.
Regularly washing bare hands is more effective against catching COVID-19 than wearing rubber gloves.
The COVID-19 virus can still be picked up on rubber gloves and transmitted by touching your face.