Michigan Man Lost $140,000 After Scammers Pretended to Be U.S. Customs Representatives
A man in Oakland County, Michigan, was swindled out of $140,000 by phone scammers who pretended to represent the United States Custom and Border Protection and local police department.
According to events recently detailed by the Troy Police Department in Michigan, the victim wired large sums of money to the fraudsters in three different ways.
Police said the victim was first contacted on December 22 by a scammer who claimed his name was "Roger Miller" from the U.S. Custom and Border Protection, the Oakland Daily Tribune reported on Friday.
During the call, the phone scammer told the man that there was a warrant for his arrest "due to a package being sent to Texas from Columbia that was in his name and contained drugs and money."
Then, the victim was contacted by another individual who claimed his name was "Mark Hamilton" from the Troy Police Department, who told him not to go anywhere near the police station.
The victim was then instructed to wire large sums of money to two fake government accounts in order to "take care of the warrant," Troy Police Sgt. Meghan Lehman told WWJ News Radio.
In total, police say the victim wired $72,707 to a bank account in Hong Kong and about $45,000 to a bank in Thailand. He was also instructed to provide gift card numbers from Target and Best Buy worth $20,000.
"He sent a lot of money out of town; ultimately it added up to $140,000, which was sent to a couple of different countries," Lehman told the news outlet.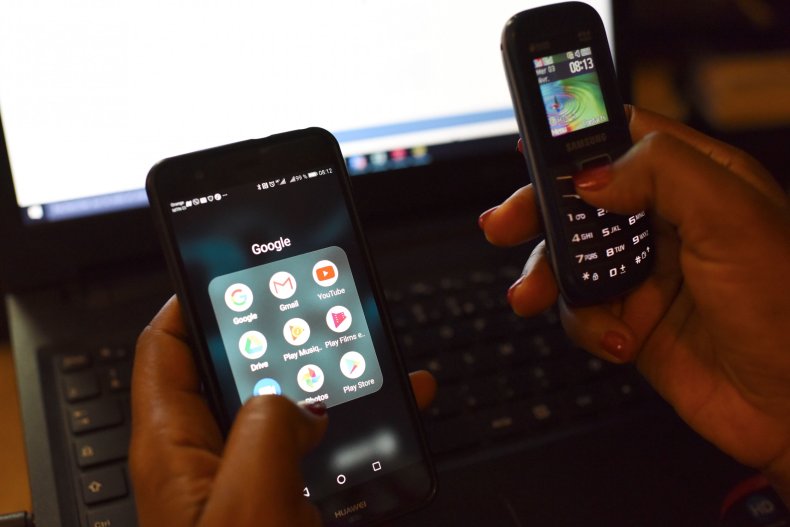 Though the scam might seem like an obvious trap, Lehman said that phone scammers often prey on people without sufficient knowledge of the criminal justice system.
"He wanted to do anything to avoid arrest," Lehman added.
"He knew he wasn't guilty, but a lot of times these scammers are gonna prey on people that don't have knowledge of the criminal justice system. Maybe they're new to the U.S., maybe there's a language barrier. We've seen this a lot."
Newsweek contacted the Troy Police Department for more information on the case.
The Troy Police department warned local residents that police would never demand money over the phone or tell those implicated in a crime to not go to the police department.
The Better Business Bureau website offers tips on how to avoid scams and warns individuals to "never send money via gift card or wire transfer to someone you have never met face-to-face."
"If they ask you to use wire transfer, a prepaid debit card, or a gift card, those cannot be traced and are as good as cash. Chances are, you won't see your money again," the warning says.
"If someone is trying to convince you to pay this way, stop, get off the phone or the computer, and file a complaint with the Federal Trade Commission (FTC)," they added.