Michigan Man Allegedly Strangles His Mother To Death, Stabs Uncle For Intervening
A Michigan man was taken into custody after allegedly strangling and killing his mother then stabbing his uncle repeatedly for intervening.
The 29-year-old man, who has not been named, was arrested in the early hours of Sunday morning, after deputies from the Oakland County Sheriff's Office were called to a home in Orion Township, Michigan, the Detroit Free Press reported.
The sheriff's office said a 60-year-old man, the suspect's uncle, had gone to his younger sister's aid after he heard the woman's cry for help at a property in the 4500 block of Rohr Road.
Undersheriff Mike McCabe told the Free Press that the uncle had managed to pull his nephew off the woman, but the younger man then went into the kitchen to grab a knife.
The pair had an altercation and struggled to get a hold of the knife. The nephew ended up stabbing the older man in the shoulder, McCabe told the newspaper.
The uncle was able to get away and called authorities at around 12.30am, telling them he had been stabbed repeatedly.
When deputies arrived, they saw the suspect walking along Rohr Road with cuts on his neck and hand. He was incoherent and sobbing, according to Fox 2 Detroit. Paramedics tended to the man's injuries at the scene before he was apprehended into custody.
At the residence, deputies found the uncle with a deep laceration to his shoulder, WDIV Click on Detroit reported.
Deputies said they found the 59-year-old victim in the living room of the property. She was lying face down, unconscious and bleeding severely. The woman had also been stabbed in the face, according to Fox 2 Detroit.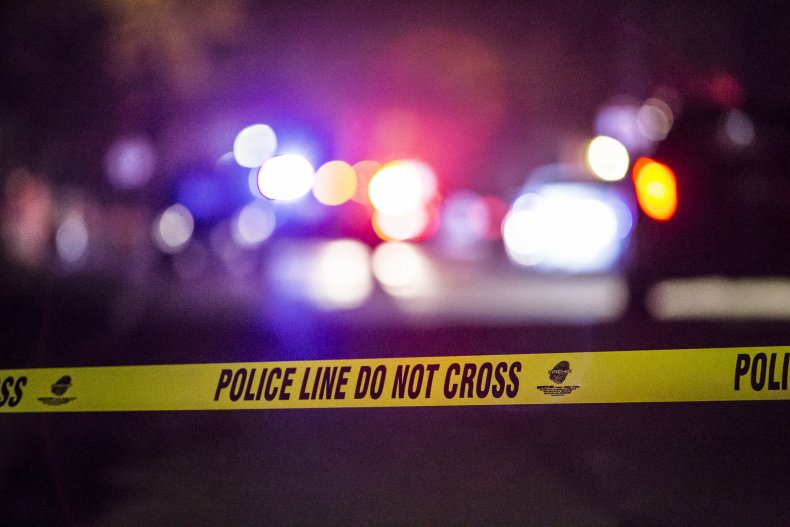 She was taken by paramedics to McLaren-Oakland Hospital, where she was later pronounced dead after succumbing to her injuries, the Free Press reported.
Neighbor Fred Wiles told Fox 2 Detroit that he couldn't believe what had happened.
"You see this stuff on the news and you never think it's going to happen next door," Wiles told the station. "We have been neighbors with these people for years all the sudden something like this happens out of the blue and it's crazy."
Authorities have not released information about what prompted the attack, but called it a "domestic situation," according to Fox 2 Detroit.
The suspect was taken to Oakland County Jail pending charges, according to the Free Press.
Newsweek has contacted the Oakland County Sheriff's Office for comment.