Man Who Threatened to Kill CNN Employees Over 'Fake News' Arrested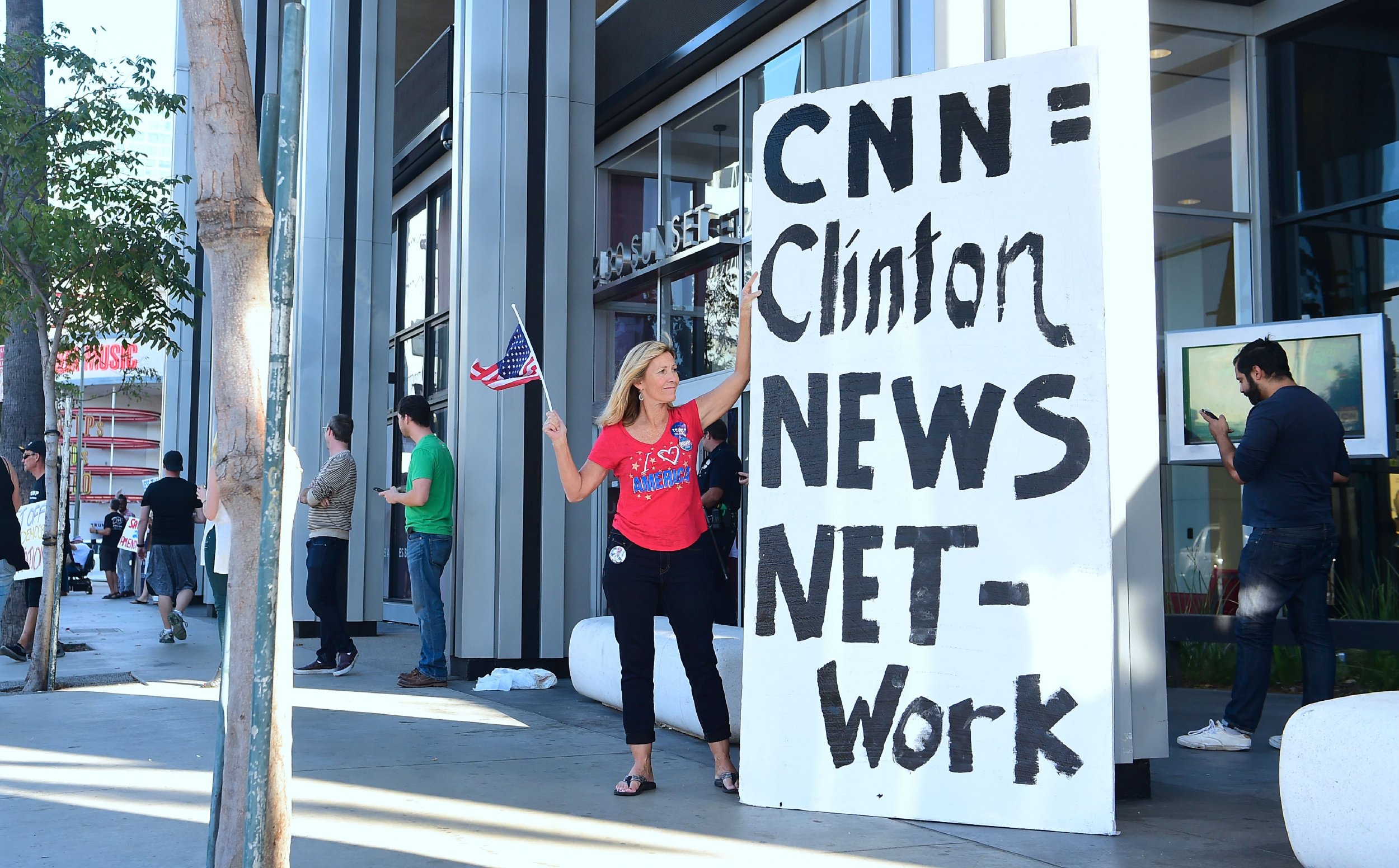 Police have arrested a Michigan man after he allegedly threatened to shoot and kill all CNN employees over "fake news."
Brandon Griesemer was arrested on Friday after he made 22 phone calls to CNN on January 9 and 10, threatening to murder employees at the organization.
"Fake news. I'm coming to gun you all down," the man said to an operator at CNN around 3 p.m. on January 9, according to an affidavit by special agent Sean Callaghan of the FBI.
Three minutes later, he called CNN back from the same number and said: "I am on my way right now to gun the fuckin' CNN cast down. Fuck you."
After thirty minutes, the man called CNN again, this time saying: "I'm coming for you CNN. I'm smarter than you. More powerful than you. I have more guns than you. More manpower. Your cast is about to get gunned down in a matter of hours."
After CNN alerted authorities, the FBI traced the call to Griesemer. According to the court documents, Griesemer's made similar phone calls to the Islamic Center of Ann Arbor on September 19, 2017, where he made derogatory comments relating to the mosque and Muslims to the operator, before hanging up.
Griesemer's arrest on Friday came one week after President Trump released his "Fake News Awards" list which featured CNN four times. Throughout his presidency, Trump has repeatedly launched attacks at media outlets, labelling any unfavourable coverage of his administration as "fake news".
Last July, Trump posted a modified WrestleMania GIF to Twitter that show him fighting with Vince McMahon during a joke wrestling bout titled "Battle of the Billionaires." CNN logo was superimposed onto McMahon's head. The photoshopped version was apparently taken from a Reddit post.
After the tweet, other journalists defended CNN and condemned Trump for encouraging violence towards reporters.
"I think it is unseemly that the president would attack journalists for doing their jobs, and encourage such anger at the media," said Dean Baquet, executive editor of the The New York Times.
White House Press Secretary Sarah Huckabee Saunders responded with a tweet that claimed: "The President in no way form or fashion has ever promoted or encourage violence. If anything, quite the contrary."