Michigan Mayor Pleads With MSU Students to Wear Masks: 'Don't be Like Chad'
"Don't talk to Chad. Chad sucks," East Lansing mayor Aaron Stephens quipped in a new video welcoming students back to Michigan State University's campus. As students return to campus and prepare for an unprecedented academic year, 24-year-old Stephens encouraged everyone to wear a mask, and practice social distancing even when throwing parties.
The down-to-earth Facebook video, titled "PSA from your Mayor (Only kind of satire)," showed Stephens wearing a mask and explaining how he is approaching students who do decide to host gatherings.
After hearing residents report that large gatherings were already happening ahead of the academic year, which starts September 2 at MSU, Stephens decided to take the matters in his own (gloved) hands.
"So rather than calling the police, or getting public health involved, I decided I would take it upon myself to walk over and talk to these adults about the rules that are now in place to keep people safe," he said. Michigan orders indoor gatherings do not exceed 10 people, the Lansing Journal noted. Outdoor gatherings can host up to 25 people.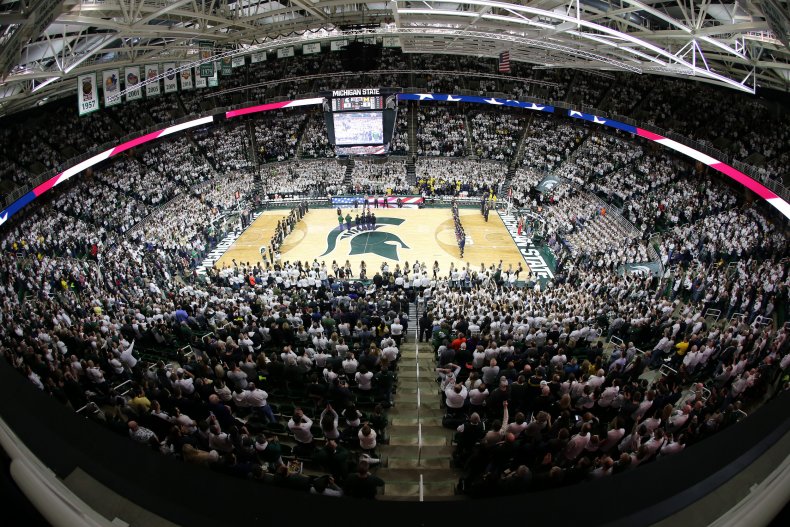 Stephens said he put on his masks, some gloves, and walked over to the folks that broke out the booze to chat about the rules in place. He told the students that they should be wearing masks and make sure they socially distance when gathering if they are not part of the same household. "Most of them said yes and were very understanding," he happily revealed.
"Except one guy. Let's call him, Chad."
"Chad walked up to me, got way too close for comfort and sprayed in my face that beer and a mask 'just don't mix,'" Stephens explained in the video. "So, while I've done a few public service announcements in my time, this one's a little bit different. This one goes out to those that are hosting the responsible outdoor gatherings — don't invite Chad."
"In fact, until he realizes we're in a global pandemic and putting a piece of cloth over your face actually saves people's lives, don't talk to Chad. Chad sucks," he continued.
"If your beer is more important than the lives of over 150,000 Americans that already died from this virus, you're an a**hole" Stephens brazenly said. "And I, and every other community leader, are getting really tired of dealing with you."
"So please, wear a mask, socially distant, and let's all get through this together," Stephens concluded the video.