Michigan Meteor: Why Did it Explode, and How Likely Is It to Happen Again?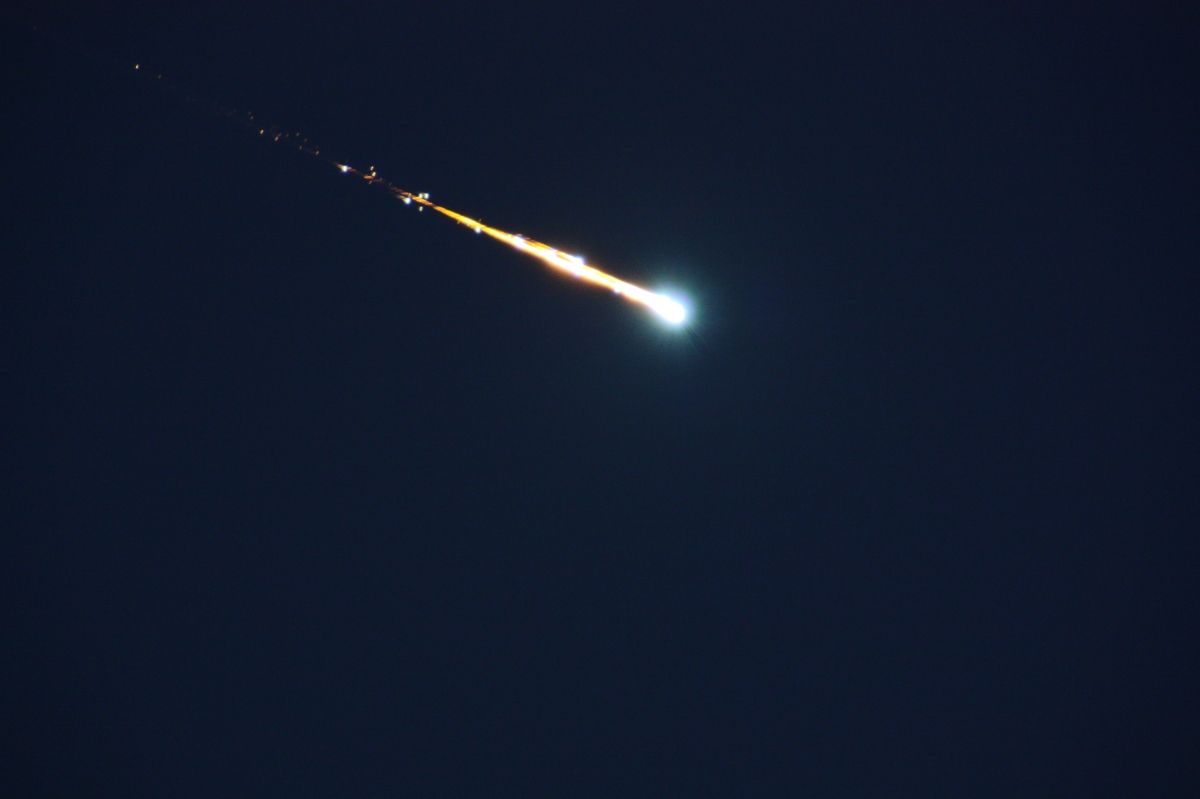 Residents of southeast Michigan got either a thrill or a scare Tuesday when a rare meteor appeared to explode in the night sky. Its crash-landing caused the equivalent of a magnitude 2.0 earthquake, according to the Washington Post.
"I went to turn and I noticed a ball of flame coming at an angle," a local man told The Detroit News. "It just blew up into a bunch of sparks. I didn't even know what to think. It was kind of odd how orange the sky was behind me and this blaze of flame out of nowhere."
Events like these occur dozens of times each year, including a handful over Michigan within the last decade or so, according to Michigan Live. Why was this one special?
"The main issue here is size," University of Michigan Astronomy Department Chair Edwin Bergin told Newsweek. "Smaller things, tiny pebbles, those are hitting us constantly and we don't even know it unless there's a meteor shower and we look up and go, 'Oh, look, tiny things burning up in the atmosphere.'"
Bergin guessed this particular meteor may have been a few feet across. The size dictates how far down into our atmosphere the rock makes it before too much internal pressure builds up, causing it to overheat and explode. When that happens, its newfound oxygen-rich environment literally fuels the fire and gives it the extraordinary fireball appearance like what people saw in Michigan last night.
"This is not unordinary," Bergin said. "The Earth is big, and two-thirds of its surface is covered by ocean. Things [of this size] may hit once every three years or so, but since they're over the ocean maybe it seems more like once every 10 years."
The term for a space rock that manages to make it as far as Earth's lower atmosphere intact is "bolide," according to NASA. Most such objects burn up in our upper atmosphere, but the ones that get all the way to the lower portion enter a region where the air is dense (think of how it's harder to breathe at higher elevations like mountaintops, where the atmosphere is thinner). That rich influx of oxygen is what escalates things from mild streak to "airburst," a term Bergin said is more or less interchangeable with the more colloquial "fireball" (experts, including NASA, use both).
"The pieces that are somewhere in Michigan right now, they're left over from the formation of planets," Bergin said. "They didn't make it into a planet like the Earth, so they can tell you something about the history of what happened before the Earth existed. We can use them to track where the water came from, where the carbon came from, to understand our own origins."