Mom Gave Infant Methadone 'Because She Was Fussy,' Police Say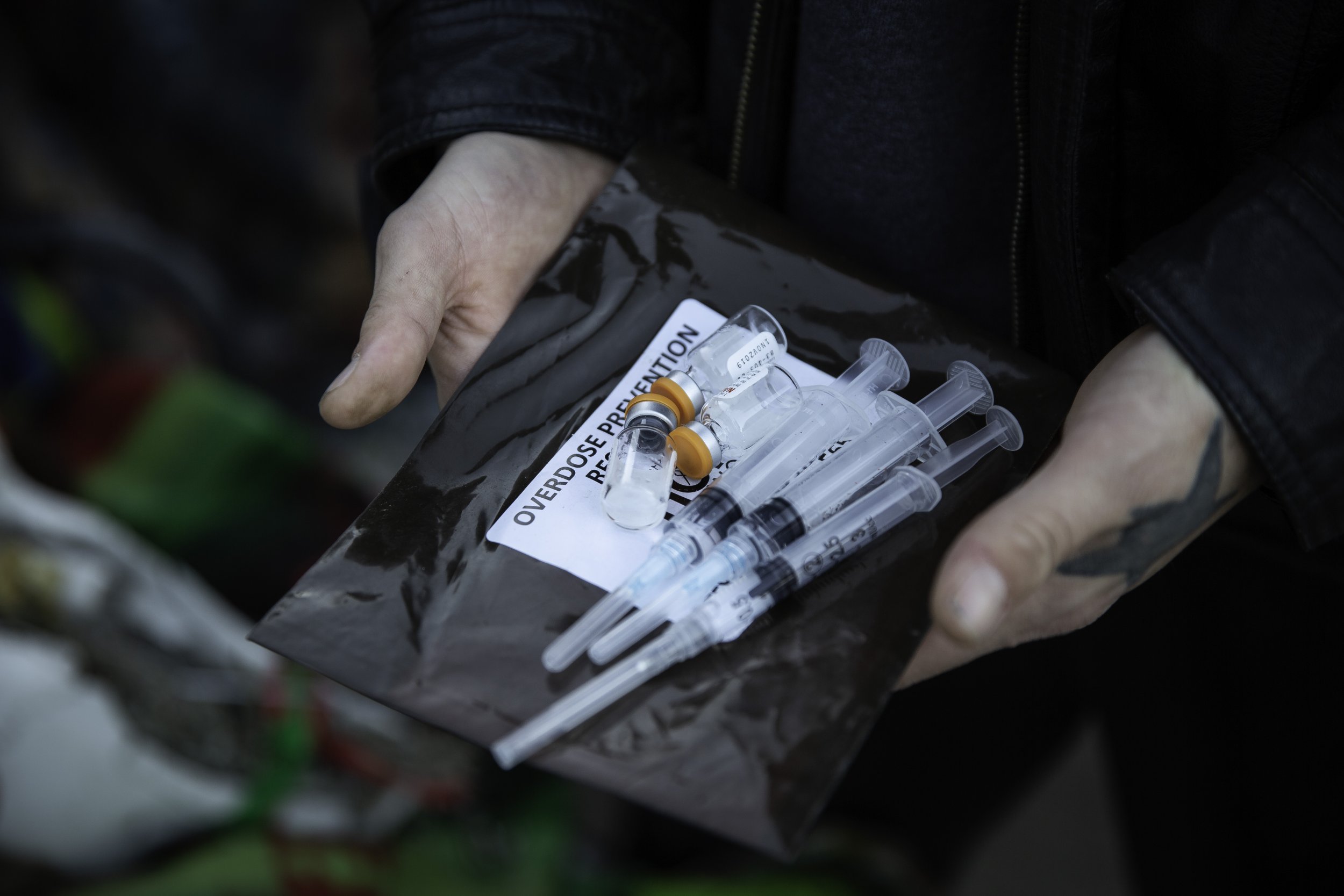 A Michigan woman was charged after allegedly overdosing her 6-week-old daughter on methadone "because she was fussy," police said.
Jennifer Lynn Pickerd, 37, was charged with second-degree child abuse following the September 30 incident in her Grand Rapids, Michigan, apartment. Pickerd, who may lose her parental rights, was booked into the Kent County Jail in lieu of $25,000 bond. Jail records showed she was no longer in jail.
On September 30, Pickerd gave her infant daughter 20mg of methadone "because she was fussy and not going to sleep," according to court records. The 37-year-old allegedly overdosed her daughter on meth because she believed the baby was "going through withdrawal after she quit breastfeeding," WZZM reported.
"She denied calling [the child's] doctor before deciding to give the baby the controlled substance," court records said.
The baby, who was placed under the supervision of Kent County Children's Protective Services, was revived with Narcan, Pickerd told investigators. "The baby was released from the hospital on October 5, after going through detox for methadone," Grand Rapids Police Sgt. Catherine Williams said, according to WZZM.
Pickerd was on probation for stealing a cell phone and not paying her bill at a Denny's Restaurant in Kentwood, Michigan, at the time of her arrest. She was enrolled in a local methadone clinic, WZZM reported.
The case against Pickerd was filed on November 2, according to court records. Court records also revealed that the case was bound over to Kent County Circuit Court on Tuesday after Pickerd waived a probable cause hearing. A contested parental rights termination hearing was scheduled for later in November.
In a similar case, a South Carolina woman was arrested and charged with unlawful neglect of a child on November 1, after her baby tested positive for drugs. Officials said 32-year-old Vanessa Wright and her infant tested positive for amphetamines and opiates when they visited Palmetto Health Tuomey on July 21.
Officials issued a warrant for Wright's arrest on August 1. She was caught and detained on November 1, according to WIS. Wright was released on $10,000 bond.
Another South Carolina woman was arrested on November 8 after her baby allegedly tested positive for illegal drugs, WMBF reported. Police received a report on July 17 from a Department of Social Services employee that Ashley Michelle Davis's baby had tested positive for illegal drugs.
The 21-year-old was charged with unlawful neglect of a child or helpless person by legal custodian. She was being held on a $10,000 bond at the J. Reuben Long Detention Center.