Michigan Newspaper Urges Gretchen Whitmer 'Come Clean' Over Florida Trip
A Michigan newspaper has called on Governor Gretchen Whitmer to "come clean" about a trip she took to Florida to visit her sick father as questions have been raised about her reported use of a private plane.
The Detroit News editorial board said on Thursday that the governor appeared to be "hiding key details of the excursion" from the public, and said the Democratic state leader had to "at last come clean about the trip" amid mounting pressure.
Deadline Detroit reported on Wednesday that Whitmer used a private plane owned by a wealthy Detroit businessmen to make her trip to Florida amid the ongoing COVID-19 pandemic—a move that contradicts local advice to avoid out-of-state travel.
It is not yet clear who paid for the private jet flight and how long the governor was out of state. The governor claims she was in Florida for two days, but local media have reported that flight logs suggest she could have been away for four days, twice as long as she claims.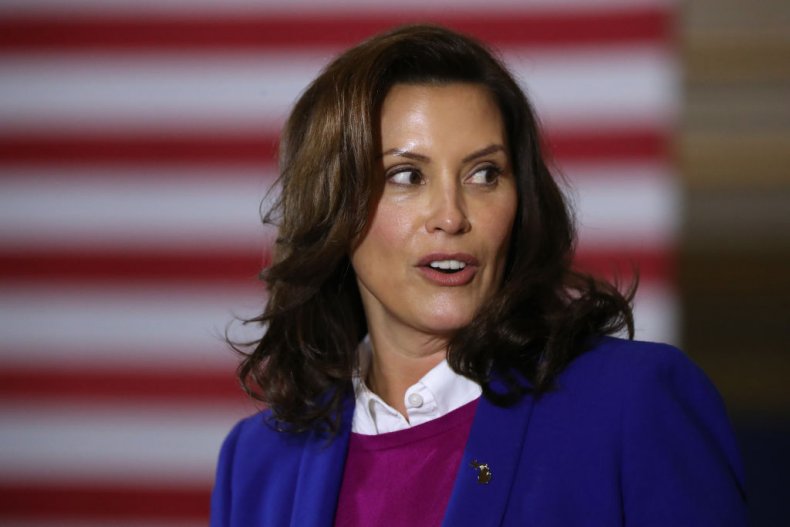 In its op-ed published last night, the Detroit News wrote: "The story raises enough concern that Whitmer must at last come clean about the trip. Specifically, the public has a right to know how she paid for the flight.
"If she paid with personal funds, and not a check from her campaign account, the issue of the jet goes away, and what's left in the way of controversy is the governor's hypocrisy and lack of transparency."
The local newspaper later added: "She'd serve herself and Michigan citizens well by not only coming clean on the Florida trip but also cleaning house of a communications staff that has clearly failed her."
The Democratic state leader was quizzed over her trip earlier this week and said due to the "incredible number" of death threats she had received, her team was required to be sensitive about sharing details of her travel arrangements.
"I've said everything I'm going to say about my trip to go check on my father," she added. "It was a quick trip. It was an important family reasoning for doing it, and I've got nothing to add."
Her office has said that the governor's trip did not come at the expense of taxpayers but has not elaborated further on how the flight was funded. It is also not clear whether her security detail traveled with her.
Newsweek has contacted Gov. Whitmer's office for a response and further comment.