Michigan Nurse Soothes Hearts With Performance of 'Amazing Grace' For Her Weary Colleagues
Michigan nurse, Lori Marie Key, has become a viral sensation, thanks to her lovely rendition of the hymn, "Amazing Grace." Caught on camera, Key was singing to her tired healthcare workers before they went back to treating patients contracted with the coronavirus.
On March 29, Ebone Ni'Cole McCray taped the nurse singing at St. Marcy Mercy Livonia Hospital. The hospital is located about 22 miles west of Detroit, according to Fox 32.
In the video, Key's coworkers can be seen sitting in chairs and benches. They all appear exhausted and worn out, as they take a break from treating patients. The pandemic has taken so much energy from these heath care patients. They really needed Key's heartfelt performance to lift up their spirits.
Last weekend, McCray wrote on her Facebook page, "Lori Marie Key, this is how we are ending and starting a new shift. The power of prayer! God Bless you Lori!"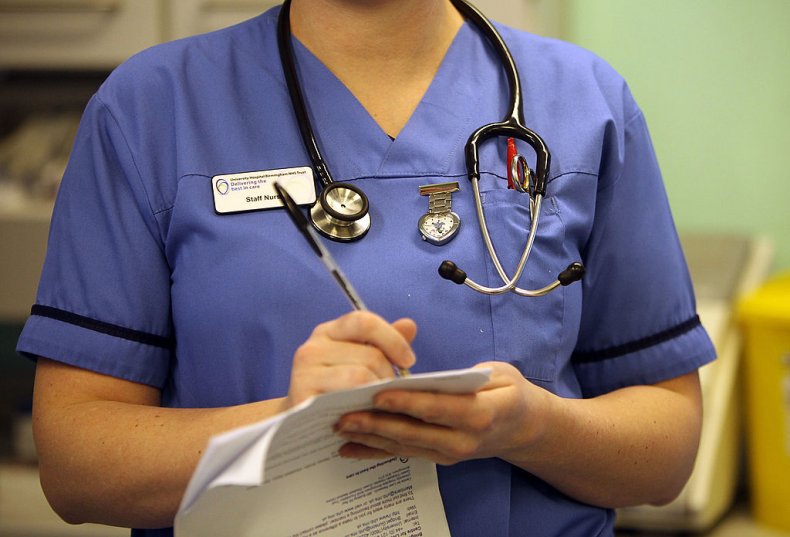 Yesterday, Key thanked everyone who praised her singing. On her Facebook page, Key wrote, "Thank you everyone!! I appreciate all the love and support! Let's stay strong during this time though."
"All Glory to God! I'm about to go to sleep now! I have work tonight! Happy Palm Sunday!" added Key.