Michigan Parents Facing Life in Prison after Letting Baby Starve to Death
A Michigan couple has been charged with felony murder and child abuse after their 10-month old baby starved to death.
Seth Welch and Tatiana Fusari were charged on Monday with the first-degree murder of their baby Mary Anne Welch after an autopsy report confirmed she died of malnutrition and dehydration. According to Wood TV 8, the parents intentionally chose not to call for medical attention despite their daughter looking dangerously thin and pale. They cited religious reasons and fear of having their baby taken away as the reason for not seeking help.
Welch and Fusari were interviewed by Kent County Sheriff's detectives. "During interviews with both parents, admissions were made that they were aware of Mary Welch's skinny appearance and low weight for at least one month prior to this date," an affidavit revealed.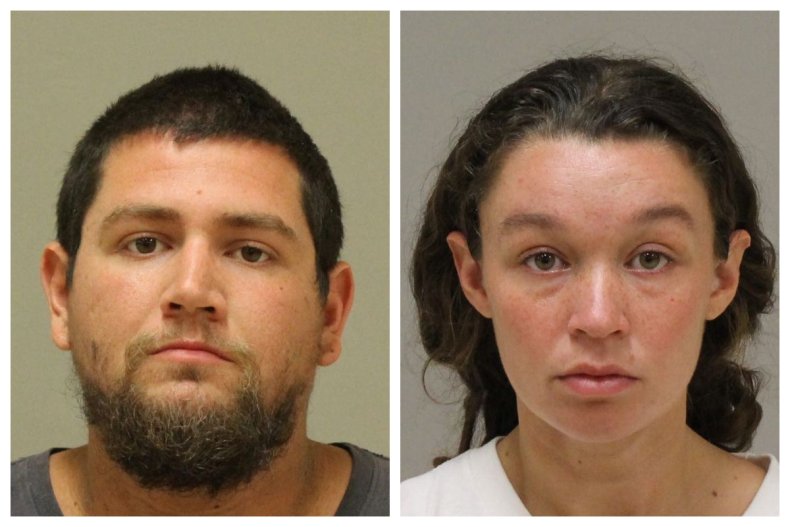 "Tatiana Fusari admitted during the interview that they failed to reach out for medical help with their daughter for fear of having her children removed by Child Protective Services, lack of faith and trust in the medical services and religious reasons."
They eventually called 911 when Welch discovered Mary dead in her crib on Thursday afternoon. If found guilty, the couple face life in prison without parole.
Welch took to his personal Facebook page to share the news. "Heart is about shattered right now," Welch said. "Woke up to Mary dead in her bed this morning—this evening had our children removed and placed on 'no contact' because Tati and I are the worst parents ever—thankfully they are with grandma and grandpa.
"Just numb inside right now. And I'm really enjoying the loving embrace of an isolation cell from the cops and government employees who keep assuring me 'they are only here to help'."
The post has sparked a debate, with more than 1200 comments written at the time of writing. Most have condemned the parents' actions, however some did defend Welch and say it was "their choice."
Welch regularly uploaded Facebook Live videos and explained his distrust of medicine. On the topic of doctors, Welch said they were "priesthoods of the medical cult." In regards to vaccines, he said: ""The righteous shall live by faith. It's God who is sovereign over disease and those sorts of things and, of course, ultimately deaths."
Welch and Fusari had three children together. They lived in Solon Township, about 25 miles north of Grand Rapids. The fences surrounding their house and land feature signs that quote the bible. They ran Blackacre Farm Products on the property.
Court footage was released of the couple hearing their charges and potential sentencing. Welch had his mouth open in shock while Fusari burst into tears.
Kent County Sheriff's Office told Newsweek that Welch has prior convictions for retail fraud and illegal entry. A spokesman said they would front the District Court on August 20. The couple's other children are staying with Welch's parents.