Michigan, Pennsylvania Snow Storm Maps, Forecasts: How Much Snow, Ice Will Maya Deliver?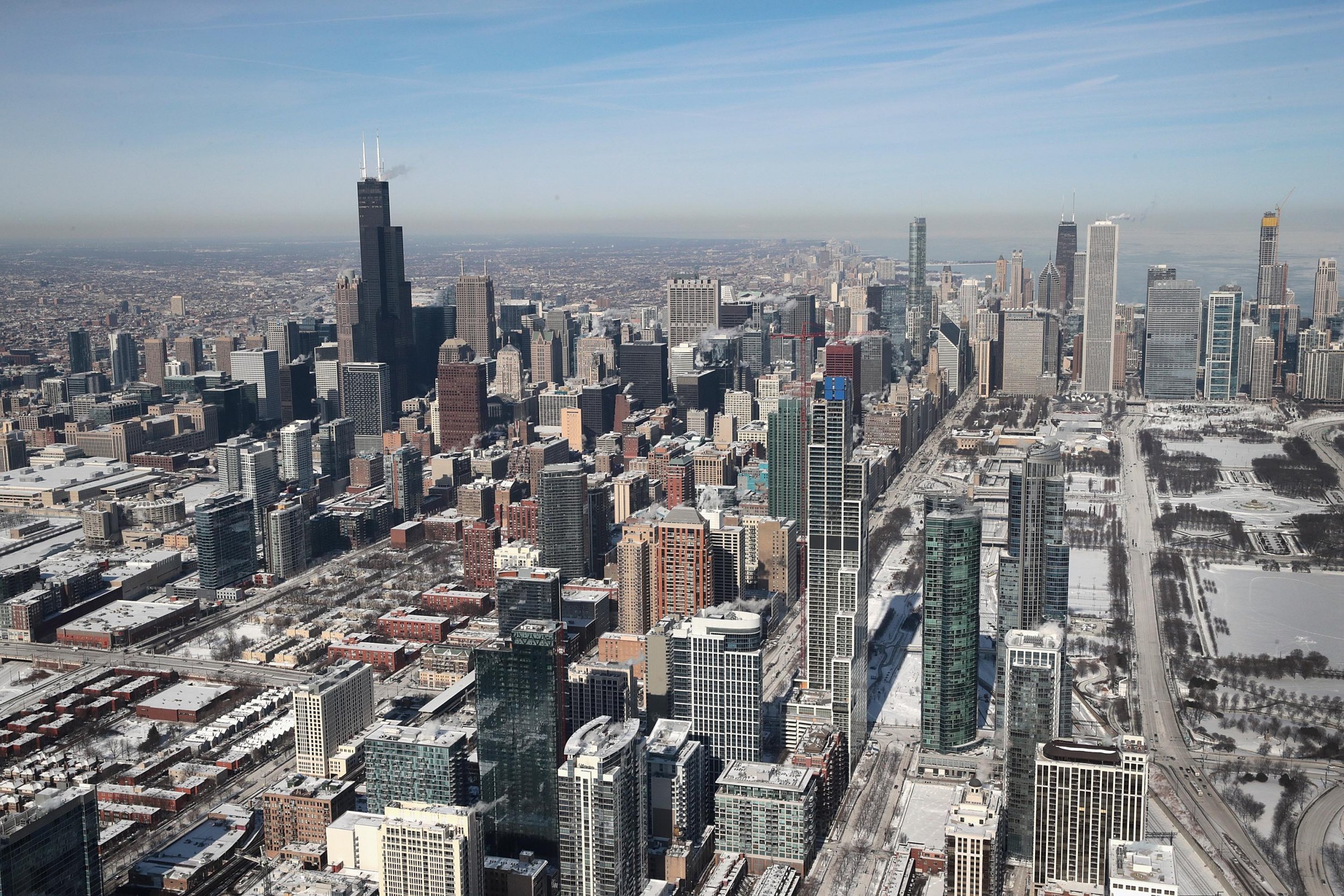 A winter storm in the Midwest and near the Great Lakes Monday was expected to bring wintry weather to the Northeast Tuesday but first, it was bringing snow and ice to the middle of the country.
"The potential exists for six to 12 inches of snow from eastern Iowa to northern Michigan," according to the Weather Prediction Center. The storm is expected to bring moderate snow to the Michigan, Pennsylvania and much of the midwest overnight into Tuesday. There was a winter storm warning in effect for most of Wisconsin as well as northern Michigan and eastern Iowa.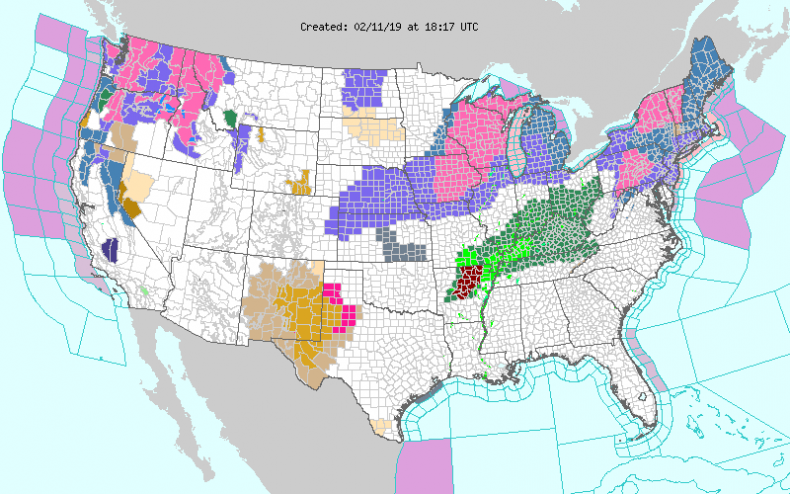 That winter storm warning means there is a significant combination of hazardous winter weather either occurring or imminent in the area. That significant or hazardous weather is classified as weather that brings a minimum of five inches of snow in a 12 hour period of a minimum of seven inches in a 24 hour period, any ice accumulation that causes tree or powerline damage, or a combination of snow and ice that is life-threatening or damaging. If any one, or any combination of those conditions is likely to occur it warrants a winter storm warning, according to the National Weather Service.
Some areas of northeast and southeast Michigan and northern Pennsylvania were under a winter storm watch. A watch means there's a potential for the significant and hazardous weather described in a winter storm warning. The storm, called winter storm Maya by The Weather Channel, was making its was across the country Monday. The weather service does not name winter storms, only The Weather Channel does.
There was also a winter weather advisory in effect for southwestern Michigan and parts of south and central Pennsylvania. A winter weather advisory is issued when there is any freezing rain or if there is two to four inches of snow. It's less serious than a warning but can still cause travel issues.
The weather was expected as early as the late afternoon in some areas Monday and was expected to continue through the night making both the Monday evening commute and the Tuesday morning commute difficult.
Updated weather outlooks from the NWS were expected to be released around 6 p.m. Tuesday night and would have further information about how the storm was developing.
"A wintry mix of precipitation, including the potential for some significant ice accretion, is likely to the south of the heavy snow axis, extending from the Ohio Valley and southern Great Lakes to the northern Mid-Atlantic region and also southern New England. Significant travel impacts are anticipated for early in the week, and some power disruptions are also possible," said the Monday morning forecast for the storm.