Michigan Republican in Charge of Certifying Future Elections Calls Trump 'Malignancy'
Tony Daunt, a GOP member of Michigan's Board of State Canvassers, commended a state Senate committee for concluding there was no widespread fraud in the 2020 election and criticized former President Donald Trump for continuing to "spout lies."
Daunt, who previously challenged Michigan's "sloppy" voter rolls, was appointed in January to the board, which is tasked with certifying election results. Also a member of Michigan's Republican State Committee, Daunt is of the camp that doesn't see Trump as an asset to the party and, with midterms next year, condemns him for harping on the last election.
"I just want to thank you...for having the courage to stand up against the malignancy that is Donald Trump and the people who have lacked the courage to stand up to him for the last six months," Daunt said after state Senator Ed McBroom presented the Senate Oversight Committee's report, according to The Detroit News.
Trump narrowly won Michigan in 2016 but lost it last November to President Joe Biden by about 3 percentage points. With 16 electoral votes, it was considered a critical state for Trump, and in the wake of the 2020 election, his team fought to see the results overturned.
Seven months after the election, the Republican-controlled Senate Oversight Committee published a report on its findings. The committee concluded there was "no evidence of widespread or systematic fraud," which contradicts Trump's claims. It also said those who have touted Antrim County as "prime evidence" of a conspiracy to steal the election have "zero credibility."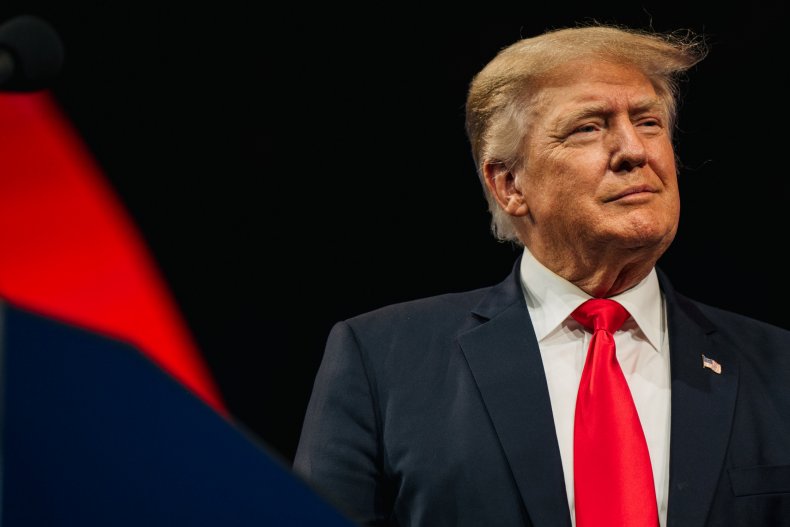 Canvassing of Antrim County forced officials to correct the results to show Trump overwhelmingly won, not Biden, as was initially reported.
While the report didn't confirm skeptics' concerns about the election, it called on the attorney general to consider investigating people who pushed the false claims to "raise money or publicity to their own ends."
It's a consequence several attorneys who challenged results in Michigan are currently learning. U.S. District Judge Linda Parker is weighing whether to impose financial penalties or sanctions on attorneys Lin Wood, Sydney Powell and others who signed on to a lawsuit challenging Michigan's results. Although the lawsuit was dropped, Detroit city and state officials want to be reimbursed for attorneys' fees and for Parker to hold those who pushed the claims accountable.
Court failures have done little to temper Trump's belief that he won the 2020 election, and he's criticized Republicans who have diverted from that message. Given the political capital Trump's endorsement carries in elections, GOP legislators looking to get reelected have to walk a political tightrope when it comes to the former president.
Daunt, a former Trump supporter, changed his tune after the election. He told WXMI in March that peddling claims that the election was stolen had presented a "real problem for the party moving forward." He added that Trump is "not good for the party."
Having seen the report from the Senate Oversight Committee, Daunt told The Detroit News all evidence runs contrary to Trump's claims. "He is leading a lot of good people astray. He's filling their heads with lies," Daunt said.
Newsweek reached out to Trump for comment but did not receive a response in time for publication.