Michigan Residents Charged With Killing Dollar Store Security Officer for Not Letting Customers Enter Without Face Mask
Three Michiganders have been charged in connection to the murder of Calvin Munerlyn, a 43-year-old Family Dollar security officer who was shot in the head after telling a would-be customer to wear a face mask in the store to prevent the spread of coronavirus. One female suspect is in custody, but the two male suspects remain at large.
In a statement released Monday, Genesee County Prosecutor David Leyton announced charges against three individuals: Raymonyea Travon Bishop, age 23; Larry Edward Teague, age 44 and Sharmel Lashe Teague, age 45. The Teagues are married and Bishop is their son.
Police say that at approximately 1:40 p.m. EDT, the three family members got into "a verbal altercation" with Munerlyn after he informed Sharmel that she needed to wear a face mask in the store. His comment was in accordance with the governor's April 27 executive order requiring facial coverings for anyone in an enclosed public space. Her order expires on May 15.
Sharmel allegedly began yelling at Munerlyn and spit at him before he told a cashier not to serve her and subsequently told Sharmel to leave the store. Sometime later, police say, Larry and Bishop allegedly re-entered the store, Bishop pulled out a gun and shot Munerlyn in the back of the head.
At 2:14 p.m., police were dispatched to the store and found Munerlyn bleeding from his head. He was pronounced dead at the Hurley Medical Center shortly thereafter. He leaves behind eight kids and a wife.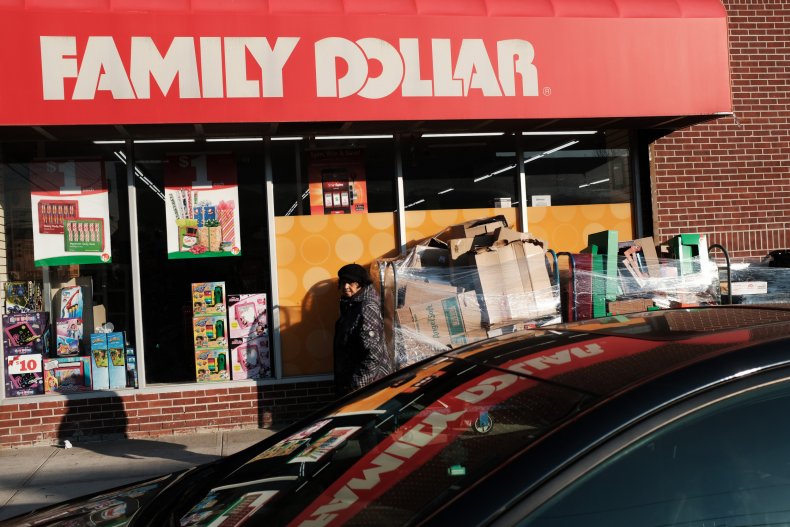 Now, the three aforementioned family members face a different number of charges. All three have been charged with first-degree premeditated murder and felony firearm possession. The son and father also each faces charges for carrying a concealed weapon, and the father faces additional charges for being a felon in possession of a firearm and for violating the governor's executive order.
"The death of Calvin Munerlyn is senseless and tragic and those responsible will be held accountable to the fullest extent under the law," Leyton said. "From all indications, Mr. Munerlyn was simply doing his job in upholding the Governor's Executive Order related to the Covid-19 pandemic for the safety of the store employees and customers."
Newsweek reached out to Leyton for further information. This story will be updated with any response.
A GoFundMe campaign organized for Munerlyn by his friend Courtney Cabine has so far raised over 10 times its initial $10,000 goal.
In an April 24 news conference, Governor Whitmer said businesses could deny entry to customers without face masks. Willful violation of her order could result in a misdemeanor charge.
On Friday, Michigan became the U.S. state with the highest domestic coronavirus death rate, with 9 percent of positive-testing patients dying from it. The state ranks fourth in the U.S. states for largest number of Covid-19 deaths in the country—approximately 4,020 as of May 4.