Republican Senator Tells Female Reporter Teenage Boys Could 'Have a Lot of Fun' With Her
A Michigan state senator is under fire after allegedly making inappropriate remarks about a female reporter, which she said left her "objectified and humiliated."
Senator Peter Lucido (R-Shelby Township) is reported to have made the comments to Michigan Advance reporter Allison Donahue outside the Senate Chamber on Tuesday, January 12, while surrounded by students from the all-boys high school De La Salle Collegiate.
Detailing the incident, Donahue said she approached Lucido to ask him about reports he was in a since-deleted Facebook group that opposed Gov. Gretchen Whitmer that urged violence against Democrats and Muslims.
"I asked Lucido for a moment to address the issue at hand, and he told me he would catch up with me after he was finished honoring the group of students," Donahue wrote.
"As I turned to walk away, he asked, 'You've heard of De La Salle, right?' I told him I hadn't. 'It's an all-boys' school,' he told me.
According to Donahue, Lucido added: "You should hang around! You could have a lot of fun with these boys, or they could have a lot of fun with you," prompting the teenage boys to burst into laughter.
Donahue, who at 22 years old is believed to be one of the youngest current Capitol reporters, said she then walked away embarrassed knowing she had been the punchline of the students' and Lucido's "locker room" talk.
"Except it wasn't the locker room; it was the Senate chamber. And this isn't high school. It's my career."
Donahue said she gave Lucido the chance to apologize for his comments, but he insisted that he makes similar remarks to teenage girls.
Donahue wrote: "'I said it to an all-girls' school last week "How would you like to have all the boys from the Senate come over?"' he recounted. 'It was nothing disingenuous. It was no harm.'"
Speaking to the Detroit Free Press, Lucido claimed that there wasn't "anything sexual" about his remarks to the reporter and that he was "geeked up about the boys coming there," and "I was there to have some fun."
"It was blown out of proportion," he added.
Liberal group Progress Michigan described Lucido as the "personification of toxic masculinity and a disgrace to our state" after hearing reports about his comments.
"Lucido rabidly supported President [Donald] Trump even after his comments about 'grabbing women by the p***y', making these comments as predictable as they are disgusting," said Lonnie Scott, executive director of Progress Michigan.
"We'd call on Lucido to apologize but we know that for men like him those apologies are often hollow and do nothing to change the culture of objectifying women, so instead we'll encourage him to just keep his damn mouth shut and stop normalizing this harmful behavior."
Kara Cook, an environmental and energy adviser to Gov. Whitmer, said she is "not surprised" by reports of politicians making sexist remarks.
"I was 23 when I started working in politics in Lansing and the number of inappropriate comments or actions that I've personally experienced is hard to comprehend," she tweeted. "This needs to stop."
Lucido's office has been contacted for further comment.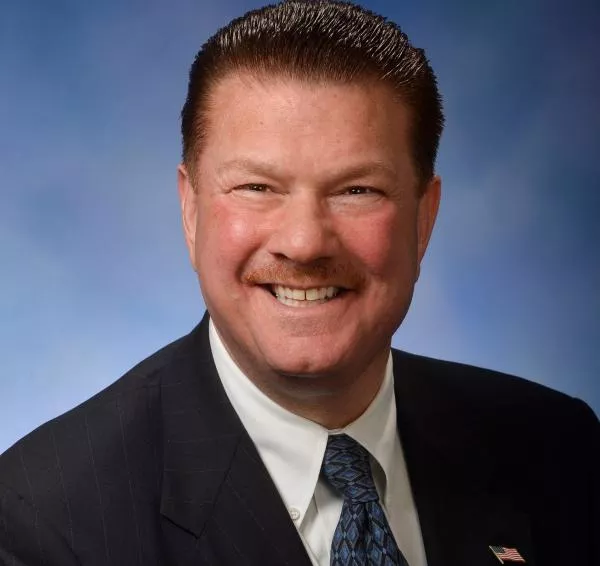 {{#isDisplay}} {{/isDisplay}}