Michigan Storm Kills Teenage Girl, Major Power Outage Hits Detroit
A 14-year-old girl was killed and hundreds of thousands left without power after a thunderstorm ripped through south-eastern Michigan on Monday.
The girl was electrocuted in Monroe, south of Detroit, after touching a live electrical wire that had been brought down outside her home.
Across Michigan, 630,000 have been left without power according to PowerOutage.US, including 190,000 in Wayne County which covers much of Detroit.
At 7.41 p.m. on Monday emergency responders were called to reports a female had been electrocuted on Peters Street, Monroe.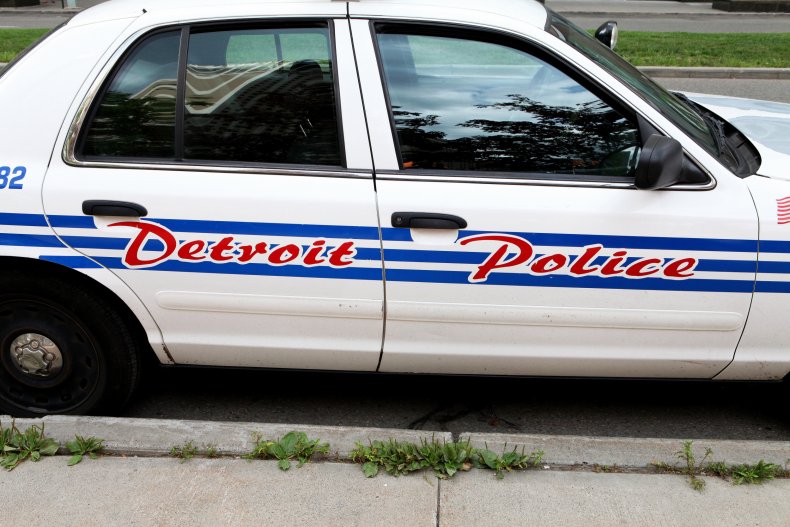 In a statement posted on its Facebook page the Monroe Public Safety Department said: "Emergency personnel arrived to discover that the female subject was still in contact with the energized electrical line, which fell as a result of passing thunderstorm.
"DTE Energy crews were contacted and disconnected the power lines, so emergency workers could attend to the victim.
"Once the scene was made safe and rescue workers could attend to the victim, it was obvious that she had succumbed to her injuries. Monroe Police Detectives are on scene completing the investigation."
The victim is believed to have lived in the residence where the incident took place.
First responders suspect she grabbed a live electrical wire, thinking it was a stick.
The statement continued: "Officers on-scene learned that the victim was walking with a friend in the backyard of her residence and believed that they could smell a bonfire.
"The victim reached for what she believed was a stick, however, it was the charged electrical line.
"The family of the victim were on scene as this incident occurred. Monroe Police Chaplains are currently on scene, providing support for the family through this very difficult situation."
Thunderstorms with winds of up to 74 miles per hour tore through southern and eastern parts of Michigan on Monday, uprooting trees and bringing down power lines.
At 8 p.m. on Monday police in Richmond, north of Detroit, responded to reports of a tornado that caused "significant wind damage to property," though thankfully no injuries.
Police carried out welfare checks in the area, and closed off roads that were blocked by downed power lines.
The National Weather Service later said the storm was a gustnado, rather than a full tornado.
A gustnado is a whirlwind that forms around thunderstorm outflows. Not featuring any cloud-base rotation it is not a full tornado, though they appear similar which can cause confusion.
Early on Tuesday the Michigan Department of Transportation said the eastbound M-14 at Beck Road in Wayne County had been closed after a power line was brought down.
The Monroe Public Safety Department and National Weather Service have been contacted for comment.