Michigan Surpasses California in Coronavirus Cases After Adding Nearly 2,000 in One Day
Michigan surpassed California in the number of confirmed COVID-19 cases on Wednesday, and became the third-most infected U.S. state after it added nearly 2,000 over the past 24 hours.
At 3 p.m. local time, the state reported their total infected at 9,334 cases, an increase of 1,719 over their Tuesday figure, which was 7,615. Detroit, Michigan's largest city, had the most confirmed positive cases of the coronavirus with 2,472 individuals infected. Wayne and Oakland followed behind with 1,998 and 1,910, respectively. Michigan's total number of deaths caused by the novel virus climbed by 78 to 337.
With these figures, Michigan replaced California as the state with the third-most number of confirmed COVID-19 cases, behind New York and New Jersey. California reported a total of 8,704 on Wednesday, an increase of 200 positive cases from the day before.
Michigan Governor Gretchen Whitmer issued a "stay home, stay safe" order last week for all residents that will last until at least April 13 to combat the virus' spread. At the time, the state had reported just over 1,300 cases and 15 deaths.
"This disease can't spread person to person if we're not out there. ... Too many people are still out and about unnecessarily, so we must do more," Whitmer said. "Do not panic. Do not hoard."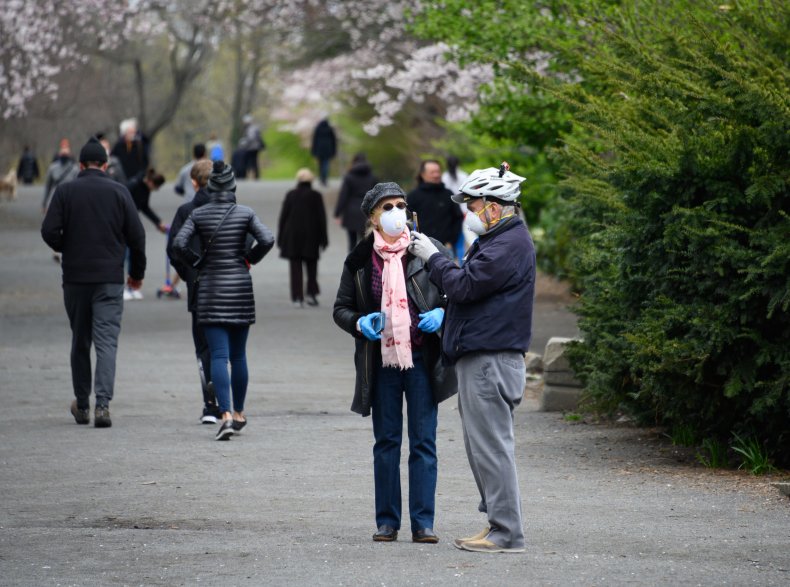 Many other states, including California, New York, Illinois, and Ohio, have also issued similar orders as the U.S. continues their battle with the disease that has threatened lives and rattled global economics.
As of Wednesday afternoon, more than 925,000 positive cases of COVID-19 had been confirmed globally, with at least 46,517 deaths and 193,000 recoveries.
The U.S. is now the country with the highest number of cases with more than 211,000 testing positive for the coronavirus, an increase of nearly 23,000 from Tuesday.
As America struggles to source enough protective gear for its citizens, President Donald Trump on Tuesday advised citizens to use scarves as makeshift masks during the White House' daily coronavirus briefing.
"You know, you can use a scarf, a lot of people have scarves," the president said. "My feeling is if people want to do it there is certainly no harm to it. I would say do it, rather than going out to get a mask."
Dr. Deborah Birx estimated that between 100,000 and 240,000 people could die domestically due to the virus, even with the country's social distancing regulations in place. During the same task force briefing, she said that the figure is much less than the 1.5 to 2.2 million that might have died if the government didn't issue intervention measures to limit the spread of COVID-19. "There's no magic bullet. There's no magic vaccine or therapy. It's just behaviors," Birx said.
Newsweek reached out to Whitmer's office for comment.