What Do Michigan Voters Care About Most Heading Into Tuesday's Primary?
As Michigan Democrats head to the polls Tuesday to choose their preferred candidate for the party's nomination, one thing is clear: While President Donald Trump may not be on the ballot, he is a chief concern for Democratic voters.
A poll conducted in early March by survey research company EPIC-MRA shows that a majority of the state's Democratic electorate—57 percent—want a nominee who can beat Trump over someone who shares their views on policy issues.
However, this trend broke down among supporters of different candidates. Sixty-one percent of former Vice President Joe Biden's Michigan supporters said they preferred an electable nominee, whereas a 38 percent plurality of Senator Bernie Sanders' supporters said they preferred a candidate who is like-minded on policy issues.
A late-January poll conducted by Baldwin Wallace University mirrors these sentiments. In the survey, 84 percent of Michigan Democrats said they were "almost certain" to vote against Trump regardless of who the party nominates to oppose him. This underscores voters' preoccupation with anti-Trump sentiment rather than the specific character of the eventual nominee.
Also, to whatever extent policy issues are factored into voters' decisions Tuesday, Michigan Democrats continue to prioritize health care and the economy as the top areas of concern. The Baldwin Wallace survey found that 58 percent of the state's Democrats primarily care about these issues when combined.
A plurality of the state's Republican voters, by contrast, indicated that security matters, such as terrorism, will influence their electoral decisions more than any other issue.
A Firehouse Strategies survey conducted in early March found that, when combined, unemployment, the economy and health care were chosen as the most important policy issues by nearly half of the state's Democratic electorate.
Recent polls suggest Biden has a sizable lead heading into Tuesday's Michigan primary. Since early March, he has polled anywhere from 6 to 41 points above Sanders, and a Real Clear Politics polling average gives him a 22-point advantage. (Sanders polled ahead of Biden in a University of Wisconsin poll of Michigan Democrats in mid-February.)
Tuesday could bring a stark reversal of fortune for Sanders, who won Michigan in 2016 over Democratic rival Hillary Clinton, albeit by 1.5 percentage points.
With voters indicating that issues such as the economy are among the most important, a critical X-factor, the spread of the new coronavirus, may be shifting the traditional calculus.
Sixty-two percent of Democratic respondents in the Firehouse survey said they were either very or somewhat concerned about the outbreak. A plurality of Michigan Republicans are at least "a little" concerned.
Depending on how much more the vicissitudes of the stock market rattle investors and dominate front-page headlines, voter confidence in the Trump administration's response to the public health crisis may continue to wane and could affect decisions at the ballot box.
In total, about 55 percent of Michiganders approve of the president's handling of the outbreak, but this is driven by high Republican confidence and tepid approval from self-identified non-partisans.
If the crisis continues to worsen—including news coverage of the economic fallout—the assessment by non-partisans is especially liable to change.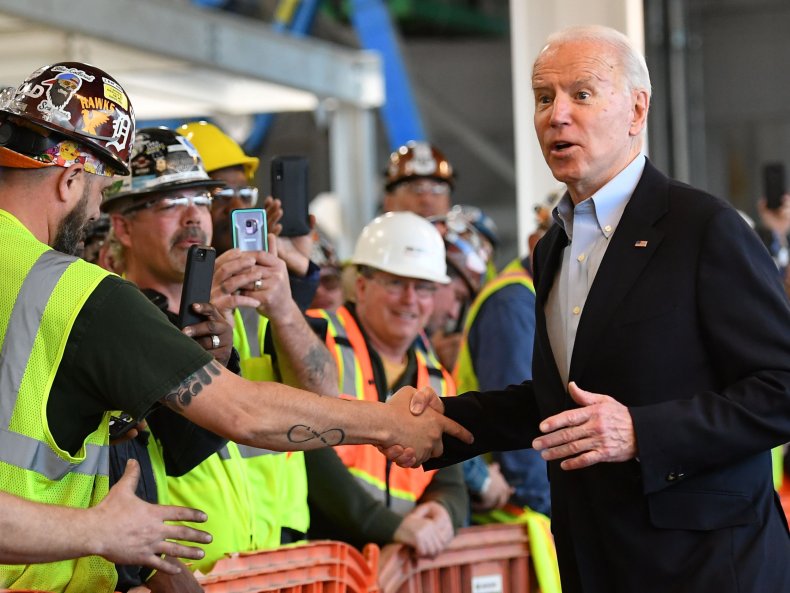 What Do Michigan Voters Care About Most Heading Into Tuesday's Primary? | Politics