Michigan Woman Crashes Car into Town Hall Polling Location, Says She Will Talk to Insurance and Come Back to Vote
Voters in Coloma Township, Michigan were surprised Tuesday when a driver crashed her vehicle into the town hall as ballots were being cast for the presidential primary election, according to WILX.
Although approximately 25 people were inside the building at the time of the incident, no one was reported injured.
In less than an hour, the site had been secured and repaired and voting continued. The driver, whose name was not immediately released, said she needed to speak with her insurance provider after which she would return to cast her vote.
"There was an accident and there were no significant injuries," Michigan Department of State Director of Communications Michael P. Doyle told Newsweek. "The local precinct, local clerk, county clerk, and local and county first responders all handled the situation with poise and professionalism, and voting resumed at the precinct after a short period of time."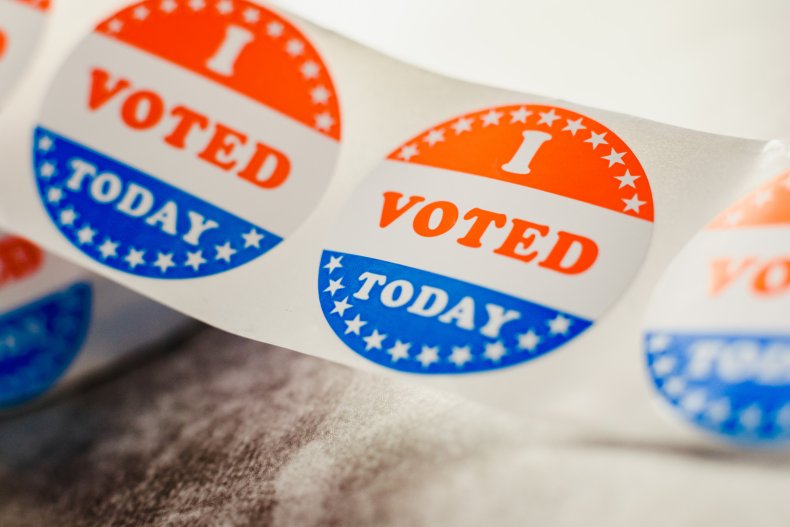 According to a statement sent to Newsweek by Coloma Police Chief Wes Smigelski, the driver of the car was a woman in her seventies.
"The woman was backing out of a parking spot and placed the car in drive, The woman did not realize that she had her foot on the gas and the car went forward and into the Township Hall where people were voting in the presidential primary," Smigelski said. "No one was injured in the incident and the driver of the vehicle was checked out by Pride Care ambulance."
"Buildings and cars can be repaired and thankfully that was all that needed repair today," read a post on the Coloma Township Police Department Facebook page. "By nothing short of a miracle no one was injured today at the Coloma Township Hall."
"Kudos to our election workers today for remaining calm and cool and carrying on," the post concluded.
Michigan may be the most important state in Tuesday's Democratic primaries with 125 pledged national delegates going to the winning candidates.
Former Vice President Joe Biden is leading his main opponent Vermont Senator Bernie Sanders in Michigan polling. Data from Swayable shows Biden with a lead of 62 percent over the second-place Sanders who holds 28 percent of the support of those polled.
Hawaii Representative Tulsi Gabbard came in a distant third in the poll, barely registering at one percent.
Biden's campaign has gained momentum since his primary victories on Super Tuesday and a wave of political endorsements. In Michigan, both Governor Gretchen Whitmer and Detroit Mayor Mike Duggan have campaigned for Biden. Biden has also received the support of the mayor of Michigan's fourth-largest city, Sterling Heights, Republican Michael Taylor who told the Chicago Tribune on Monday that he would not be voting for Trump in this year's elections.
"I think Joe Biden is the candidate who can unify all of the Democrats and he's the candidate who can appeal to moderates and Republicans like me who don't want to see four more years of President Trump," Taylor said.
While primary voting in Michigan takes place Tuesday, the final results may not be known until Wednesday.
"In terms of having all jurisdictions fully done and reported, I think we're looking at early afternoon Wednesday at this point," said Michigan Secretary of State spokesman Jake Rollow on a press call Tuesday. "It would be great if it gets done before that. Given the workload that we see on people's plates, we know that they're doing their best to try and take all this on."
Other states scheduled to conduct primaries on Tuesday include Idaho, Missouri, Mississippi and Washington. North Dakota is also expected to hold its Democratic caucus Tuesday.
Updated 4:07 p.m. EST 03/11/2020: This story has been updated to include a statement from the Coloma Police Department.