Michigan Woman Punches Police Officer, Tries to Grab Gun, Eats Pair of Diamond Earrings During Messy Arrest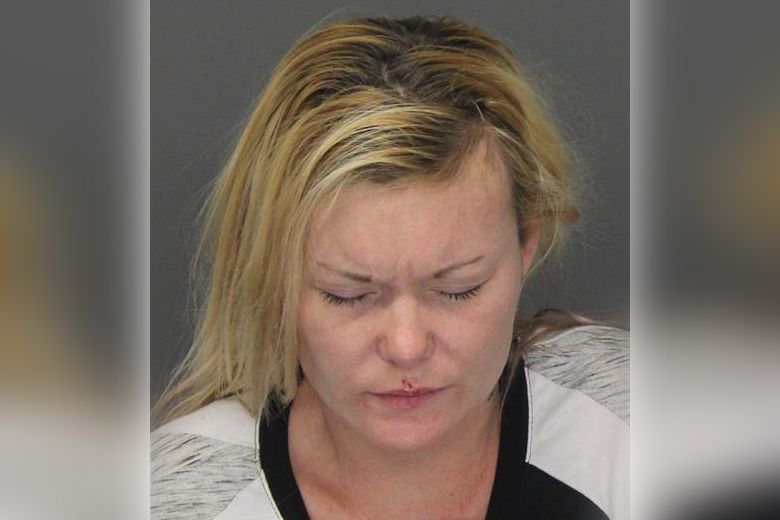 A Michigan woman had to be arrested after refusing to leave her boyfriend's home and, when confronted, punching a police officer and eating a pair of earrings.
Police were dispatched at around 10:30 p.m. on November 24 to a home in the 600 block of Jamaica Street in and found an "intoxicated and uncooperative" Sylvia Hope Verellen, age 33.
The homeowner's son reportedly became upset after the allegedly drunk Roseville woman, his girlfriend, had taken jewelry that belonged to his mother, who had passed away. When officers attempted to escort her from the residence she punched one in the side of the face.
"Asked her to leave, she refused. She had been drinking. He was trying to get her a way home safely," Troy Police Lt. Josh Jones told news outlet Fox 2. "She had put diamond earrings in her ears and a ring on her finger that belonged to our caller's mother who had passed away."
The incident quickly escalated into assault, the official added. "One of her very first actions was to punch one of the officers," Jones said. "Through the course of their contact they had punches thrown at him. She had spit at them, she had kicked at them...tried to bite them."
But the messy arrest didn't end there. As she was being carried out of the home she "refused to walk and was kicking one of the officers in the legs," police said in a statement on Facebook.
She had to be forced to the ground after grabbing at an officer's holstered handgun.
While being placed into the patrol vehicle and seat belted, the suspect tried to spit at the same officer, police said. "The suspect was transported to the lock up facility where she continued to be uncooperative, striking a police service aide twice with a closed fist," officials added.
During booking, the suspect admitted that she had eaten a pair of earrings that belonged to the complainant. The suspect was then taken to the hospital where the earrings "were retrieved."
Verellen was charged with assault/resist/obstruct of a police officer and assault and battery, the department said. She was arraigned on Monday and received a $2,000 bond.
On Twitter, Troy Police wrote on Tuesday: "A Troy officer was assaulted while arresting a woman for trespassing. She punched him, and then tried to grab his gun. The suspect, once in our lock up, punched a police service aide. The officer and service aide are OK, thankfully."
Michigan Woman Punches Police Officer, Tries to Grab Gun, Eats Pair of Diamond Earrings During Messy Arrest | U.S.