Michigan Woman's Tweets Calling Out Anti-Maskers Prompts Sheriff's Office Investigation
A woman in Michigan said this week a local sheriff's office filed a criminal complaint against her after she publicly criticized a handful of nurses, whom she said were spreading health misinformation amid the ongoing coronavirus pandemic.
The Livingston County Sheriff's Office told The Detroit News on Tuesday that it was reviewing allegations of "harassment/intimidation/cyber-bullying" in connection with the woman, identified by the paper as Kasey Helton of Howell, Michigan.
Livingston County Sheriff Mike Murphy told MLive.com the review began after "a citizen from the county came forward, as they felt harassed, bullied and intimidated." The sheriff did not identify the person who came forward with concerns about Helton's social media posts.
Murphy told The Detroit News his office advanced the complaint to the local prosecutor's office "to see if it rises to the level of criminal or falls under free speech."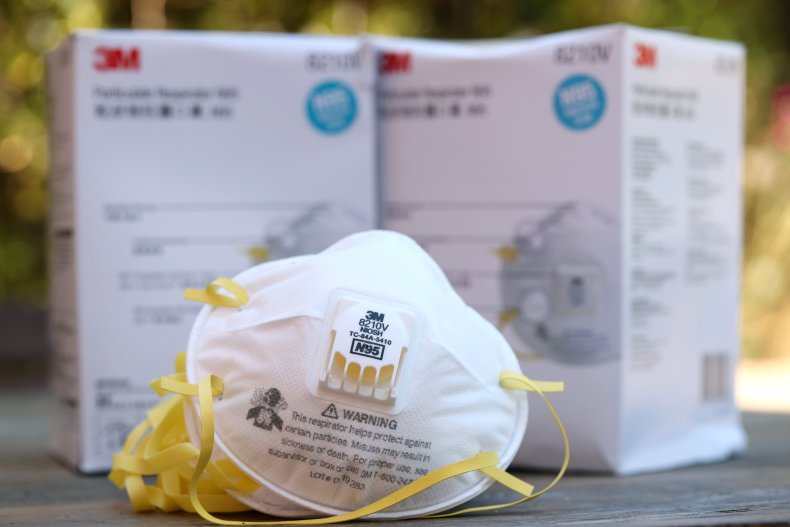 Craig Trank, an attorney representing Helton, expressed doubt that she will face charges in comments made Tuesday to the paper.
According to a Twitter thread Helton posted on Monday, the complaint arose after she posted a series of tweets about specific nurses last week.
"The posts I have made about these nurses and about my local chapter of Moms for Liberty pertain to their public activism of their 'movement' (their word) made in public social media posts and public government meetings," Helton said on Twitter.
Helton wrote she did not try to contact the nurses directly, nor did she push other individuals to do so. "I have not approached any of these folks when in a public setting. I have not shared any private information that was not included in their already public posts," she added.
Helton shared links to tweets she posted last week in which she called out specific individuals for comments made during meetings accessible to the public.
In one of her tweets, dated December 12, Helton pointed to one nurse who allegedly "spread easily debunkable misinformation" during a recent board of education meeting. In another tweet dated December 10, she wrote about filing a complaint with the Michigan Department of Licensing and Regulatory Affairs about a nurse who she said was "spreading antivax/antimask misinformation while touting her RN card."
Helton wrote that she was "shocked" the sheriff's office "would play a role in this naked attempt to undermine my free speech rights" and "silence dissenters of life-threatening public policy measures during a deadly pandemic."
Newsweek reached out to the Livingston County Sheriff's Office for further comment and will update this article with any response.