Michigan Man Mistakes Wife for Intruder, Fatally Shoots Her in the Chest
A police investigation has been launched after a Michigan man who fatally shot his wife last week claimed he believed his partner was a home intruder.
The incident took place just before 2 a.m. last Thursday inside a home on Desoto Avenue in the Ypsilanti Township, according to law enforcement officials from Washtenaw County Sheriff's Office. Local media outlet WXYZ-TV (ABC7) reported the wife was shot in the chest.
Investigators said the 30-year-old man suspected there had been an attempted burglary at the residence earlier the same day—which may have played a role in his reaction.
Describing the case, Derrick Jackson, of the sheriff's office, said: "So he's a little bit on edge, goes to sleep, thinks his wife is next to him. When [he] wakes up again, [he] sees what he thinks is someone who is in his home, grabs his weapon and pulls the trigger and he shoots his wife."
Newsweek subscription offers >
Fox 2 Detroit identified the victim as Ashley James, age 31. The couple's two children, aged two and four, were inside the home at the time of the shooting and not injured.
According to WXYZ-TV, Jackson said the 4-year-old initially spoke to 911 and said the mother was unable to breathe. The husband then took the phone and told police operators his wife had been shot. Law enforcement officials said the woman died as a result of the injury.
The husband was taken into custody but released a day later. No criminal charges have been filed and the local prosecutor's office has requested the sheriff's office investigate further.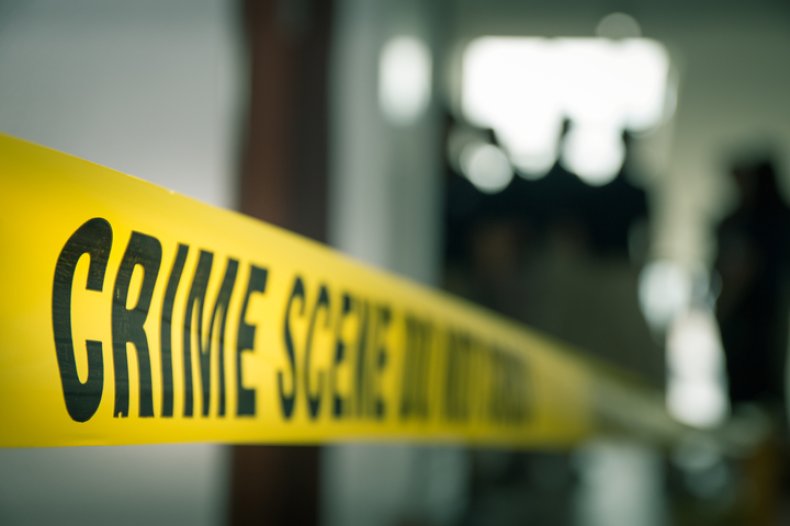 Newsweek subscription offers >
Carnae Sanders, identified as the victim's cousin, told Fox 2 Detroit the couple were happy and never argued. "We're hurt, hurting bad... We hope that it was a mistake, we think that it was a mistake, we don't want to think that he meant any harm to her or anything."
"Two [children] that we have to raise now but it's OK, they are going to be good," she added. "Pray for our family. Pray for her babies, pray for his family, pray for all of us, we need it."
Alexandria Fullbright, a woman who lives close by, told WXYZ-TV she was shocked to hear the news, saying there had been police cars on the street and areas taped off from local residents by detectives. She told Fox 2 Detroit the neighborhood typically has very little crime, noting: "We hardly ever lock our doors."
In March this year, a 23-year-old woman was shot dead at her home in South Carolina by her own father who believed she was an intruder, The Greenville News reported. In July last year, a man who killed a home intruder was himself shot dead by a deputy who responded to the scene.
Michigan Man Mistakes Wife for Intruder, Fatally Shoots Her in the Chest | News