Michigan's Andiamo Restaurants Refuse to Close During Statewide Pause: 'We Need to Band Together and FIGHT BACK'
These Michigan restaurants want their customers to defy the pause on indoor dining. According to the Detroit Free Press, the owners of the Andiamo restaurant chain refuse to close their doors amid tightening coronavirus restrictions. Owners Joe and Rosalie Vicari wrote an open letter, asking other restaurants to join them in stay open, regardless of whether Governor Gretchen Whitmer continues to pause indoor dining.
Michigan halted indoor dining starting November 15, limiting restaurants to only outdoor dining and carry-out. The pause is expected to end December 8. Vicari filed a federal lawsuit against this order, noting that the struggling restaurant industry will hurt even more with these restrictions.
"Our industry cannot survive another extended closure," the letter from November 24 obtained by Detroit Free Press reads. "Thousands of restaurants and tens of thousands of our employees can not survive it either. We need to band together and FIGHT BACK but we need to do this as a United Group of Michigan Restaurant Owners."
The letter also invited interested restaurants to join them at the Andiamo Banquet Center on Thursday for an informational meeting on fighting back.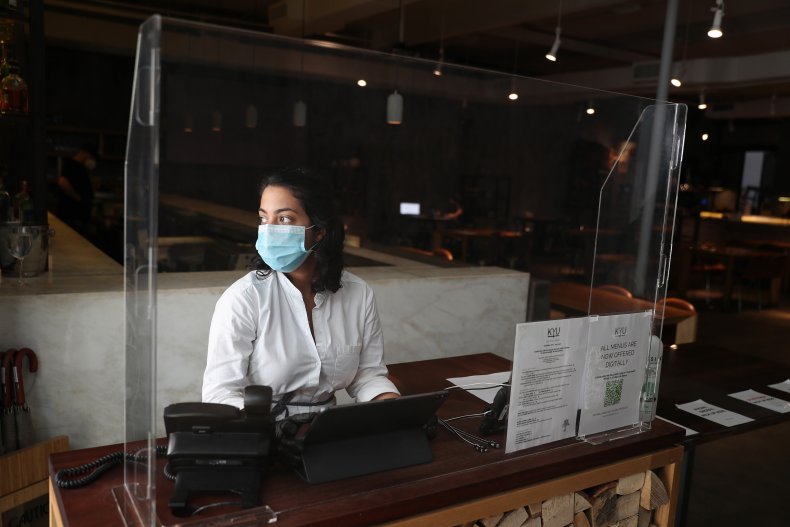 Whether or not the pause in indoor dining (along with events and other group gatherings) will continue through the end of the year remains to be seen. The first pause in Michigan happened in March. Restaurants were allowed to serve indoors at a limited capacity three months later in June.
If their lawsuit is unsuccessful, the Vicaris also noted in their letter that they plan on hosting a conference with local and national media "to announce that as a powerful, collective group, we will be reopening our restaurants on Dec. 9."
"Together we can stand together to reopen our restaurants," they added.
Last week, restaurants who defied the indoor dining pause received citations from Michigan Liquor Control Commission and Michigan Department of Health & Human Services. Michigan Attorney General Dana Nessel said that although they did not want to take actions against the restaurants, "The deliberate and blatant defiance of the state emergency public health orders by these owners put their businesses at risk."
Adding: "While we are heartbroken at the toll these closures invariably have on the businesses affected, first and foremost the state has an obligation to protect the lives of our residents."
As of publishing, according to The New York Times, there have been 377,596 total coronavirus cases in Michigan, and 9,461 deaths.