Michigan's First HBCU to Reopen With Help From Target, Cleveland Cavaliers Owner Dan Gilbert
Michigan's first historically black college will reopen its doors in the City of Detroit with the help of city leaders and major corporations.
On Tuesday, the City of Detroit announced that the Lewis College of Business will reopen its doors for students in December. The HBCU, which closed its doors in 2013 will be reopened by former Nike and Air Jordan designer Dr. D'Wayne Edwards.
Edwards has already gained support for the reopening of the school from Target, Cleveland Cavaliers owner Dan Gilbert and the Gilbert Family Foundation.
Edwards is the founder of PENSOLE, a footwear design academy in Portland, Oregon. Once the school reopens, the name will be changed from the Lewis College of Business to the PENSOLE Lewis College of Business and Design (or PLC).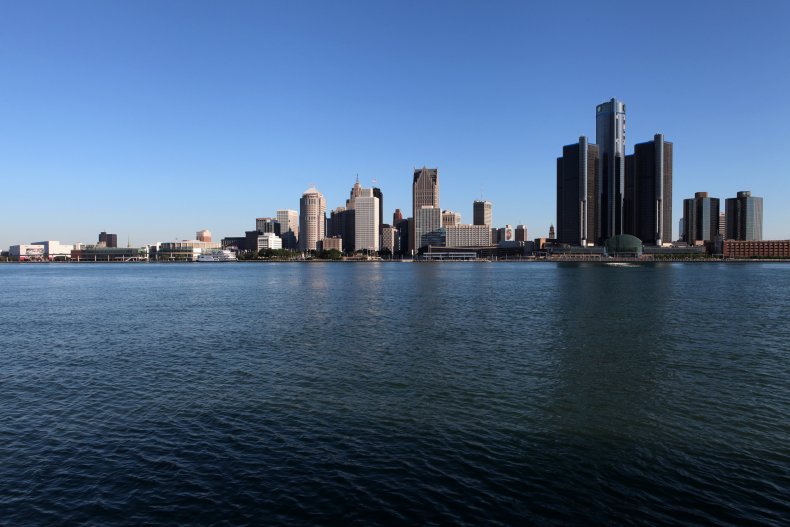 The newly-named school will be partnering with Detroit's art-based school the College of Creative Studies (CCS), which is where PLC will be housed until its permanent home is found.
"82 years later, and 14 years since it lost its accreditation as HBCU, I am honored to be resurrecting Violet T. Lewis's legacy in Detroit," Edwards said in a press release.
"As a Black male in the '80s growing up in Inglewood, the probability of me being dead or in jail was higher than me getting a corporate job," Edwards told The Detroit News. "A program like the one at PLC could have saved a lot of people. My hope is, it's gonna save a lot of people still to this day."
In order for the school to operate as a proper educational institution in Michigan, PLC has to receive approval from the Michigan Department of Education. The state legislature has to approve PLC's request to be acknowledged as an HBCU in Michigan, as well.
Detroit mayor supports the reopening of the school, which is also a state landmark. Duggan believes that an HBCU is necessary to have in a city that has more black residents than any other city in the U.S.
"As a predominantly Black city, Detroit should have an operating Historically Black College," said Duggan. "Not having one has been a hole in our educational landscape for too long. "To have the first HBCU anywhere to reopen happen in Detroit would be a tremendous demonstration of how our city is coming back as a city of opportunity for people of color."
The Lewis College of Business was founded in 1928 by Violet T. Lewis in Indiana. The institution served as a secretarial school for Black women and was open in Detroit for nearly 75 years.
Newsweek reached out to Edwards for comment but did not receive a response before publication.