Michigan's Reopening Plan Explained: Governor Whitmer Releases Six Phases to Ease Coronavirus Lockdown
Governor Gretchen Whitmer's six-phase plan to reopen Michigan will ease the state back into normalcy based on the status of the outbreak, hospital capacity and the state's ability to conduct testing and contact tracing.
Whitmer has faced heavy criticism for her stay-at-home order, which was among the strictest in the country and was the target of protesters calling for her to reopen the state. As she unveiled the reopening plan on Thursday, Michigan was reporting 45,646 cases and 4,343 deaths, the seventh largest outbreak in the country.
In announcing the "MI Safe Start Plan," Whitmer said Michigan was in the third phase, meaning new daily cases and deaths were relatively constant over a period of time. Under the plan, nonessential retail businesses can open for curbside pickup or delivery; manufacturing, construction and outdoor work can take place with additional safety measures; and child care can resume for people who have to go to work.
When new cases and deaths fall for a period of time, the state can move into the next phase, known as the "improving" phase. At that point, retail stores can reopen at a limited capacity; people can return to their offices, unless it's feasible to work remotely; and summer programs can be held in small groups. During phase four, people can start gathering in small groups but with social distancing.
Restaurants aren't able to open for dine-in service and in-person schooling can't resume until phase five. Known as the "containing" stage, this is when new cases and deaths are still decreasing and community transmission has become less common. During this stage, all outdoor recreation is allowed, but face masks are still required wherever possible.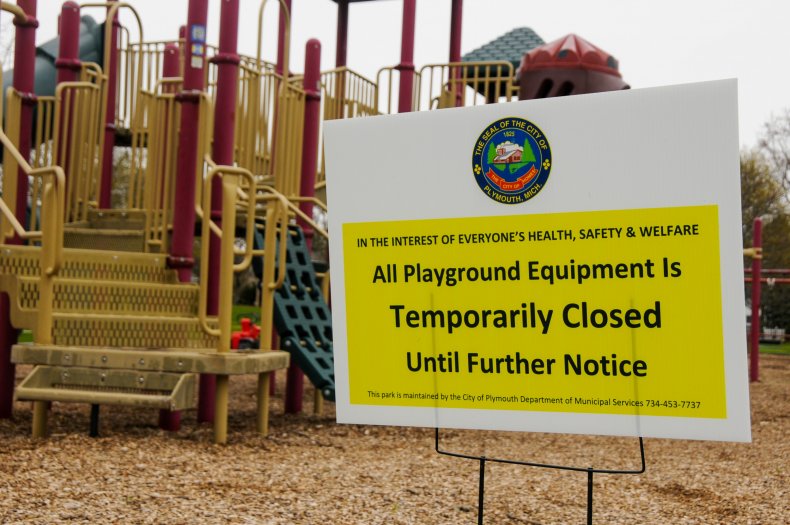 The final stage, phase six, is the "post-pandemic" period, meaning that community spread is not expected to return because of sufficient community immunity and the availability of a treatment. All businesses and organizations can reopen, with some safety requirements, and there will be minimal to no lasting limitations on social gatherings.
There are only minor differences between phase one, referred to as a time of "uncontrolled growth," and phase two, when there is "persistent spread." All of the same restrictions are in place, except that during phase two nonessential businesses can open for curbside or delivery service and people can go golfing and motorboating.
In deciding which phase the state is in, officials will consider three factors: cases, hospital capacity and the ability to do contact tracing and testing. When analyzing the status of the outbreak, officials will look at the number of new cases per million, trends and the percentage of positive tests.
"The worst thing we can do is open up in a way that causes a second wave of infections and death, puts health care workers at further risk, and wipes out all the progress we've made," Whitmer said in a statement. "That's why we will continue to monitor the spread of this virus, hospital capacity, testing rates, and more as we work toward reaching the 'improving' phase."
Moving forward to a new phase requires downward trends "over a time period," but what that "time period" consists of is unclear. Newsweek reached out to Whitmer for clarification but did not receive a response before publication.
It's possible that Michigan officials are looking for trends within a 14-day period, as specified in the White House's guidelines for a state to reopen. When the guidelines were released, Whitmer called them "commensurate with what we are all thinking."
Although Michigan's auto manufacturers can resume business on May 11, Whitmer also extended the stay-at-home order until May 28. Under the executive order, state residents are confined to their homes except when running critical errands, engaging in "safe outdoor activities" or going to work, if they are required to.