Mick Fanning Punches Shark at a Surfing Event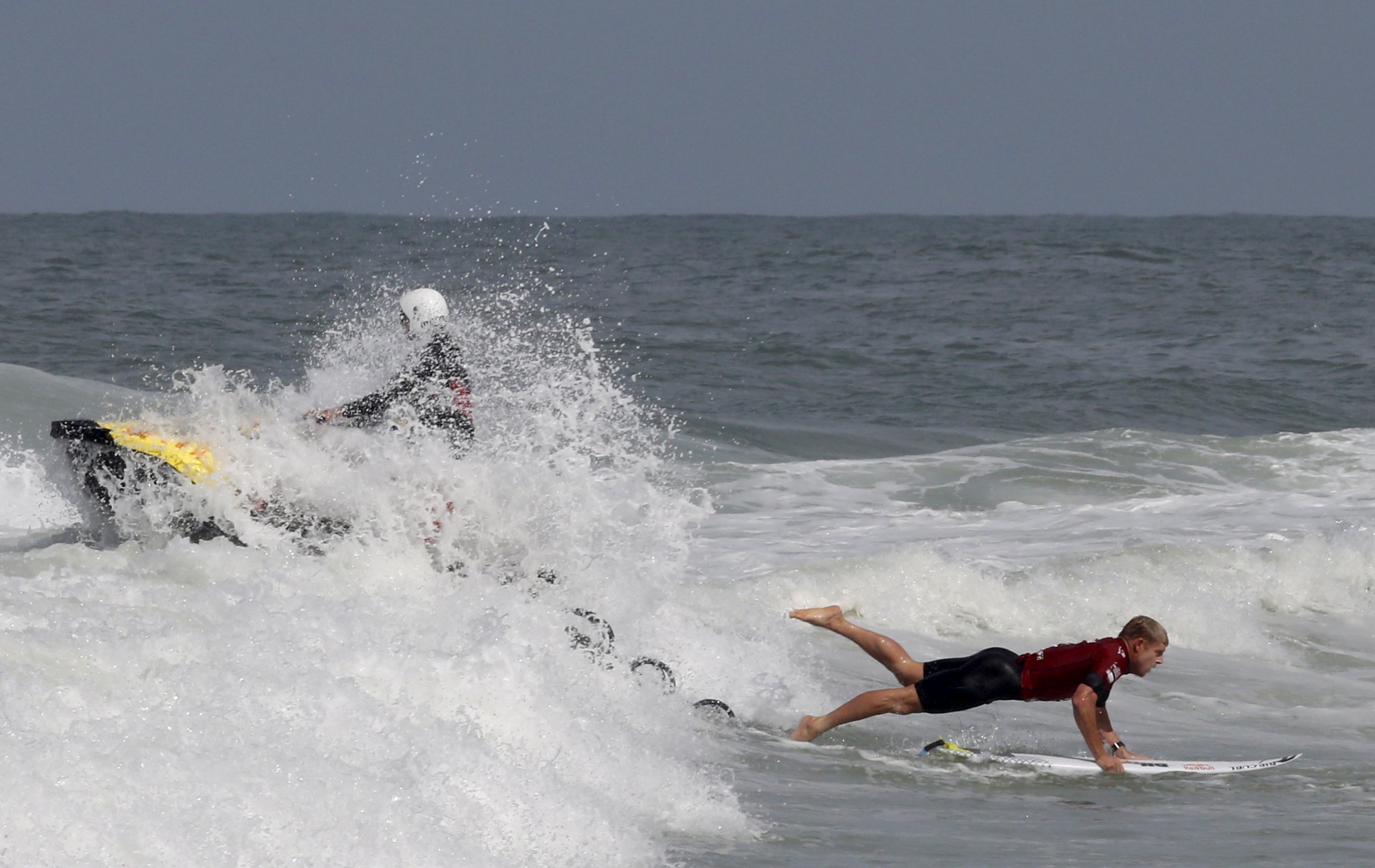 Celebrated surfing champion Mick Fanning fended off an unexpected competitor at Sunday's J-Bay Open competition: a shark. The Guardian reports that Fanning was attacked by a lone shark minutes after the finals had begun in South Africa.
In an interview with World Surf League, the Australian Fanning described his surprise: "All of [a] sudden, I just had this instinct that something was behind me. I felt like I started getting pulled under water. Then the [shark] came up, and I was on my board and it was like right there, and I saw the whole thing thrashing around."
Fanning said he punched the shark in the back and during the struggle his leg wrap broke. He began swimming and screaming, and rescue boats came to pick him and Julian Wilson, another finalist, out of the water. The men were unharmed, but a visibly dazed Fanning was in disbelief following the event: "I just can't believe it. I'm just tripping.... To walk away from that, I'm just so stoked."
Following the attack, the World Surf League opted to cancel the event. Fanning and Wilson ended up sharing second place in the venerable competition, splitting both the prize money and the glory.
"Mick's composure and quick acting in the face of a terrifying situation was nothing short of heroic and the rapid response of our water safety personnel was commendable—they are truly world class at what they do," the World Surf League wrote in a statement.
The waters where Fanning was hanging ten, Jeffrey's Bay, is heavily populated by sharks, according to Reuters.