Mick Jagger's Got a Good Burn for Anyone Who Thinks the Beatles Are Better Than the Rolling Stones — Even If You're Paul McCartney
Which band is better: the Beatles or the Rolling Stones? It's a debate that'll likely go on for as long as we talk about pop music, but at least now we know where some of the artists involved stand. Paul McCartney (formerly of the Beatles, perhaps you've heard of him) and Mick Jagger, frontman for the Stones, have weighed in on the never-ending argument over their respective bands.
During an interview with Howard Stern earlier this month, McCartney agreed with the host's opinion that the Beatles were superior to the Stones. "[The Stones] are rooted in the blues. When they are writing stuff, it has to do with the blues. We had a little more influences," McCartney noted. "There's a lot of differences, and I love the Stones, but I'm with you. The Beatles were better."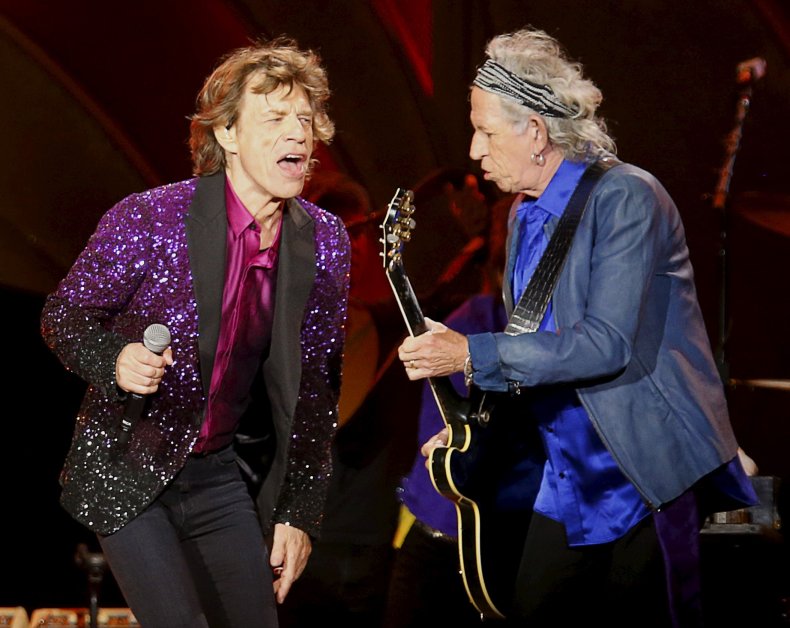 More recently, in an interview with Zane Lowe on Apple Music, Jagger responded to McCartney's previous comments. "That's so funny. He's a sweetheart. There's obviously no competition," the Stones singer said.
"The big difference, though, is and sort of slightly seriously, is that the Rolling Stones is a big concert band in other decades and other areas when the Beatles never even did an arena tour, Madison Square Garden with a decent sound system," Jagger argued. "They broke up before that business started, the touring business for real."
"So that business started in 1969 and the Beatles never experienced that. They did a great gig, and I was there, at Shea Stadium. They did that stadium gig. But the Stones went on, we started doing stadium gigs in the '70s and [are] still doing them now," he continued. "That's the real big difference between these two bands.
"One band is unbelievably luckily still playing in stadiums and then the other band doesn't exist," Jagger quipped.
The Rolling Stones recently released a new song, the eerily appropriate "Living in a Ghost Town," which is their first original tune since 2012.
"It wasn't written for now, but it was just one of those odd things," Jagger said of the song during his Apple Music interview. "It was written about being in a place which was full of life but is now bereft of life so to speak...I was just jamming on the guitar and wrote it really quickly in like 10 minutes."
Both McCartney and Jagger (accompanied by Stones bandmates Charlie Watts, Ronnie Wood and Keith Richards) took part in the One World: Together At Home benefit on April 18. The concert event benefitted healthcare workers fighting on the front lines of the coronavirus pandemic. The former Beatle sang "Lady Madonna," while the Stones took on "You Can't Always Get What You Want."